How to take kids on safari in Africa
By Sarah Fox, Travel Consultant, Mahlatini
A safari can be an unforgettable family holiday, a true adventure exposing children (and parents) to incredible wildlife and a vastly different culture. The planning of a safari holiday with children can, however, be a daunting prospect. Here are a few things to consider before embarking on this holiday of a lifetime.
1. If it's your first time to Africa, visit countries that have a great deal of experience accommodating families. The likes of South Africa, Tanzania and Kenya are safe, easy to travel around and offer an abundance of family friendly accommodation. Like the rest of Africa, they have the added advantage of no jet-lag when flying from Europe.
2. Choose a child-friendly safari lodge or camp. As well as babysitting services for babies, these properties offer specially tailored programmes that use the African bush as a child's playground.  A host of fascinating and entertaining adventures such as bug collecting, bark rubbing and learning to track animals will keep little ones entertained while you embark on your own game drives.
3.  Investigate whether the lodge or camp will allow children on game drives as in many cases this isn't permitted. If your favoured lodge doesn't accept children on drives, price the option of hiring your own game drive vehicle (with private guide).
3. If you travel during the Northern Hemisphere summer holidays, be prepared to pay more during Africa's peak season. The benefit of this, however, will be arguably better wildlife sightings and more comfortable (yet still warm) temperatures. Hint: the exceptions to this rule are South Africa and Namibia where you will pay low season prices from May to September and gain the same benefits.
4. Do your homework as to which countries require vaccinations and malaria medication. If you wish to go on a malaria-free safari, this is possible in certain parks in South Africa. However, malaria shouldn't deter you from travelling outside of these areas. Anti-malaria drugs, such as chloroquine and malarone can be given to small children in measured doses.
5. Consider a safari and beach combination – Kenya, Zanzibar, Mozambique, Mauritius and Seychelles are all easily reached and offer a variety of water sports and family accommodation including kid's clubs. Note: Mauritius and the Seychelles are malaria-free.
6. If you have teenagers consider Zambia or Namibia as both countries offer exciting adventure activities from bungee jumping to sand dune surfing.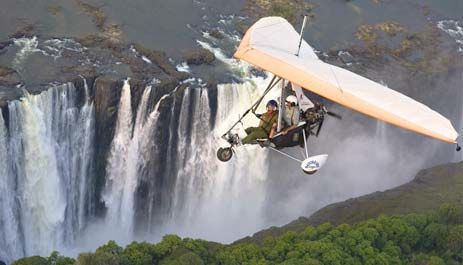 7. Consider a flexible self-drive holiday in either South Africa or Namibia. This not only saves money but can be quite an adventure, allowing you to visit a number of places and adding to the overall experience.
8. Find a tour operator or agent that you trust! Safari holidays don't come cheap and you want to be assured that the agent is fully bonded to ensure peace of mind. As well as this, choose someone that has experience planning family holidays to Africa in order that it is expertly organised and that the destinations chosen for you will be safe, providing not only entertainment but adequate facilities for children.
Find out more about Mahaltini's choice of family safari holidays.
Don't miss out...