10 expert tips for aspiring travel writers
By Mark Hodson, Editor of 101 Holidays
Last week I took part in a careers advice Q&A for aspiring travel writers at Guardian Online. It was a lively discussion that ran for three hours – with a panel made up of some of the UK's leading travel writers and editors.
Although the experts came from different backgrounds, working on various types of publications, there was a lot of agreement on how to break into travel journalism. Here are the key takeaways.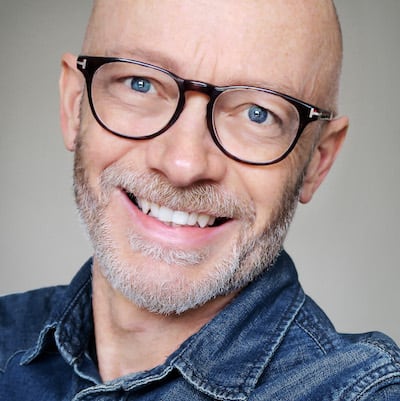 1. Select a niche and start your own blog
All the panellists agreed that aspiring travel writers should write their own blog in order to demonstrate their commitment, writing ability and areas of expertise.
Jill Starley-Grainger, a successful freelance writer and editor, said: "Do not even think of pitching to editors until you have had a blog for at least six months, posting interesting, thought-provoking articles at least twice a week."
But don't just write general musings about your travels. Pick a niche that you know well. This could be a region of the world or a type of travel (I would choose something with mass market appeal such as UK camping or cross-Channel ferries). Do this well and you can quickly become an expert, get quoted and get commissions.
Peter Grunert, editor of Lonely Planet Magazine, said: "Too many blogs focus on the writer obsessing about their own emotions. I'm most interested in blogs that take an original angle and introduce me to something new."
Blogging can be an end in itself. Here's a great post by Heather Cowper on how to make money from a travel blog.
2. Don't be over ambitious
If you were an aspiring fine artist, you wouldn't make your first approach to Tate Modern. Yet many wannabee travel writers begin by approaching the Guardian or Lonely Planet. Instead, think of all the other lesser-known publications that cover travel.
Jill Starley-Grainger advised: "Start small with local newspapers, small websites, etc. You probably won't get paid, but it is a foot in the door."
Amanda Statham, travel editor at Cosmopolitan and You & Your Wedding, said: "I'm always amazed by people who are snobby about writing for various publications. If you want to make a living from travel writing you need to be flexible and keen to work for a wide variety of titles."
New York-based freelancer Lance Richardson added: "Find a modest publication and pitch an article. Sometimes you'll have to write the whole thing before they'll say yes. Just do it. Then you have a clipping. This is the holy grail – it shows you're the real deal (and ambitious). Go to a slightly better publication. Repeat. One day you'll end up at the big fish."
3. Learn how to pitch a story
Pitching a story idea to an editor is a vital skill. Pat Riddell, editor of National Geographic Traveller (UK), said: "Find out who to pitch to first – deputy editor, commissioning editor, features editor, etc. Understand the publication, the type of destinations and features it covers, its style and readership."
You need to present your ideas clearly and succinctly. Summarise your proposal in a paragraph with a clear "angle", and explain briefly why you are the best person to write the piece. Look for "newsy" hooks but never paraphrase a press release – it's likely the editor will have seen the same release.
Jill Starley-Grainger said: "As an editor, I am amazed at the number of people who just randomly pitch city guides to me. You need to pitch specific, unique, quirky angles, but that still have broad appeal."
Pat Riddell added: "Most importantly, when pitching, be politely persistent. Be prepared to be rejected or ignored – it's rarely personal. Persistence is often rewarded."
Wanderlust Magazine has an excellent page of writer guidelines which is a must-read for any wannabe travel writer.
4. Be original
Editors are constantly looking for new ideas – and that's where aspiring writers can contribute. Ben Hatch, who has written travel for the Guardian, the Daily Telegraph and The Times, said: "Be original, specific, timely and brief. There is nothing worse than wading through paragraph upon paragraph before getting to the actual idea for the feature. Don't pitch going to China, pitch the specifics of what you will do when you get there and why others will find it interesting."
Amanda Statham added wearily: "Amazingly, backpacking around Thailand has been covered before."
5. Read the publication first
The biggest mistake made by writers pitching ideas is not actually reading the publication. Emily Mathieson, Word of Mouth editor at Condé Nast Traveller, said: "I am constantly surprised by how many people send me ideas that are clearly not relevant to the section I edit (no, we don't review youth hostels)."
Amanda Statham added: "I'm always being offered pieces for my Cosmopolitan travel news page. There isn't a Cosmopolitan travel news page!"
6. Use Twitter to engage with editors
Most panellists agreed it's a good idea to try to build a relationship with an editor before pitching a story idea, and the best way to do this is by engaging with them on Twitter – following them, retweeting their posts and answering their questions.
Peter Grunert at Lonely Planet Magazine, said: "I definitely believe it's a good idea to build a rapport with a commissioning editor before sending them a pitch. They will need to know that you share a wavelength and will also want to see evidence of the quality of your writing."
Emily Mathieson, who admits she is "totally addicted to Twitter", said: "In theory, having a relationship with your editor before pitching is a good idea. I am always encouraged by people who email me in advance of a pitch to ask for guidelines, which I am happy to send out to anyone who wants them.
"In practice I find it almost impossible to remember the names of everyone who emails me, and what correspondence may have gone before. I find it really helpful if writers have a signature at the bottom of their email telling me about them, the specialisms and where they live (and it's also often helpful if you can remind me at the beginning of an email who you are too). This will often jog my memory, or help me decide why a particular person is suitable for a certain piece."
7. Consider a postgraduate course in journalism
The panel agreed that it doesn't matter whether you've got a "relevant" degree such as English or Media Studies, or a science degree, providing you're the right person. However, it's clear that a postgraduate course in journalism is important to many employers.
Lonely Planet Magazine offers year-round work experience placements and National Geographic Traveller has an intern scheme – but both require a qualification from an accredited journalism course.
Sam Shead, an editorial intern at Wanderlust magazine, commented: "I started getting work experience offers thick and fast as soon as I put down that I was doing a postgrad degree in journalism at Cardiff."
Check out 101 Holidays' own travel writing internship.
8. Hone your writing skills
Like all skills, writing requires practice. If you wanted to become a professional tennis player, you wouldn't stand much of a chance unless you practised several hours a day. Writing is similar. But it's not just finding your own personal voice, it's also about learning the techniques of journalism and the requirements of editors.
Jill Starley-Grainger said: "So many people think that because they are passionate about travel and can string a sentence together, that qualifies them to be a travel journalist. It doesn't. You need to understand how to dig out facts, how to find hidden gems and insider info. It's a skill and not everyone has it. But you can learn it."
Pat Riddell at National Geographic Traveller (UK) had a slightly different view, drawing a distinction between travel journalists and travel writers. He said: "Journalists generally come from a more formal background, starting off on newspapers or magazines, often ending up in travel with a skillset suited to editing or writing. Travel writers come from a broader field — often with a passion and love for writing more than anything else — and, in many cases, spend all their time travelling and writing rather than being office-based as staffers are."
9. Explore alternative routes into the industry
The panellists agreed that internships are great way into journalism – though not easy to come by. Emily Mathieson said: "Interning is a great opportunity. You have the chance to meet the editors you'll be pitching in the future, to ask them face to face what they might be looking for."
Glen Mutel, editor of ABTA Magazine and a columnist for National Geographic Traveller, said: "Internships have real value. If you're applying for an entry level job in travel journalism, you'll be up against applicants who have completed internships. If you're lucky enough to land an internship on a travel magazine, it could lead to a job, providing you can write."
April Hutchinson, editor of the trade magazine, TTG Luxury, said interns that have proved themselves "responsible, resourceful and good writers" can be sent on press trips within only a couple of weeks.
However, it's important to remember there are other ways into travel journalism. Many writers – myself included – started as sub-editors – fact-checking, rewriting and editing other people's writing. This is a great way to hone your own writing skills.
Seasoned travel writer Richard Trillo also pointed out that guidebook publishers such as Rough Guides, Lonely Planet and Bradt offer a foot in the door for writers. "They frequently need to find updaters who have travel experience, knowledge of the destination and a confident writing style. I had a desk job at Rough Guides for many years, and we always needed good writers. The publishers' websites always tell you how to get in touch."
Andy Mossack, a travel writer and broadcaster, added: "Radio can be an enjoyable route into broadcasting provided you can be a believable talker. It might well be worth contacting your local radio station and suggesting you have a slot about travel. They won't pay you but you can earn your spurs."
10. Make yourself a dream to work with
One of the reasons I survived so long in the higher echelons of travel journalism was that I always submitted "clean" copy. I don't consider myself a great writer, but I deliver well-structured, factually-correct articles that aren't littered with spelling mistakes or unanswered questions.
Editors will love you if make their lives easier. That means researching all the "nuts and bolts" information that makes up fact boxes and sidebars.
As freelancer Lance Richardson commented, "Go the extra mile. Never get lazy. Make the first lot of copy you submit a home run. Fact check everything. If you make yourself a dream to work with, they'll work with you."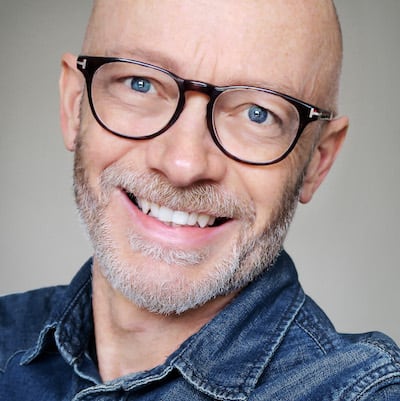 Mark Hodson spent 12 years as a full-time freelance travel writer for The Sunday Times where his byline appeared above more than 500 articles. He is editor and co-founder of 101 Holidays and still contributes to The Sunday Times Travel Magazine and The Times.
* DO YOU have any tips for travel writers? Would you like to share your own experiences? Please leave a comment.
Don't miss out...