Mauritius weather in March 2022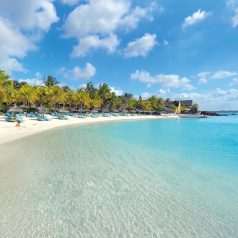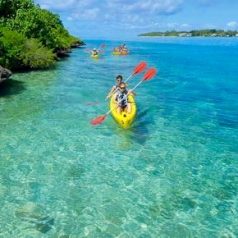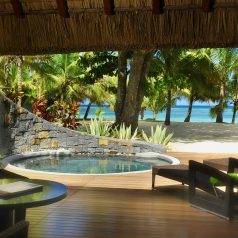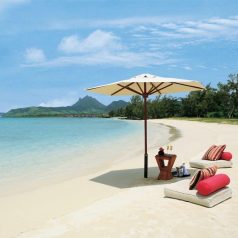 By Hannah Brandler
March is an exciting and colourful month to visit Mauritius, with a range of religious festivals taking place. Half of Mauritians identify as Hindu and religion plays an important role on the island.
The weather is also very good with air temperatures reaching 26ºC and warm sea temperature of 28ºC.
Tourists have a chance to get involved in the Hindu Holi Festival in March. Festivities begin the night before with folk songs, religious rituals and bonfires to celebrate the victory of good over evil. The Festival of Colours makes a splash the following day with multi-coloured water and powders sprayed through the streets of Mauritius, coating everyone and everything in sight. Prepare yourself to be drenched by paint by bringing spare clothes. Gifts and sweets are also exchanged throughout the day so it might be worth preparing some offerings in advance.
Early March is also a major date on the Hindu calendar, with the Maha Shivaratri festival honouring the God Shiva. Thousands of pilgrims make their way barefoot to the sacred crater-lake Ganga Talao in Savanne, bringing gifts to present to the statue of Shiva at Grand Bassin. Tourists are welcome at the temple, however it is essential to cover up and remain respectful when visiting such places of spiritual worship.
March is also a patriotic month, with National Day celebrating the island's independence of 1968. Expect flags, parades and a waterfront show in Port Louis.
With temperatures reaching 26ºC and warm sea temperature of 28ºC, Mark Boullé, General Manager of Beachcomber Tours, says: "If you're interested in deep-sea fishing, head to Mauritius between November and March."
High water temperatures attract a diverse range of tropical marine life in the barrier reef surrounding the island, making the summer months the best for diving. The North of the island has some great spots for diving, with Whale Rock famous for spotting hammerheads and Pointe aux Piments for its turtles. Shipwreck dives are also worth investigating, with wrecks such as the historical Syrius dating back to the 19th Century.
We recommend these hotels in Mauritius for couples and these hotels for families. For late deals, see these special offers. Also see our selections for honeymoons.
See the best time to visit Mauritius.
Select another month: January, February, March, April, May, June, July, August, September, October, November, December.