Mauritius weather in January 2022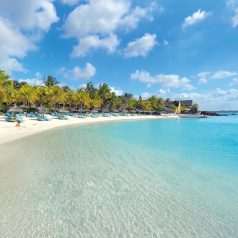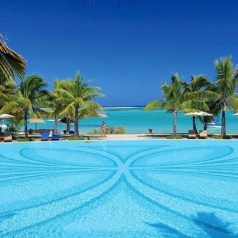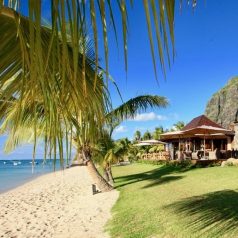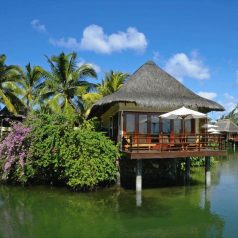 By Hannah Brandler
If you're suffering from a case of the post-Christmas blues, escape the dismal dark days in Britain by heading to Mauritius. With 8 hours of sunshine per day and temperatures reaching heights of 28ºC, January is peak season. Prices for flights and hotels are at their highest during the festive season, with many people choosing to ring in the New Year on this tropical island.
January is actually one of the wettest months as it lies in peak cyclone season, with the east coast bearing the brunt of southeasterly trade winds. Mark Boullé, General Manager of Beachcomber Tours, says: "Expect high humidity from January to March, with heavy downpours in the late afternoon."
The sheltered mountainous regions in the north and west of the island are, however, warmer and drier than coastal regions. The hot weather signals high humidity so it would be wise to stay somewhere with air-con. UV levels are also high so make sure to pack plenty of sun block.
In spite of warm waters, the risk of cyclones means that diving is not advised in Mauritius during January. It is possible, however, to snorkel on the west and north coasts throughout the year, as they are more sheltered from winds.
It's best to visit the renowned Sir Seewoosagur Ramgoolam Botanical Garden in the north of the island at this time of year as the giant Victoria Amazonica water lilies are at their biggest. The largest of its kind in the southern hemisphere, the botanical garden is equally famous for exhibiting the Talipot Palm which only flowers once every 60 years before dying.
Along with New Years Eve fireworks at Bras d'Eau Bay on the east coast, January is also an important date in the Hindu calendar. The Thaipoosam Cavadee Festival, devoted to the Tamil God of War, takes place on 21 January in 2019. Expect to see participants displaying their pierced bodies in processions as they carry offerings to their nearest temple.
We recommend these hotels in Mauritius for couples and these hotels for families. For late deals, see these special offers. Also see our selections for honeymoons.
See the best time to visit Mauritius.
Select another month: January, February, March, April, May, June, July, August, September, October, November, December.