Maldives weather in August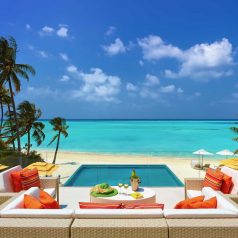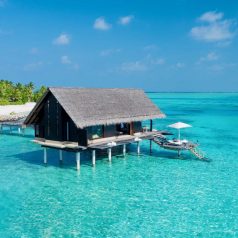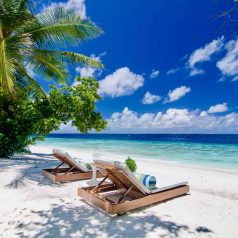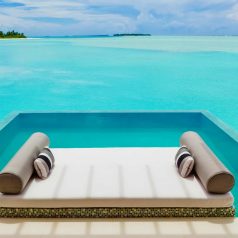 * Did you know you can save up to 40% on holiday prices? See all the latest deals.We publish new deals most weeks and you can get them delivered to your inbox by entering your email address below.
Maldives in August weather data
Average temperature: 31ºC
Daily sunshine: 7 hours
Rain-affected days: 12
August is the rainy season in the Maldives, but you can still expect temperatures of 30°C and an average seven hours of daily sunshine. That's because the tropical rain in these equatorial islands tends to fall in short sharp showers, with the chance of dramatic thunderstorms lighting up the sky.
Despite the relatively high rainfall, this is a popular month to visit and you are unlikely to find huge price reductions. That's simply because a lot of people like to travel in August.
Even with the occasional rain shower, your experience of this island paradise should not be spoiled. The sea temperature remains constantly warm, so you can always go for a dip if the heavens open. It's also a good excuse to book a spa treatment.
To find out more about prices and options, see our recommend luxury holidays, budget hotels and all-inclusive deals in the Maldives. Our recommended tour operator is Inspiring Travel Company.
Try another month
January, February, March, April, May, June, July, August, September, October, November, December.