Maldives weather in April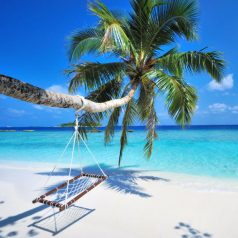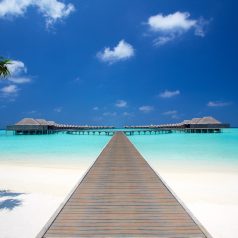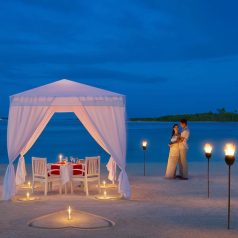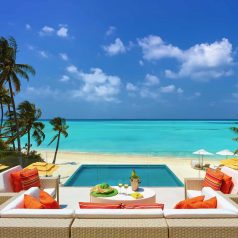 * Did you know you can save up to 40% on holiday prices? See all the latest deals.We publish new deals most weeks and you can get them delivered to your inbox by entering your email address below.
Maldives in April weather data
Average temperature: 32ºC
Daily sunshine: 9 hours
Rain-affected days: 9
April is one of the best months to visit the Maldives. It's known as a transitional month between the end of the dry season and the onset of the wet season – the "South West Monsoon" – which runs from May to November and brings higher rainfall, strong winds and the chance of thunderstorms.
April tends to be calm, with plenty of sunshine, even though occasional tropical rain showers are possible. Humidity is high, but the sea breezes ensure that it rarely feels uncomfortably hot. And, of course, you're never far from a pool or a relaxing dip in the warm waters of the Indian Ocean.
Because of its ideal conditions, April is not the cheapest month to travel to the Maldives, particularly if you hit the Easter holidays. To find more about prices and hotel options, visit our recommended operator, Inspiring Travel Company. Or find out more about all-inclusive deals in the Maldives and these budget options.
Ramadan in 2023 runs from 22 March to 20 April.
Try another month
January, February, March, April, May, June, July, August, September, October, November, December.