Learn to sail holidays: Ask the experts
Q. My husband and I want to learn to sail as part of a summer holiday. Can we get sailing qualifications? Where should we go, and how long do we need?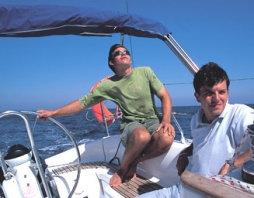 A. Learning to sail is much more enjoyable when the seas are calm and the weather is warm. Think of the Mediterranean as one big, glorious classroom.
The most popular entry point is a "stay and sail" holiday, where you spend the first week ashore being taught the basics and the second at sea, skippering your own yacht as part of a flotilla. It's an ideal approach for a couple and also for a family, especially if the shore base has a children's club where the little ones can enjoy week one in a frenzy of organised fun, while the grown-ups go to school and do their lessons.
We recommend Sunsail which has a great new sailing school at Vounaki in Greece. You can take a free RYA (Royal Yachting Association) Start Sailing Course and a wide range of other recognised RYA courses from qualified instructors.
Sunsail has a fleet of monohull yachts and catamarans that sleep 4 – 12 people with comfortable accommodation, galley, saloon, head and shower.
Sunsail also offers flotilla sailing holidays out of Vounaki.
Also, you can learn to sail at a Mediterranean resort with Mark Warner.
– David and Mark
« Return to the Ask the Experts menu.