Travel journalism internship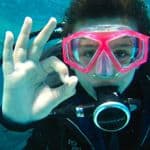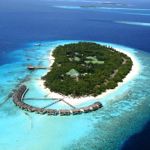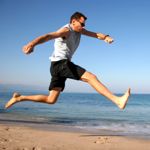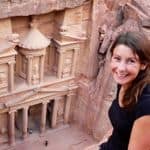 We are currently looking for budding travel journalists to join the travel writing internship programme at 101 Holidays.
The work includes researching and writing articles, and uploading copy and images directly to the website. The position is part-time and remote, for an initial period of 12 weeks. Hours are flexible so you can combine the work with full-time study or other employment. The position is voluntary but we will provide you with support, guidance and the opportunity to earn bylines.
As one of our team, you will work closely with some of the UK's leading travel journalists while honing your writing and journalism skills. Many of our previous writing interns have gone on to full-time employment, including staff jobs at The Sunday Times Travel Magazine, Food and Travel magazine, Mail Online, Conde Nast Traveller and Mango PR.
About you
You should have a proven interest in writing and travel, and an excellent command of written English, including impeccable grammar and spelling. You must be highly driven, thorough, enthusiastic, flexible and able to work independently. You should be comfortable working online and be a good communicator.
You may be an arts graduate or in your second or third year studying a course in journalism, media or communications. Please let us know if you would like to take on the internship as part of a course module.
About us
101 Holidays was founded by a team of national newspaper journalists and publishes six travel websites with a combined annual readership of more than 5 million. Learn more about us and see some of our press coverage.
Hear from some of our former interns

Lizzie Frainier was an intern at 101 Holidays for several months in summer 2015. She then moved to an internship at Food and Travel magazine, where she was hired as Special Projects and Website Executive. She is now a Senior content editor and travel writer at The Telegraph. Lizzie says: "Completing the internship with Mark at 101 Holidays was a great experience. The nature of it being online meant we found a balance of time that worked for both of us and I could work from home. Mark always took the time to give me feedback on my work, allowing me to improve my travel writing and gain bylines."
Becky Pemberton was an intern at 101 Holiday during 2014. She subsequently completed a NCTJ qualification before joining the travel desk at Mail Online. Becky says: "Interning at 101 Holidays was the perfect springboard into my career in journalism. Mark and the team not only gave me expert editing and advice in my writing, but also helped me discover that travel journalism was where my passion lay. In addition, the role helped me to network with key industry leaders and make invaluable contacts."
Lizzie Rivera started interning for 101 Holidays while completing her NCTJ course in 2011. She is now deputy website editor for Homes & Property at the Evening Standard and recently launched her own ethical lifestyle website, BICBIM. Lizzie says: "Working at 101 Holidays was a great introduction to the world of journalism and content marketing. As it only took a few hours a week, I continued for a year while doing other internships. During that time I joined a press trip to Vienna and went to a 101 Holidays marketing event, which was good for building confidence and networking."

Polly Crossman interned with 101 Holidays in 2010-2011 after graduating from university. He left to take a junior role with Mango PR where she is now Account Director, working with hotels and travel companies around the world. Polly says: "I knew that I wanted to work in travel and 101 Holidays – with plenty of good advice from Mark and his team – opened up the possibilities. The experience was invaluable, with the opportunity to write regularly, travel and learn how the journalist / PR relationship works first hand."

Ian Packham worked as an intern at 101 Holidays between 2013 and 2014. He is now a freelance travel writer and author. Ian says: "The internship allowed me to hone my skills, build confidence and make some contacts while producing useful content for the website. Doing the internship with 101 Holidays convinced me that becoming a travel writer and author was a viable career."
How to apply
Please write with a brief CV and covering letter to editor and co-founder Mark Hodson. Email mark @ 101holidays.co.uk. Include at least one link to a published article or blog post. Please make the subject line of your email: Internship application.