Recommended tour operator: Regent Holidays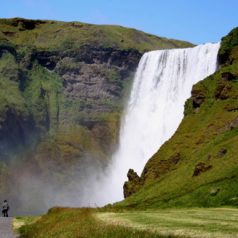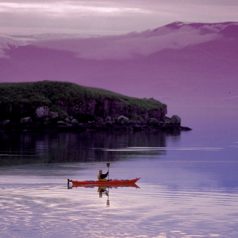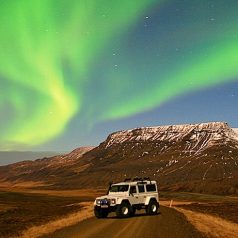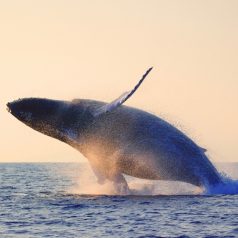 Regent Holidays says
Only a three hour flight from the UK and boasting a spectacular volcanic landscape of mountains, glaciers, rivers and geysers, the Land of Fire and Ice is the perfect holiday destination for those who like their natural wonders on a grand scale.
Fly-drive options
Natural wonders
Northern Lights
In the winter months from October to March, the Icelandic skies come alive with the dancing northern lights – a once-in-a-life-time must-see which graces almost every travel wish-list. Aurora hunters can take a city break in Reykjavik, head to a remote wilderness retreat for a romantic short break or even join a specially designed escorted group tour for a chance to see this incredible natural phenomenon.
On a winter holiday in Iceland, the days provide as much natural entertainment as the nights. Giant ice-bound waterfalls are frozen in time, geysers erupt into cool blue skies and snow turns the volcanic lava landscape into a world of white. Relax in the geothermal waters of the Blue Lagoon as the cool air turns the 37° mineral-rich water into steam, or perhaps embark on a thrilling snow-mobiling adventure across one of Iceland's vast glaciers.
Iceland's rocky landscape springs to life with a carpet of greenery in the summer months, the ideal time to explore this natural playground on a fly-drive holiday. Take to the famous Route 1 ring road and drive full-circle to fully appreciate the diversity of the Icelandic landscape. In the south, volcanic black sand beaches and Europe's largest glacier dominate whilst in the east, narrow fjords carved by ice age glaciers provide sheltered coves for tiny remote fishing villages. Head north to the volcanic Myvatn area and the town of Husavik, Iceland's whale watching capital, before journeying west to discover wildlife in abundance from the noisy seal colonies to steep puffin-packed cliffs.
Regent Holidays has been an Iceland travel specialist since 1975. Visit our website for a broad selection of short breaks, group tours, fly-drives and tailor-made holidays.
Also check out the the best times to visit Iceland.
Note: All the travel companies featured on this site are personally recommended by our editors. Companies pay us a flat annual fee, which funds the upkeep of our site, so we can keep it current and reliable. See more about how we work.
Copyright © 2022, 101 Holidays Ltd