The hottest and sunniest places in Europe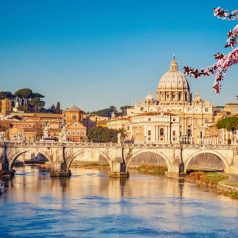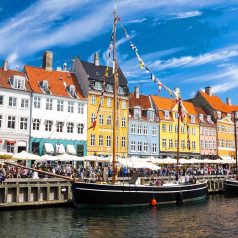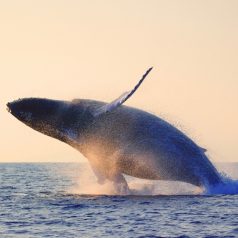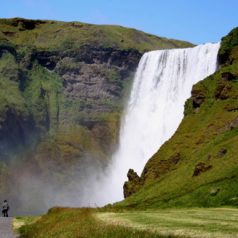 By Mike Gerrard
The hottest places in Europe aren't always the most obvious destinations for a holiday. The sunniest times of year in Europe may also not be the best times to travel to certain places. Here's our guide to the hottest and sunniest places in Europe and in the UK, with our holiday suggestions.
The hottest places in Europe
The hottest place in Europe is Valletta in Malta, with an average daily temperature over the whole year of 22.3ºC. A holiday in Malta is a pretty safe bet almost any time. Athens is second with an annual average of 22ºC. At 21.4ºC, Rome is in third place.
The coldest cities, with average temperatures of just 9.1ºC, are Helsinki and Tallinn, though of course it's the bitter cold of winter that drags the average down. They both make great places for summer city breaks, but if you want to do something special like see the Northern Lights you'll have to put up with a little cold.
There are different ways of measuring, of course. The above figures are annual averages. If you take the hottest time of the year, August, then Athens is Europe's hottest capital city with an average daily high temperature of 32ºC. Even hotter is Spain's Andalucia, averaging 35ºC, so avoid August for visiting Cordoba, Seville and Granada, and for a city break in Athens.
The sunniest places in Europe
Europe's sunniest place is also Valletta, which averages 2,957 hours of sunshine a year, making it a good place for a city break. The next sunniest is not Greece or Spain, as you might expect, but Marseille in France with 2,858 hours. That's an average of almost eight hours a day, so book that Marseille city break now, or maybe a family camping holiday in the south of France.
If it's December sunshine you want then consider a holiday in Barcelona or Athens. Over the last 30 years Barcelona has averaged 138 hours of December sunshine, the highest in Europe, with Athens close behind at 127 hours.
The least sunniest city in Europe is Glasgow, with just 1,203 hours of sunshine a year. That's even less than Reykjavik. Britain does badly for sunshine, with Birmingham, London and Manchester making up the bottom five cloudiest places in Europe, measuring cities with a population of over one million people over a whole year. Even Oslo and St Petersburg get more sun than they do.
Sunshine and daylight are two different things, of course. If it's simply daylight you want then head for Iceland in summer, where the sun only sets for about three hours and it never becomes totally dark. In the middle of winter you'll only get about five hours of daylight there.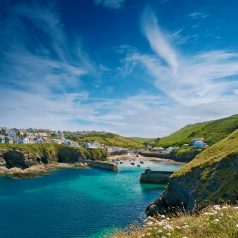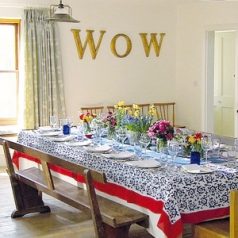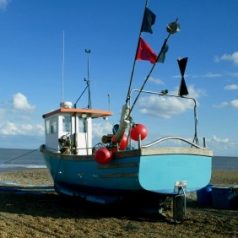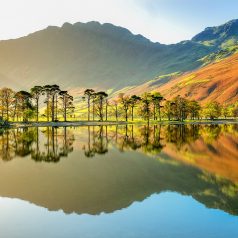 The hottest places in the UK
The hottest places in the UK are, not surprisingly, in the south west. Cornwall and the Isles of Scilly have the warmest averages, not because they get the hottest temperatures but because they remain the mildest places year-round. It's hard to beat renting a cottage in Cornwall at any time of year.
The hottest place in the summer is usually London, so the perfect time for a London city break. Oxford and Stratford-upon-Avon aren't far behind. The highest temperature in the UK remains the 38.5ºC recorded in Faversham in Kent in August 2003. The summer's definitely a good time for exploring Britain by boat.
The sunniest places in the UK
The UK's sunniest spots are along the south coast, with Bognor boasting 1,921 hours of sunshine a year, Eastbourne 1,888 and Hastings 1,871. The two driest cities are London and Cambridge. August is a good time for a city break in Cambridge with the students away and colleges open for visitors.
The hottest times of year across Europe
The hottest times in Europe are July and August, which can be blisteringly hot in southern Europe, with Greece and southern Spain topping the temperature charts (see above). See also our features on the Hottest Greek Islands and the Hottest Regions of Spain for more information and holiday suggestions. If you want to visit Greece, think about a sailing holiday or a Greek island villa with a pool.
The summer months are definitely the best times to visit places like Scandinavia, Iceland and Scotland, although if you want a city break in Paris be warned that many Parisians head away in August and some businesses including restaurants close down.
The sunniest times of year across Europe
Unsurprisingly, July and August are also the sunniest periods across Europe, but aren't necessarily the best time to travel. Cities like Madrid and Athens offer weeks on end of glorious sunny days but they can also get stiflingly hot. May/June and September/October tend to be better choices for central and southern Europe, especially if you want to do activity holidays such as cycling and hiking.
Last updated: 17 February 2022
* Did you know you can save up to 40% on holiday prices? See all the latest deals.We publish new deals most weeks and you can get them delivered to your inbox by entering your email address below.