Hottest Caribbean islands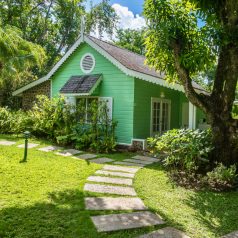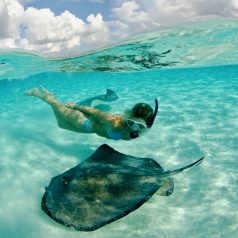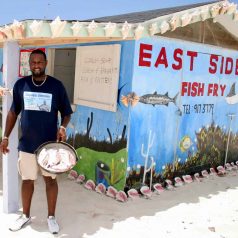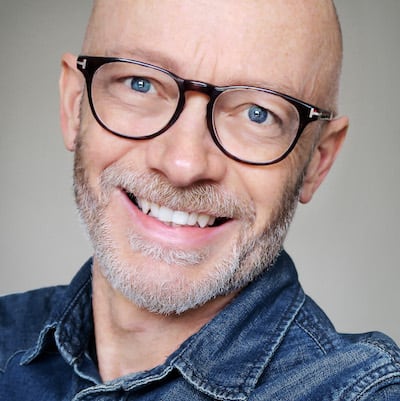 By Mark Hodson, Sunday Times Travel Writer
The Caribbean is famed for its beautiful beaches and sunny weather. Temperatures average between 24-29°C year-round. But with 700 islands belonging to 30 nations spread across hundreds of miles, all with varying climates, choosing the right one can be difficult.
Here's a guide to the weather you can expect on some of the most popular Caribbean islands throughout the year.
Generally speaking, the islands in the Northern Caribbean are slightly cooler than the islands in the South. The Bahamas lie at the far north of this region but are technically in the North Atlantic, not the Caribbean. The Southern Caribbean is a little hotter and more humid, but is less troubled by hurricanes. None of the islands get seriously hot thanks to cooling sea breezes.
Christmas to Easter
Christmas to Easter is peak season in the Caribbean. The winter months bring warm, sunny days and cooler nights. The weather is also drier and less humid. But the main reason this is the most expensive time of year is demand: tourists flock to the Caribbean to escape the cold winter in Europe and North America.
The North Caribbean (e.g. Cuba, Dominican Republic, Jamaica) is slightly cooler than the South Caribbean between Christmas and Easter. Daytime temperatures usually stay between 26-28°C in Cuba falling to 17-19°C at night. The Dominican Republic and Jamaica are a degree or two warmer. There are normally around 7 or 8 hours of bright sunshine each day in the Northern Caribbean, with daylight hours increasing towards Easter.
The South Caribbean (e.g. Barbados, Grenada, St Lucia) sees temperatures ranging between 28-30°C in the day and 21-22°C at night. There are normally 9 hours of bright sunshine each day in Barbados in January – that's 75% of daylight hours, the highest percentage of daylight hours all year.
To avoid the crowds in peak season, you could venture to a less popular island such as Anguilla or Dominica.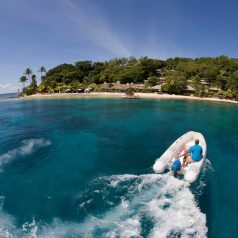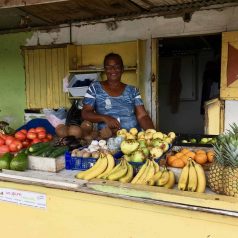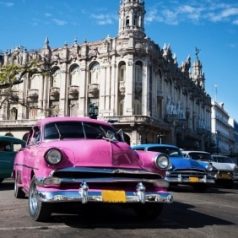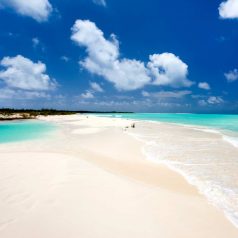 Easter to late July
Easter to late July is low season in the Caribbean, but is actually a great time to visit. The weather remains sunny, but humidity begins to rise, meaning warmer nights and increased rainfall.
In the North Caribbean, Cuba sees consistently warm weather, with temperatures in July reaching up to 32°C in the day and 23°C at night. The Dominican Republic and Jamaica experience similar temperatures.
You may get some rain in these months, but we are talking short sharp showers rather than downpours or drizzle. In June, Cuba sees some rain on an average of 13 days. In July that figure can reach 16 in Jamaica and the Dominican Republic, but it's rarely enough to ruin your day.
Southern Caribbean islands experience similar weather to Northern Caribbean islands in these months, though humidity is slightly higher.
The UV index is very high at this time of year, so sunscreen is a must.
August, September
Late August and September signal the hurricane season. The weather is windy, wet and warm.
Early August tends to be less risky, and the Southern Caribbean islands including Antigua, Barbados, Grenada and St Lucia are less affected by hurricanes – so make for a safer bet.
September is officially the peak of the Caribbean's hurricane season. However, the chance of having your holiday spoilt by a storm is still very low.
Much of the Caribbean experiences high humidity in these months. August temperatures in the Southern islands peak at 31°C during the day, dropping to lows of 23°C at night. Temperatures in the Northern Caribbean echo those of the Southern islands, with daytime highs of 31°C and overnight lows of 23°C.
October to late December
October to late December is a transitional period when variable weather turns into good weather. It is a quiet season before the rush of Christmas tourists arrive, meaning lower flight and hotel prices. Many experts regard this as the best time of year to visit.
The humidity is broken by rain that falls mostly in short afternoon and overnight showers, which shouldn't affect holiday plans too drastically.
Temperatures are near identical in the North and South, with peaks of 30°C, night-time lows of 23°C, and eight hours of sunshine per day.
Find more holidays in the Caribbean, along with information about the best time to visit the Caribbean.
Additional reporting: Emma Critchley
Save 40% on your next holiday
* Did you know you can save up to 40% on holiday prices? See our latest travel deals and enter your email address below to get updates every fortnight.
Month-by-month guide
Hottest Caribbean islands in January
Hottest Caribbean islands in February
Hottest Caribbean islands in March
Hottest Caribbean islands in April
Hottest Caribbean islands in May
Hottest Caribbean islands in June
Hottest Caribbean islands in July
Hottest Caribbean islands in August
Last updated: 9 May 2022