Hottest Caribbean islands in June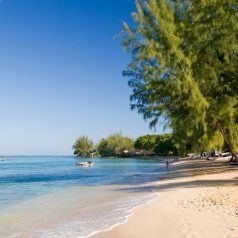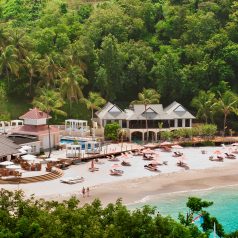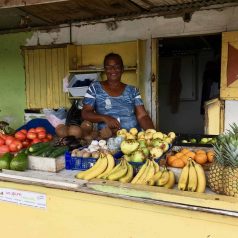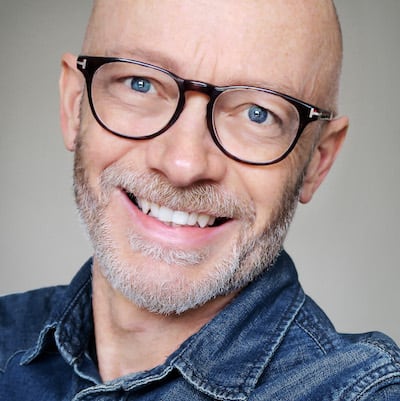 By Mark Hodson, Sunday Times Travel Writer
June marks the official start of the hurricane season but don't let that put you off. Hurricanes and tropical storms in the Caribbean are a very rare event in June – in fact, since records began in 1851, there has been an average of just one every five years. The air will feel more humid but it will most definitely be gloriously hot and mostly sunny; the heavier rain showers tend to fall at night.
June falls in the low season as far as hotel pricing is concerned so you can expect some reasonable rates and tempting special offers too.
You can fly non-stop to many of the islands including Barbados, St Lucia, Antigua and Cuba and you can fly direct (with one stop en route) to Grenada, the Cayman Islands and the Turks & Caicos Islands for example.
Barbados
Average maximum temperature in June: 31ºC
Hours of daily sunshine: 8
Flying time from UK: 8 hours 30 minutes
Monthly rainfall: 100 mm
A holiday in Barbados ticks every box whether you're looking for the glamour of the swanky west coast hotels and restaurants, the more casual vibe of the south coast, an all-inclusive family resort, a romantic hideaway or a gorgeous villa – and those dreamy tropical beaches are never far away. Some of the luxury hotels on Barbados rank amongst the region's finest and this is one of the best islands to choose for a beachfront villa holiday, with the fantastic range of restaurants as well as the option for a cook to take away the pressure. You'll also find golf courses, cocktail bars and shopping malls but don't miss the opportunity to soak up some authentic Bajan atmosphere too, from a roadside rum shack to the renowned fish-fry at Oistins. The annual CropOver festival takes place in June – don't miss the carnival atmosphere. See the best hotels in Barbados.
Jamaica
Average maximum temperature in June: 31ºC
Hours of daily sunshine: 7
Flying time from UK: 9 hours 10 minutes
Monthly rainfall: 120 mm
Montego Bay, Ocho Rios, Port Antonio, Negril, Oracabessa, the Blue Mountains – these resort names alone conjure up the tropical dream. Wherever you stay in Jamaica, you are guaranteed a warm welcome, world-class beaches, an intoxicating backdrop of music, the scent of spices and vibrant tropical flowers. It really assaults the senses (in the best possible way) and we love all the activities on offer, from bob-sledding down Mystic Mountain to river-rafting and rainforest canopy rides. Sandals pioneered their unique all-inclusive resorts for couples in Jamaica, where they now boast six resorts including the Caribbean's first over-water suites. You'll also find some world-class independent hotels and quirky boutique hotels such as GoldenEye, former home of James Bond creator, Ian Fleming – i-escape has the best selection.
St Lucia
Average maximum temperature in June: 30ºC
Hours of daily sunshine: 8
Flying time from UK: 8 hours 45 minutes
Monthly rainfall: 175 mm
St Lucia is one of the most green and lush of the Caribbean islands. The terrain is more mountainous which attracts more rain which, in turn, means vistas of the most spectacular rainforest and roadsides blooming with colourful plant life such as wild orchids, hibiscus, frangipani, jasmine and bougainvillea. Cycling and buggy tours are a great way to take it all in but you won't have to leave your hotel for a sense of the tropics – the gardens are, without exception, spectacular. There are beaches too, of course, and some outstanding snorkelling in the protected marine parks. On land, go zip-wiring through the rainforest, bathe in hot springs or drive through the volcano – it's the only place in the world you can do that. Whether you're looking for a romantic bolt hole, a family-friendly all-inclusive or a sophisticated resort, find the best hotels in St Lucia.
Antigua
Average maximum temperature in June: 30ºC
Hours of daily sunshine: 8
Flying time from UK: 8 hours 40 minutes
Monthly rainfall: 70 mm
As you fly in to Antigua and look out of the aircraft window, you can't help but be blown away by the coastline – it is literally littered with dreamy white sand beaches, one for every day of the year, according to the tourist board. It's a yachties' paradise too with regular regattas to enjoy and it's worth wandering around Nelson's Dockyard and English Harbour with their Georgian architecture, fascinating memorabilia from the days when Admiral Nelson made it his base and modern day cafés and restaurants. Every hotel has a beachfront position so the decision of where to stay depends on what sort of experience you're looking for. Honeymooners in particular will love the five-star all-inclusive Sandals Grande Antigua, which is for couples only and is located on the spectacular white sands of Dickenson Bay. For a splurge of contemporary luxury, for both couples and families, check out Carlisle Bay and for the ultimate in hospitality, we recommend Curtain Bluff which boasts both a Caribbean and Atlantic beach.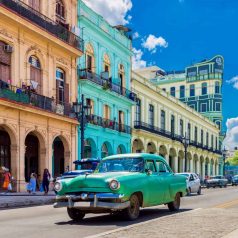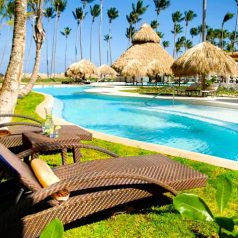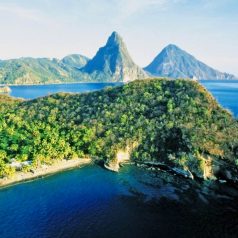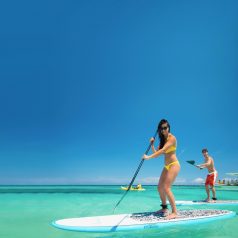 Cuba
Average maximum temperature in June: 32ºC
Hours of daily sunshine: 8
Flying time from UK: 9 hours
Monthly rainfall: 200 mm
Cuba is one of the most fascinating countries with its rich heritage and fascinating recent history. If you're considering a holiday in Cuba, our top tip is to combine a stay in Havana with one of the beaches for the best of both worlds. What Cuba may lack in sophistication and luxury it more than makes up for with its eye-popping scenery, vibrant night life, postcard-perfect beaches and rural beauty – not forgetting the warm welcome which awaits. For the fullest experience, spread your wings further, spending some time in colonial Trinidad, rural Vinales and tropical islets such as Cayo Santa Maria. We recommend Cuba Direct for their insider knowledge and outstanding range of holidays to Cuba.
Cayman Islands
Average maximum temperature in June: 32ºC
Hours of daily sunshine: 8
Flying time from UK: 12 hours (via Nassau, Bahamas)
Monthly rainfall: 180 mm
There's a slick and sophisticated feel to the Cayman Islands but that doesn't mean it's dull – far from it! The scuba diving and snorkelling are amongst the best in the Caribbean if not the world and the opportunity to snorkel in Stingray City is not to be missed. Grand Cayman claims to be the culinary capital of the Caribbean with an impressive range of restaurants, a sprinkling of Michelin-starred chefs and regular foodie events. You can add top notch spas, a golf course and day trips to the sister islands of Cayman Brac and Little Cayman too. Grand Cayman has some excellent hotels, many of them located on the world-famous Seven Mile Beach. If you want a more your Caribbean holiday to be a little more manicured, the Cayman Islands make a great choice.
Anguilla
Average maximum temperature in June: 31ºC
Hours of daily sunshine: 8
Flying time from UK: 18 hours (via Miami)
Monthly rainfall: 60 mm
With no direct flights from the UK, the tiny eel-shaped island of Anguilla has exceptional appeal – and whilst it is home to some of the Caribbean's most stunning beaches and sophisticated and fashionable hotels, it is also packed with authentic charm. There's a vibrant restaurant scene as well as some excellent beach shacks for something more casual, but no less tasty. A boat trip out to Sandy Island for barbecued local lobster on the beach is the stuff of dreams – Sundays have the best vibe. Hotels such as Malliouhana and Cap Juluca pull in discerning couples and families and there are some exceptional villas here too.
Dominican Republic
Average maximum temperature in June: 32ºC
Hours of daily sunshine: 8
Flying time from UK: 9 hours 5 minutes
Monthly rainfall: 110 mm
Non-stop flights, competitive holiday prices and dream beaches make Dom Rep one of the most popular Caribbean destinations amongst those wanting a hotel-based beach holiday which won't break the bank. Most of the hotels are located in Punta Cana or Bavaro rather than the capital of Santo Domingo but it's worth a trip to get a feel of the local culture. A-list celebs flock to Casa de Campo, a five star plus luxury resort with its own golf courses as well as hotel suites and villas.
Last updated: 22 April 2022
Up to 40% off your next holiday
* Did you know you can save up to 40% on holiday prices? See our latest travel deals and enter your email address below to get updates every fortnight.