Hottest Caribbean islands in July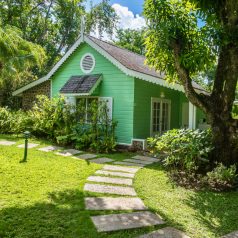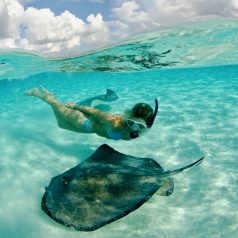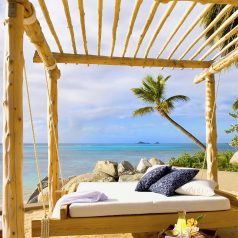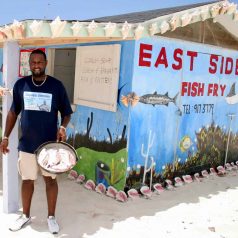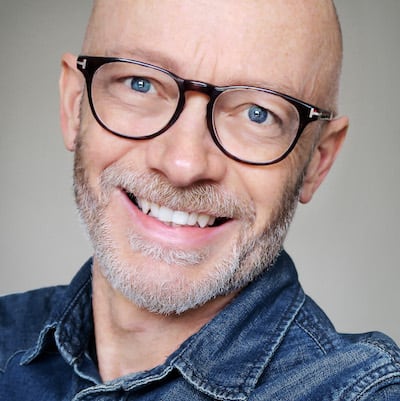 By Mark Hodson, Sunday Times Travel Writer
The hurricane season in the Caribbean officially runs from 1 June to 30 November but it's very rare for major storms to occur during July. You can expect very humid conditions with afternoon and overnight downpours – and you'll certainly appreciate the air-conditioning in your room – but it will be predominantly hot and sunny with balmy sea conditions too.
Hotel prices are very competitive in July as it's the low season so you can expect some reasonable rates and special offers. During the school holidays, you will find the prices of the most luxurious resorts extremely reasonable when compared to the top-end hotels in the Med.
You can fly non-stop to the bigger islands such as Antigua, Barbados, St Lucia and Cuba and you can fly direct (with one stop en route) to Grenada, the Cayman Islands and the Turks & Caicos Islands, for example. Flight prices generally rise during the school holidays period.
Barbados
Average maximum temperature in July: 30ºC
Hours of daily sunshine: 8
Flying time from UK: 8 hours 30 minutes
Monthly rainfall: 130 mm
Barbados attracts first-time visitors to the Caribbean because of the frequent flights, outstanding range of hotels and the amazing variety of things to see and do. Equally, lots of visitors return year after year because it never fails to deliver. If dreamy days on a picture postcard pretty beach are for you, the calmest seas are along the west coast – known as the Platinum Coast as it's also home to some of the swankiest resorts. There are some sophisticated restaurants, lively bars, glamorous shops and water sports from snorkelling with turtles to parasailing. The south coast is home to many of Barbados' all-inclusive hotels and family resorts with a more relaxed vibe. As well as hotels, you will also find a wide range of luxury villas in Barbados which offer great value for a larger party and villa staff on hand so it doesn't feel like hard work – many are in beachfront locations and most have a private pool. The annual CropOver festival takes place between June and August so you can soak up the carnival atmosphere. See the best hotels in Barbados.
Jamaica
Average maximum temperature in July: 32ºC
Hours of daily sunshine: 8
Flying time from UK: 9 hours 10 minutes
Monthly rainfall: 55 mm
Jamaica is the original home of all-inclusive resorts, pioneered by Sandals which now boasts six resorts in Jamaica for couples only and a further two Beaches Resorts for families. This iconic company continues to innovate, recently opening the Caribbean's first over-water suites. You'll also find some world-class independent hotels and quirky boutique hotels. Check out i-escape which has hand-picked the best of the smaller hotels such as Ian Fleming's former home, Golden Eye. The beaches in Montego Bay, Negril and Ocho Rios are fabulous but there's so much else to explore – adrenaline-packed activities, Jamaica's music heritage, mountains and waterfalls, vibrant markets and fantastic foodie treats from the scent of jerk pork roasting on a roadside grill to a nutmeg-topped rum punch and aromatic Blue Mountain coffee.
St Lucia
Average maximum temperature in July: 30ºC
Hours of daily sunshine: 8
Flying time from UK: 8 hours 45 minutes
Monthly rainfall: 240 mm
With a more mountainous terrain, St Lucia is one of the greenest of the Caribbean islands. It's bursting with colourful plant life such as hibiscus, bougainvillea, wild orchids, and frangipani and the local market stalls have colourful displays of mangoes, pineapples, papaya, avocados and more. Chocolate is becoming a key export for St Lucia and a visit to one of the chocolate factories is a great way to see your favourite treat evolve from raw cocoa pod to bar – with a tasting too, of course. There are beaches and some exceptional scuba diving and snorkelling in the protected marine parks. Have a go at zip-wiring through the rainforest, bathe in hot springs or take a boat trip to view The Pitons. Find the best hotels in St Lucia – with so many dreamy hotels and all that lush scenery, you'll understand why it's one of the most popular destinations for honeymooners.
Antigua
Average maximum temperature in July: 30ºC
Hours of daily sunshine: 8
Flying time from UK: 8 hours 40 minutes
Monthly rainfall: 245 mm
July is Carnival month in Antigua with 10 days or more of live music, parades and other special events, mostly in and around St Johns. But whether or not your holiday in Antigua coincides with Carnival, it's the incredible 365 beaches and superb hotels here that make it such a firm favourite. It's paradise for yachties too with weekend regattas. Antigua is home to some ultra-luxurious all-inclusive resorts such as Curtain Bluff and Jumby Bay Island, the cool and contemporary Carlisle Bay and some great value honeymoon hotspots such as the five-star Sandals Grande Antigua, which is for couples only, and Galley Bay Resort & Spa.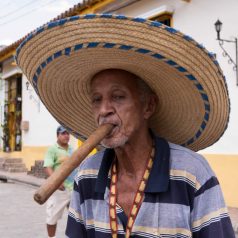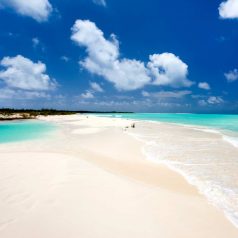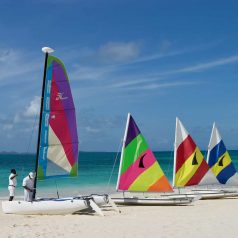 Cuba
Average maximum temperature in July: 32ºC
Hours of daily sunshine: 9
Flying time from UK: 9 hours
Monthly rainfall: 160 mm
If you're considering a holiday in Cuba, try to stretch to 10 days or a fortnight so you can combine time in Havana with the beaches of Varadero, Baracoa or the tiny islets such as Cayo Santa Maria. Cuba's eye-popping scenery, vibrant night life, postcard-perfect beaches and rural beauty are truly unique, and it offers great value for money. There's more to explore, too, such as colonial Trinidad, rural Vinales and the winding streets of historic Camagüey. For insider knowledge and expert holiday arrangements, we recommend Cuba Direct for holidays in Cuba.
Cayman Islands
Average maximum temperature in July: 32ºC
Hours of daily sunshine: 9
Flying time from UK: 12 hours (via Nassau, Bahamas)
Monthly rainfall: 170 mm
If you want to enjoy a holiday in the Caribbean and prefer somewhere with a more manicured atmosphere and sophisticated infrastructure, head to the Cayman Islands. You can expect excellent hotels, many of them located on the world-famous Seven Mile Beach, and a warm welcome from the Caymanians, who enjoy one of the highest standards of living in the world. Grand Cayman claims to be the culinary capital of the Caribbean with an impressive range of restaurants, a sprinkling of Michelin-starred chefs and regular foodie events. The scuba diving is amongst the very best in the world and it's hard to imagine a better place to learn if you're a beginner.
Anguilla
Average maximum temperature in July: 31ºC
Hours of daily sunshine: 8
Flying time from UK: 18 hours (via Miami)
Monthly rainfall: 75 mm
The island of Anguilla may be one of the smallest in the Caribbean but it packs a huge punch when it comes to fabulous hotels, world-class restaurants and some of the best beaches we know. Wile away a Sunday afternoon eating barbecued lobster with the locals on Sandy Island or day dream with a rum punch at Elvis's upturned boat bar on Sandy Ground bay with shorts and swimwear the order of the day. Dress up for swanky cocktails at one of the smart hotels such as Malliouhana and Cap Juluca which pull in discerning couples and families. There are some exceptional villas on Anguilla too.
Dominican Republic
Average maximum temperature in July: 32ºC
Hours of daily sunshine: 9
Flying time from UK: 9 hours 5 minutes
Monthly rainfall: 90 mm
Non-stop flights, competitive holiday prices and dream beaches make Dom Rep one of the most popular Caribbean destinations amongst those wanting a hotel-based beach holiday which won't break the bank. Most of the hotels are located in Punta Cana or Bavaro rather than the capital of Santo Domingo but it's worth a trip to get a feel of the local culture. A-list celebs flock to Casa de Campo, a five star plus luxury resort with its own golf courses as well as hotel suites and villas.
Last updated: 5 May 2022
Up to 40% off your next holiday
* Did you know you can save up to 40% on holiday prices? See all the latest deals.We publish new deals most weeks and you can get them delivered to your inbox by entering your email address below.