Honeymoon Destinations in September

Where to go on Honeymoon in September
By Jane Anderson, Editor of 101 Honeymoons
The final weeks of summer can be the most romantic time of year to go on honeymoon. The poet John Keats described autumn as the "season of mists and mellow fruitfulness", and there's a relaxed vibe to September if you choose to stay in the UK or Europe. In recent years the weather in the UK in September has been excellent.
In the Mediterranean, conditions are perfect. The crowds have gone and there isn't the frenzy of peak season. Air temperatures are settling down, but the sea is still blissfully warm enough to swim.
And as the crowds disperse, prices come down. All the families are back at school. In popular cities and resorts, there isn't the scramble for tables at restaurants and you might find you have the beach almost to yourselves. If you go long-haul, there's that wonderful feeling of escaping to an exotic destination while everyone else heads back to work.
Here are my tips for the best honeymoon destinations in September.
Quick links
UK and Ireland – Mediterranean – Other short haul – Africa & Indian Ocean – Other long haul
UK and Ireland Honeymoons in September
Everyone's favourite summer haunts of Devon and Cornwall will be breathing a collective sigh of relief as the hoards depart but the warm weather and long September evenings stay.
There are good deals to be had when you book with self-catering companies such as Rural Retreats which has high-end properties for two across the UK ranging from lighthouse keepers' cottages to converted barns. See their special offers.
It's hard to beat Scotland for romance – you could dine on hand-dived scallops and Highland beef, sleep in a lodge on the shores of Loch Ness and hide away on a private island off the coast of Argyll. See a selection of ideas in Scotland including this inspiring six-night Luxury Honeymoon.
If you want privacy and to enjoy the outdoors, head to one of these romantic hideaways in Wales which include cosy cottages for two, rustic huts and luxury yurts. Find more honeymoons in the UK.
Or hop across the Irish Sea to experience this Luxury Irish Honeymoon which takes in Dublin, County Clare and the smallest of the three Aran Islands. This and other honeymoons in Ireland can be tailor-made to your individual requirements.
Mediterranean Honeymoons in September
The Mediterranean is the obvious place to head in September as it's just so damn sexy at this time of year. Hotels and resorts are much less frenetic than in peak season but it's still hot and sunny. Many tour operators offer cheap deals in September so it's worth looking around for a bargain.
I love the Greek islands where Santorini will always come top of my honeymoon list for its romantic boutique hotels – such as Grace Santorini – and intimate feel. In September you can expect temperatures of 25ºC and 10 hours of daily sunshine, with warm seas and no crowds, often a problem in high season on its narrow cobbled streets. If you value self-sufficiency and freedom, rent one of these villas for two in Greece.
On the Greek mainland, Halkidiki has superb beaches and is home to the lovely sister hotels Ikos Oceania and Ikos Olivia, which offer five-star all-inclusive honeymoons at value prices.
You can expect to sizzle in Cyprus and you can expect to find some cracking deals on five-star hotels such as the Anassa and the Elysium Resort Hotel in Paphos, and the Four Seasons in Limassol.
Another hot destination is Turkey where I recommend the Mandarin Boutique Hotel, a gorgeous adults-only hideaway in unspoilt countryside near the resort of Olu Deniz (30ºC and 11 hours of sunshine). It has just eight rooms, each with a kingsize four-poster bed and Jacuzzi.
Italy knows all about romance. For beach, activities and a great spa, head to one of these fabulous hotels in Sardinia (26ºC and 8 hours of sunshine). By September, the families will have departed and you'll have the place to yourselves. For old-school glamour, head to the Italian Lakes where'll find some great deals in September. Or hide yourselves away at one of these fabulous villas for two in Tuscany.
The Italian island of Capri (25ºC and 8 hours of sunshine) is a hopelessly romantic, charming little destination with some superb hotels. I recommend the Capri Palace Hotel & Spa.
Venice is another option in September (24ºC and 7 hours of sunshine) once the summer crowds have drifted away. You can even do it in style by travelling on the Orient-Express. Citalia has a great choice of hotels in Venice. Or combine Rome, Florence and Siena.
The ultimate Italian honeymoon? Try Positano on the Amalfi Coast combined with the medieval town of Ravello and lovely Capri. Our friends at Exsus call it The Italian Job.
In Spain, you could rent a villa for two in a quiet corner of Mallorca, where you can expect temperatures of 26ºC and 8 hours of daily sunshine. I'm personally a great fan of Ibiza where you can stay in a fabulous boutique hotel or rent a villa to share with friends and family.
You should also consider the charming and sophisticated French island of Corsica which has a great range of romantic places to stay including the four-star Hôtel le Pinarello beside a gorgeous white sand beach, and Casa Acciana, a stylish one-bedroom villa with private pool.
Feeling more active? How about a tour of the cities of Andalucia. Great places to stay include the Hospes Las Casas Del Rey de Baeza in Seville and the Hospes Palacio de los Patos in Granada (28ºC and 8 hours of sunshine).
For glamour on a budget, explore the glorious islands of Croatia, swimming in clear turquoise seas, taking boat trips and dining al fresco. Dubrovnik enjoys 24ºC temperatures and 8 hours of sunshine in September. See our pick of the honeymoon hotels in Croatia and the latest special offers.
Find more honeymoons in the Med.
Other Short Haul Honeymoon Ideas
In the Atlas Mountains of Morocco, this is a great time of year to stay at Sir Richard Branson's gorgeous Kasbah Tamadot. In Marrakech you can expect 32ºC temperatures and 9 hours of sunshine – stay within the cool thick walls of a luxury riad near the souk. See a full range of honeymoons in Morocco.
September is also a fabulous time to get on your bikes and enjoy a cycling tour of gastronomic areas such as Piedmont and Chianti in Italy. Find more details from Headwater.
The Algarve enjoys gorgeous weather in September (27ºC and 9 hours of daily sunshine) and has an impressive selection of luxury hotels such as Vila Vita Parc in Porches and the Lake Spa Resort in Vilamoura.
You could also consider renting a big house in Europe for a wedding or grand reception. The Big Day collection has properties in France, Italy, Spain and Portugal with accommodation from 10 up to 72 guests.
Africa and the Indian Ocean
September is a great month for big game safaris. In East Africa the large herds have migrated into Kenya's Masai Mara (29ºC and 9 hours of sunshine) making this a classic time to enjoy a safari. This 12-night Safari and Beach combination is particularly popular with honeymooners.
September is the beginning of spring in South Africa. The weather is dry and getting warmer day by day. The lack of water and vegetation makes this prime game-viewing season, especially in the Kruger region. Or head to Sir Richard Branson's private game reserve, Ulusaba Private Game Reserve, for a memorable honeymoon in the bush. Branson also owns Mont Rochelle, a gorgeous boutique hotel in the Winelands.
It's the dry season in Namibia (27ºC and 11 hours of sunshine) and a good time to view desert elephant and black rhino. The vast desert landscapes of Namibia will blow you away, whether you're flying over the Skeleton Coast, climbing the world's tallest sand dunes, taking a hot air balloon ride at dawn or gazing across the white salt flats of Etosha. Options include a classic fly-in honeymoon and – for the adventurous – a self-drive option.
September is the start of the hot dry season in Zambia and Malawi – a great month to view game. I love this honeymoon package which combines a thrilling trip to Victoria Falls (and a boat trip on the Zambezi River) with fabulous game viewing in South Luangwa National Park (staying at the intimate Luangwa River Camp) finished off with four nights relaxing on the shores of Lake Malawi at Pumulani.
Find more more ideas in Africa.
In the Indian Ocean, the big honeymoon hitters of Mauritius (26ºC, 7 hours sunshine), Seychelles (28ºC, 8 hours sunshine) and the Maldives (30ºC, 7 hours sunshine) are ideal in September. You can combine Mauritius or the Seychelles with Southern Africa, or stopover for a couple of (hot) nights in Dubai en route to the Maldives or Mauritius.
Just Seychelles is the stand-out tour operator for the Seychelles (now served by direct British Airways flights). It recommends the gorgeous Banyan Tree combined with the barefoot luxury of Denis Private Island.
Fabulous island resorts in the Maldives include Huvafen Fushi and the gorgeous NIYAMA Maldives.
If you're on a budget, but have your heart set on the Indian Ocean, check out less expensive resorts like Trou aux Biches in Mauritius, and the all-inclusive Meeru Island Resort in the Maldives which offers high-quality honeymoons at three-star prices.
Zanzibar (30ºC, 8 hours sunshine) is another honeymoon hotspot in September with intriguing Stone Town and some of the most cast away hotels in the world such as Baraza Resort. Combine Zanzibar with safaris in Tanzania on this 12-night honeymoon.
In northern Africa, Egypt is hot and sunny in September – with temperatures of 26ºC and 7 hours sunshine in Cairo – but it's only a five-hour flight from London. Combine a luxury Nile cruise with the ancient sites of Luxor and the Pyramids.
Other Long Haul Honeymoons in September
September is not the best month to visit the Caribbean – this is the middle of the hurricane season and even if you dodge a big storm you may still experience some wind and rain. The same applies to Florida, but if you like the sound of America, head west to California for its eye-popping natural wonders and buzzing hip cities.
You could get behind the wheel of a Mustang Convertible to explore Las Vegas, Palm Springs and Southern California. In South America, Peru is a real "bucket list" destination, and great value. Late summer is a good time of year to combine beach, jungle and a trip to the ancient city of Machu Picchu. This two-week Highlights of Peru tour works really well.
Sri Lanka is a great place to combine beaches, culture and natural wonders. Stay at romantic hotels such as Vil-Uyana and Amanwella and go in search of leopards in Yala National Park.
Or you could combine India and the Maldives on a two-week honeymoon. This must be the ultimate in intense excitement followed by intense relaxation – and it's great value.
Many of the flights to the Maldives go via Dubai, Abu Dhabi or Qatar, so it makes sense to combine the Maldives with the Arabian Gulf. The combo with the most wow factor is Sri Lanka, the Maldives and Dubai with well-timed connecting flights.
For a total union of mind, body and soul, a spa honeymoon in the Himalayas could be calling. Book a private villa at Ananda and emerge the most chilled newlyweds on the planet after even the most stressful wedding.
And finally, you could make all your friends very jealous by planning a round the world honeymoon if you've got a few weeks time to spare. Austravel has a great honeymoon list service, so you can get your friends and family to contribute.
>> Visit our homepage for the full choice of 101 honeymoons or try our fun quiz to find the right destination for you. Our sister site, 101 Holidays, also has details on holidays in September and where is hot in September.
Last updated: 14 February 2019
Try another month…
January | February | March | April | May | June | July | August | October | November | December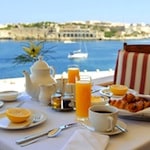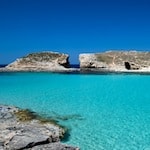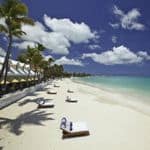 Get holiday deals sent to your inbox