Honeymoon Destinations in July
Where to go on Honeymoon in July
By Jane Anderson, Editor of 101 Honeymoons
July is peak wedding season in the UK. The Mediterranean – with its guaranteed sunshine – is the most obvious honeymoon destination, though it's also worth considering the UK and Ireland. You'll find many excellent long-haul options, or you could think outside the box and head north to Scandinavia or Iceland for the romance of the midnight sun.
If you've booked your wedding in the first half of July, you can avoid the school holiday rush and inflated summer prices. This is a great time to be in the Med. If you tie the knot in late July, you can still find outstanding honeymoon destinations such as the Caribbean, where it's low season. July is also a good month for safaris in Africa, which you can easily combine with a beach stay.
Quick links
Mediterranean – Other Europe destinations – Africa & Indian Ocean – Other long haul – UK
Mediterranean Honeymoons in July
The Mediterranean is in full holiday mode at this time of year and perfect if you worship the sun but want some culture too.
Greece is a guaranteed winner, whether you choose a luxury hotel or a simple self-catering villa or apartment. For glamour and romance it's hard to beat the chic hotels perched on cliff tops in Santorini, where you can expect 28ºC temperatures and an average 13 hours of daily sunshine. Check out Hotel Grace Santorini and these charming hideaway houses for two.
Oliver's Travels has a great selection of villas for two in Greece, many with beachfront locations or private pools.
If you want to go all-inclusive in Greece, consider the five-star Ikos Oceania and its sister hotel Ikos Olivia, both on the stunning beaches of Halkidiki, and both offering great value.
If you want a bohemian arty vibe, there's no better destination than Ibiza. Get far away from the package tourists and stay somewhere sexy, such as this romantic finca, or this boho agriturismo.
What could be more romantic than a honeymoon in Italy? And it's not too crowded in July as almost all Italian families take their vacations in August. The Amalfi Coast is a classic destination with elegant restaurants, eye-popping views across the Bay of Naples and a dramatic coastline. Rent a car to explore Sorrento, the ruins of Pompeii and the mighty Vesuvius. Or head to the Italian Lakes where you'll find great-value hotel packages.
From the Amalfi coast can take a boat trip to visit the chic island of Capri. Or why not go one better and stay there? The most elegant address is the fabulous Capri Palace Hotel & Spa where previous guests have included Gwyneth Paltrow, and some suites have their own private pool and garden.
For the best of Italy's beaches head to Sardinia where you'll find soft white sand dunes, clear turquoise bays and a great choice of hotels including Forte Village – which also has a great spa and sports facilities – and boutique gems such as the Hotel Relais Villa del Golfo. I also love the L'Ea Bianca Luxury Resort, which features a stylish mix of contemporary design and antique furniture.
If you want to combine great beaches with sightseeing and dramatic countryside you can't beat Sicily. Its most romantic hotels include The Ashbee in a spectacular setting overlooking Taormina, and the Alba Palace Hotel with its rooftop dining area.
One of the fastest-growing honeymoon destinations is Croatia, where you can stay on a traffic-free island, swim in clear seas, take glamorous boat trips and dine al fresco. See my recommended hotels in Croatia and the latest special offers. The restored city of Dubrovnik is a much under-rated honeymoon destination – in July the old town hosts a summer festival. Expect 28ºC temperatures and 11 hours of sunshine.
Turkey has many gorgeous boutique hotels yet remains good value. I love the Mandarin Boutique Hotel, a romantic hideaway set in quiet countryside close to the lively resorts of Fethiye and Oludeniz. Each of the double rooms has a kingsize four-poster beds and Jacuzzi for two.
In the hills of Andalucia, DDG Retreat is an incredibly stylish little hideaway with outdoor bathrooms, spectacular views and great food. You can stay in a tented suite or a romantic casa with private plunge pool.
The French island of Corsica (27ºC temperatures, 12 hours of sunshine) is ignored by most British holidaymakers yet has exquisite beaches, a rugged mountainous interior and lashings of great food and wine. There's a wide choice of romantic places to stay including hotels, villas and apartments.
Other Honeymoon Destinations in Europe
If beaches aren't your thing, how about escaping to a villa for two in the rolling countryside of Tuscany. All have private or shared swimming pools and prices start at just £363 for a week's rental.
It's not an obvious choice, but Iceland in July is amazing. You'll find warm weather – ideal for a dip in the Blue Lagoon – and of course you'll be able to experience the amazing phenomenon of the midnight sun. There are many live bars and romantic and hip places to stay such as the Art Deco Hotel Borg, while in Husavik – Iceland's whale watching capital – you can take a boat trip in search of minke and humpback whales under the midnight sun.
Love cycling? Why not take an independent cycling tour of Italy. Explore beautiful unspoilt countryside, visit vineyards and remote villages and eat at gorgeous restaurants, while your luggage is transported each day from one charming hotel to the next.
Alternatively, rent a big house to host your perfect wedding and reception. The Big Day collection features spectacular properties in the UK, France, Italy, Spain and Portugal which sleep anything from 10 up to 72 guests.
Africa and the Indian Ocean
If you've always dreamed of a safari honeymoon, July is the time to go. It's the beginning of the world's largest animal movement as zebra, gazelle and wildebeest migrate across the Masai Mara in Kenya and it's generally cooler than the Mediterranean. For indulgence, check out this 10-day Luxury Kenya honeymoon. You'll find 29ºC temperatures and 7 hours of sunshine on the Kenyan coast though it will be pleasantly cooler in the game parks.
Humpback whales migrate to the seas off Madagascar in July, and this is a great time to visit one of the world's most exciting honeymoon destinations. As well as whale watching, you can spot lemurs in the rainforest while staying at Vakona Forest Lodge and relax at the fabulously romantic Manafiafy Beach & Rainforest Lodge. Try this 12-night Classic Madagascar honeymoon.
It's the cool, dry season in Zambia and Malawi where you can treat yourselves to a thrilling honeymoon package that combines three nights at Stanley Safari Lodge in Livingstone to marvel at the Victoria Falls and take trips on the Zambezi River, then three nights at Luangwa River Camp in the South Luangwa National Park in Zambia, which has one of the world's highest concentrations of elephant, buffalo, leopard, lion, giraffe and hippo. Wind down with four nights of luxury on the shores of Lake Malawi at Pumulani  (24ºC temperatures, 8 hours of sunshine).
It's the dry season in Namibia with temperatures of 21ºC and 10 hours of daily sunshine. It's the best time to view game, including the desert elephant and black rhino. Take a hot air balloon ride over the pristine desert, see shipwrecks scattered along the Skeleton Coast and climb the world's tallest sand dunes. Choose between a self-drive honeymoon and a classic fly-in honeymoon.
It's also the dry season in Botswana which is home to some of the most romantic and remote camps in Africa. If you want a real adventure, consider this private tour of the Makgadikgadi salt pans and Kalahari Desert.
See my pick of the best safari lodges for honeymooners including Ulusaba, Sir Richard Branson's private game reserve in South Africa.
Technically it's winter in Mauritius, but that still means 25ºC temperatures and 7 hours of sunshine. If you enjoy surfing, June through to August is the best time to go. One of my personal favourite hotels is Trou aux Biches. Bargain options include the all-suite all-inclusive Heritage Le Telfair where a week with flights can set you back less than £1,200 per person. Learn more about honeymoon prices in Mauritius.
The Maldives and Seychelles are not at their best in July, but the island of Mozambique (25ºC temperatures, 8 hours of sunshine) makes a wonderful Indian Ocean alternative. Along with pristine white sand beaches, you'll find sailing trips on traditional dhows, snorkelling in turquoise waters, fresh seafood and barefoot luxury hideaways such as Ibo Island Lodge and Vamizi Island Lodge. See a full range of honeymoons.
Zanzibar and Tanzania is another exotic two-centre option. Try this 12-night honeymoon featuring the Serengeti, the Ngorongoro Crater – staying at the fabulous – Sanctuary Ngorongoro Crater Camp followed by time to relax at the superb Baraza Resort.
Sri Lanka works well in summer if you avoid the south-west coast. This East Coast Sri Lanka Journey is ideal for the summer months and combines cultural treasures with remote beaches.
Other Long-Haul Summer Honeymoon Ideas
Many destinations in South East Asia are a bit wet in July, but there are exceptions. It's the dry season on the Gulf coast of Thailand where you'll find the lovely island of Koh Samui (31ºC temperatures, 7 hours of sunshine) enjoys good weather from May to October, when rain is an occasional surprise rather than a persistent nuisance.
Bali is good in July (29ºC and 10 hours of daily sunshine). There is no shortage of honeymoon hotels in Bali though I particularly like the ultra-hip The Bale with its private infinity pools and The Purist, a boutique villa hideaway.
July is also the perfect time to visit South Australia where you'll find a beguiling collection of honeymoons including a Wine Country fly-drive in the Barossa Valley and a Wildlife & Outback tour visiting a 60,000-acre sheep station, plus Kangaroo Island and Adelaide. Another summer option Southern Queensland where you'll stay on a working cattle station then the coast road to Noosa, Fraser Island and Lady Elliot Island on the Great Barrier Reef.
And then, of course, there's the Caribbean. It will be hot in July but hurricane season has not yet begun and prices are relatively low. This is a great time to book a luxury hideaway and take advantage of lower hotel rates. St Lucia's weather is typical of the region: temperatures of 30ºC and 8 hours of daily sunshine.
If you want a fabulous hotel on an island with lots to see and do, I recommend Anse Chastanet in St Lucia, or Jamaica Inn near Ocho Rios in Jamaica. Grenada is a small, beautiful island where you'll find the all-inclusive Sandals LaSource Grenada Resort & Spa set on a beautiful secluded beach (see the latest offers).
Try this collection of luxury small hotels and resorts in the Caribbean.
If you simply want to crash out on acres of blinding white-sand beaches, take the short flight from Antigua to tiny Anguilla which has more than 30 world-class beaches plus many great beachfront restaurants.
A different side of the Caribbean can be found in Cuba. As well as wonderful beaches, there is an exciting local culture with vibrant nightlife. You can drink mojitos, visit cigar factories and dance the night away at salsa clubs in the capital Havana (stay at the historic Hotel Saratoga) then relax on the coast at a classy hotel such as the adult-only Royalton Cayo Santa Maria.
If you want to ramp up the excitement even further, you can combine Cuba and Mexico. Meanwhile, Mexico and Dominican Republic are both good value options if you want five-star Caribbean hotels at affordable prices.
If you fancy some adventure, how about a honeymoon in Peru which is perfect during our summer. This 14-night Highlights of Peru private tour is tremendously good value. Some honeymooners choose to join a small group tour.
How about hitting the road in America? Take one of these fabulous fly drive honeymoons with Exsus including a classic California Highlights Trip from San Francisco to Los Angeles in 10 nights with prices from only £1,998 per person, including flights and car hire. Lots of glamorous extras are available including driving a Mustang Convertible.
UK and Ireland Honeymoons in July
It's a glorious time to be in Scotland and explore the beautiful countryside of the West Coast. Try this selection of honeymoon ideas in Scotland which includes a 6-night Seafood Trail travelling from Glasgow past Loch Lomond and onward to Wester Ross. Or stay on a private island off the coast of Argyll.
Ireland guarantees warm hospitality at its country house hotels and converted castles. I love this touring honeymoon which combines coast and countryside in Counties Wexford and Cork. Pick from a selection of special experiences including whale watching, whiskey tasting and foodie tours.
The West Country is one of the UK's most romantic destinations when the sun shines and temperatures rise. In Wiltshire, Lucknam Park Hotel & Spa is the ultimate country house experience.
I love this collection of honeymoon hideaways in Wales which include luxury yurts, rustic cottages for two and shepherd's huts. Examples include Rowan Cottage with its oak spiral staircase and wood burning stove close to the Brecon & Monmouth Canal.
Gilpin Lake House is made up of six spacious suites set in the private grounds of Gilpin House, a Relais & Châteaux hotel in the Lake District. You can get massages in the spa and drink champagne in a lakeside hot tub before a chauffeur drives you up to the main house for a candlelit dinner.
>> Visit our homepage for the full choice of 101 honeymoons or try our fun quiz to find the right destination for you. See our sister site for more holidays in July and where is hot in July.
Last updated: 31 December 2018
Try another month…
January | February | March | April | May | June | August | September | October | November | December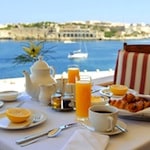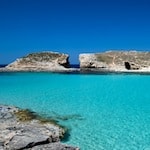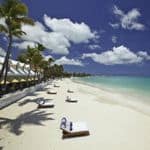 Get holiday deals sent to your inbox