Honeymoon Destinations in August
Where to go on Honeymoon in August 2019
By Jane Anderson, Editor of 101 Honeymoons
August is one of the most popular months for a wedding in the UK – mainly because of the high chance of good weather. But when it comes to honeymoon planning, you need to consider that August is peak school holiday time, airports are crowded and prices tend to be inflated. If you're looking for a deal, it's best to delay your departure until the very end of August after most families have arrived home.
So where to go on honeymoon in August? If you want a short haul honeymoon, the Mediterranean is the obvious destination, but don't forget about the wonderful places the UK and Northern Europe has to offer. It's an ideal time to visit countries that can be chilly and wet at other times of the year such as Scandinavia or even Iceland.
If you decide to go long haul, avoid the Caribbean as this is the start of the hurricane season, plus it tends to be hot and humid. You're better off heading to islands such as the Seychelles, Ko Samui or Bali, all of which promise fine weather and won't be busy with families.
Quick links
UK and Ireland – Short haul honeymoons – Long haul – Something different
UK and Ireland in August
August is the perfect time to take advantage of sunny skies at home (hopefully!). Standards in UK accommodation have risen dramatically in recent years and you can find incredibly romantic places that rival anywhere in the world.
In the private grounds of Gilpin House, a Relais & Châteaux hotel in the Lake District, Gilpin Lake House is a gorgeous bolthole with just six suites where you can drink champagne in a lakeside hot tub and dine in the main house.
Or choose wild romance in Wales with this exciting range of honeymoon hideaways from Sugar & Loaf that include bijou cottages for two, shepherd's huts and luxury yurts. Their best properties include Starlight Cottage, a hayloft conversion in the Black Mountains with spa room and sauna.
Also check out Rural Retreats which has some wonderful self-catering houses and cottages across the UK – see their properties for two.
Scotland is wonderfully romantic whether you're striding across the heather, taking boat trips on lochs or tucking into a dinner of hand-dived scallops and Highland beef. This six-night honeymoon starts in Edinburgh, takes in Loch Ness and includes a stay on a private island off the west coast of Argyll. Or rent a Ferrari 360 Spider for a short break tour of the Highlands. See more ideas in Scotland.
In Wiltshire, Lucknam Park is a superb Palladian mansion with just 42 rooms, a Michelin-starred restaurant and luxury spa.
A short ferry ride or flight will take you to Ireland where warm hospitality awaits in gorgeous country house hotels. Pick from a selection of special experiences including whale watching, whiskey tasting and foodie tours. Stay in three different country hotels on this touring honeymoon covering County Wexford and County Cork.
Short Haul Honeymoons in August
When it comes to Europe in August, I'd say it's wise to pick and choose. You don't want to be engulfed by the crowds, the overwhelming heat and – let's face it – loads of families!
The package resorts of Ibiza may be heaving in August, but you can escape to some seriously sexy hideaway retreats and enjoy the boho charms of this very special island. Or soak up the romance and old-school glamour of the Italian Lakes.
Iceland is a surprisingly hip destination in summer with beautiful places to stay like the Art-Deco Hotel Borg. Take a dip in the romantic Blue Lagoon, visit geysers, volcanoes, glaciers and mountains. In the first half of August, you can even enjoy a whale watching excursion under the midnight sun.
A cruise is a great way to see the Mediterranean – or the Baltic – in summer, though I suggest you avoid the huge floating hotels and opt instead for one of the new generation of small luxury cruise ships where the emphasis is on spacious accommodation, great food and service. Try the SeaDream Yacht Club which has just 57 cabins and 96 crew, or Seabourn. Details from The Luxury Cruise Company.
Another way to beat the crowds in high summer is to take a romantic cruise on a tall ship with the upmarket Star Clippers. Its Mediterranean cruises get to the small ports that big ships cannot reach, and casting off at sunset with the giant sails flapping overhead is a magical experience.
Italy's Amalfi coast is wonderfully romantic and – typical of the region – has temperatures of 28ºC and an average 11 hours of daily sunshine. I recommend one of these fabulous hotels, including the Palazzo Avino which has incredible views, its own exclusive beach club and a Michelin-starred restaurant. Or you could hop on a ferry to the iconic island of Capri, one of the most stylish honeymoon locations in Europe. If you want to stay there, head to the Capri Palace Hotel & Spa.
For fabulous Italian beaches it's hard to beat Sardinia, home to some great hotels including Forte Village – famed for its spa and sporting facilities – and lesser known gems such as the charming and friendly Hotel Relais Villa del Golfo with just 65 rooms and suites set on a beautiful bay.
On the bigger island of Sicily you can choose from a wonderful range of hotels and villas including the romantic Alba Palace Hotel and The Ashbee.
The rolling countryside and hilltop towns of Tuscany make a perfect setting for an August honeymoon, and if you rent a private villa you will be safely insulated from the peak-season crowds. Try one of these villas for two – including La Fornace near Florence, which has a private swimming pool, Jacuzzi, air-conditioning and wifi.
Even if you love Italy, you might want to avoid cities such as Venice and Rome at this time of year. They are going to be hot and crowded.
Another smart choice in August is the French island of Corsica. I can't promise the beaches will be empty, but it's not popular with British holidaymakers and retains a lot of class and natural beauty. This collection of romantic places to stay includes hotels, apartments and villas for two.
If you fancy Greece or Turkey, I would choose a remote rural hideaway rather than a hotel in a busy resort. In Turkey, I recommend the adults-only Mandarin Boutique Hotel which has just eight rooms and a peaceful swimming pool surrounded by quiet countryside. All the rooms have four-poster beds and Jacuzzi. In the Greek islands, Santorini is impossibly romantic, though it does get busy in August. To dodge the crowds, you could rent a villa for two.
For island hopping head to Croatia. Arrive by private water taxi at the glamorous Villa Vilina on the traffic-free island of Lopud, or check into Hotel Podstine which overlooks the waterfront near funky Hvar Town. Hotel More has just 35 rooms, each with a panoramic view across the Elaphiti Islands. See more honeymoon ideas in Croatia.
Mallorca (29ºC temperatures, 10 hours of sunshine) makes a perfect short-haul honeymoon destination, with its classy resorts, great food and rugged countryside: you can stay at a villa for two with private pool. Or head to the cool hills of Andalucia where DDG Retreat is a stylish boho-chic hideaway less than an hour's drive from Malaga airport.
Long Haul Honeymoons in August
While the monsoon season engulfs much of Asia, there are a few areas in this exotic part of the world that escape the rains.
Sri Lanka has some lovely romantic hotels such as Vil-Uyana and Amanwella. This 12-day East Coast Sri Lanka Journey is designed for summer honeymoons and includes the stunning beaches of Passekudah and Trincomalee.
Bali is another good option for this time of year with 29ºC temperatures and 10 hours of daily sunshine. I recommend these hotels, including Puri Ganesha, a laid-back luxury hideaway with wonderful organic food, and Bambu Indah, which has antique houses set amongst rice paddies.
A third option is the island of Koh Samui – it's a laid-back, dreamy place where you can dine barefoot on the beach and enjoy Thai massages for two in stunning romantic hotels such as the Four Seasons. Expect 31ºC temperatures and 6 hours of daily sunshine.
Or go all the way to South Australia which – unlike other parts of the country – is at its best in August. Explore the glorious Barossa Valley on this Wine Country fly-drive or how about a Luxury Lodges of Australia tour that takes in Kangaroo Island, Uluru, the Daintree National Park and Lizard Island on the Great Barrier Reef.
Adventure lovers should also consider a honeymoon in Peru which has its best weather during our summer. This 14-night Highlights of Peru private tour is packed with thrills including Lake Titicaca, the Colca Canyon, Arequipa, the Ballestas Islands, a flight over the Nazca lines and Machu Picchu.
I love this range of classic US fly drives stylishly updated for modern-day honeymooners. Try the California Highlights Trip from San Francisco to Los Angeles in 10 nights, with stays at Hotel Zetta in San Francisco, and Tenaya Lodge at Yosemite National Park. Prices start at just £1,998 per person, including flights and car hire.
One of the smartest places for an exotic honeymoon in August is the Seychelles (27ºC, 9 hours of sunshine) – it has some of the world's best beaches and now has direct British Airways flights from London. Just Seychelles has found some stunning hideaways that are perfect for honeymooners such as Denis Private Island and Enchanted Island Resort.
Mauritius is another great choice with 26ºC temperatures and 8 hours of sunshine. At fab hotels such as Trou aux Biches, newlyweds are spoilt rotten. Find more honeymoons in Mauritius.
Head to Kenya if you fancy an incredible safari honeymoon. The Masai Mara is at its best between July and September and there's a high chance you will witness the wildebeest migration, one of nature's great spectacles. Romantic places to stay include Cottar's 1920s Safari Camp close to the Masai Mara and Segera Retreat on the Laikipia Plateau. Expect 28ºC temperatures and 8 hours of sunshine on the coast, but cooler at altitude.
Or how about this romantic adventure in Africa which combines the game reserves of Tanzania with pristine beaches in Zanzibar at the Baraza Resort.
August means warm sunny days and cool nights in Zambia and Malawi where I recommend this exciting honeymoon package. It kicks off with three nights at Stanley Safari Lodge in Livingstone, Zambia, where you'll enjoy Victoria Falls, take trips on the Zambezi River and see white rhino in Mosi-Oa-Tunya National Park. Then head to the intimate Luangwa River Camp in the unspoilt South Luangwa National Park in Zambia where you'll see elephant, buffalo, leopard, lion, giraffe, hippo. Top it all off with four nights of luxury relaxing on the shores of Lake Malawi National Park at Pumulani.
Or you could watch humpback whales off the coast of Madagascar, one of the world's most thrilling honeymoon destinations. Stay at the idyllic Vakona Forest Lodge and trek into the rainforest to spot lemurs, then flop on a pristine platinum beach at the Manafiafy Beach & Rainforest Lodge. Consider this 12-night Madagascar honeymoon. It's not too hot in August: about 20ºC, with 7 hours of sunshine, but a great time of year for whale watching.
In Namibia the weather is ideal for touring (24ºC, 11 hours of sunshine) and it's the best time of year to see desert elephant and black rhino. The country's vast colourful desert scapes make for a cinematic and romantic backdrop. See shipwrecks dotted along the Skeleton Coast, climb the world's tallest sand dunes, take a hot air balloon ride over the desert and stay at fabulous lodges. Options include a self-drive honeymoon and a classic fly-in honeymoon.
The East African island of Mozambique (26ºC temperatures, 8 hours of sunshine) is a chic toes-in-the-sand destination. You'll love the squeaky white sand beaches, sailing trips on traditional dhows, sand dune camping and fresh seafood. See my pick of the best safari honeymoons in Africa.
A dream honeymoon in the Maldives (30ºC, 7 hours of sunshine) can be quite affordable if you go all-inclusive. One of the most popular hotels for honeymooners is the Kuredu Island Resort where seven nights all-inclusive cost from £1,339 per person including flights. It offers endless pearl white beaches, two pools, four restaurants, great diving and snorkelling and a choice of stylish villas and bungalows.
For the ultimate "wow" factor, you should consider Huvafen Fushi, and the gorgeous NIYAMA Maldives. Well, at least you can dream!
Something Different
What if you're not the regular honeymoon type? You don't want beaches, spa treatments or pampering at luxury hotels. If you have more than a couple of weeks, book a Round the World honeymoon to Australia and New Zealand – you can even create a honeymoon list service so your wedding guests can pay for individual components.
>> Visit our homepage for the full choice of 101 honeymoons or try our fun quiz to find the right destination for you. See our sister site for recommended holidays in August.
Last updated: 29 October 2018
Try another month…
January | February | March | April | May | June | July | September | October | November | December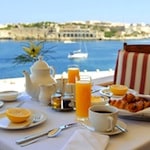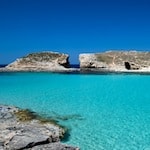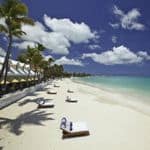 Get holiday deals sent to your inbox