Where to go on holiday when you're pregnant

 By Kate Lee
Taking a holiday when pregnant is a fantastic idea and an opportunity for a final hurrah of freedom before life changes drastically. A "babymoon" gives you time out of daily life to fully relax and recharge, and a chance for you and your partner to enjoy each other's company before the new arrival.
>> If you want to know where to go, jump straight to the holiday ideas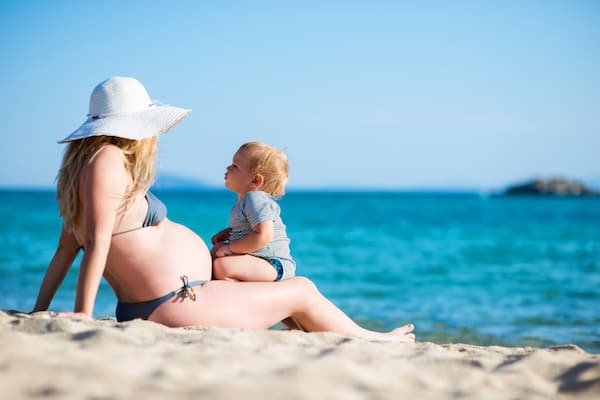 What is the best stage of pregnancy for a holiday?
The second trimester (13 to 24 weeks) is the best stage to go on holiday, as it is likely you'll be feeling less exhausted and nauseous but not too uncomfortable travelling with your growing bump, though many women happily go on holiday during the first and third trimester too.
At what stages is it considered safe to fly?
If your pregnancy is straightforward, it should be safe to fly. However, some airlines won't let you fly after 36 weeks (32 weeks if you are having twins or triplets) as the risk of going into labour is naturally higher in these later stages, so check your airline policy before flying. If you fly after 28 weeks, your airline may ask for a letter from your GP stating your due date, and that you are not having any complications.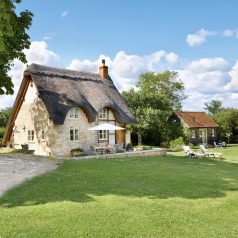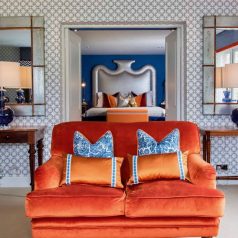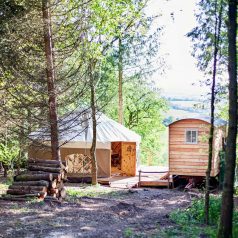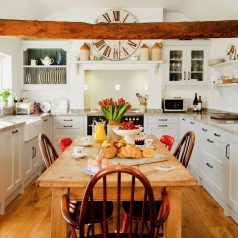 Holiday ideas for a babymoon
Now the fun bit – planning where to go. Consider flight times. Flying long-haul when you are feeling (or being) sick will be no fun, nor will sitting on a plane all day when you are heavily pregnant. Think about what food and drink is the norm in your destination of choice, and whether it would sit well with where you are during your pregnancy.
Ultimately, book something relevant to how you are feeling. There's no point jetting off for a remote off-grid jungle adventure if you are feeling under par. There's also no reason why you shouldn't book something fairly active, such as a destination with light hiking, if you are feeling fantastic. A babymoon is the ideal time for a fly-and-flop holiday. Luxury and some A-grade pampering will do you the world of good (and your baby too).
The UK and Europe are our first two destination recommendations, for all trimesters, as they provide low-hassle luxury close to home. The UK is your best bet during the first trimester. We recommend Classic Cottages for cute-as-a-button cottage stays, or i-escape for boutique hotels to wait on you hand and foot. Consider the Cotswolds, Devon, Cornwall or the Lakes. Gilpin Lodge in the Lake District is a great choice for a cosy babymoon where you can be as active or slumbersome as you like.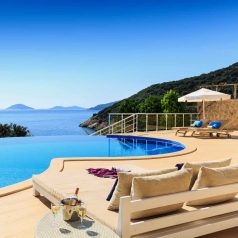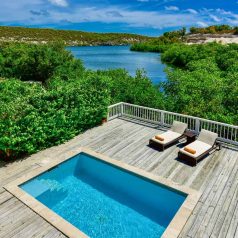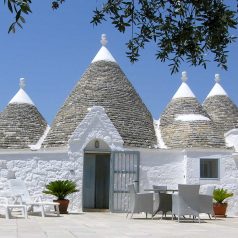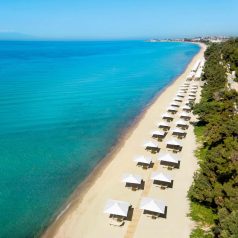 Holidays in Europe when pregnant
Cyprus has plenty of top-notch pampering breaks where you can soak up the Mediterranean sun and it's a fabulous place for walking. If you're feeling energetic, Inntravel has some of the best self guided walking tours across Europe, leaving you and your partner to enjoy the scenery, while they manage all the logistics and your luggage.
For more privacy and space, consider a villa in Spain, where you can laze about your own pool drinking in the scenery and the mocktails. In France, try AK Villas for luxurious self catering.
Italy oozes style and romance. We think one of the Italian Lakes would be a great babymoon destination choice, or head to this gorgeous 5-star retreat with a contemporary vibe in the Puglian countryside, or a Tuscan spa complete with wellness centre. Oliver's Travels do fantastic luxury villas if you prefer self catering.
Expect simple but delicious food, quiet and friendly whitewashed villages and clear blue waters in Greece. Choose from boutique five-star hotels in Crete or a villa in tiny Paxos. The Canaries are another fantastic babymoon destination, with year round sunshine and plenty of pampering options. La Gomera is a good choice as it is less busy than the other islands.
A city break is worth considering, as chances are this type of holiday won't be at the top of your list after baby makes an entrance. But pick somewhere compact and friendly. Dubrovnik is a great choice, its pretty Baroque buildings and ancient city walls complementing the shimmer of the Adriatic sea. Lisbon is another hot, if hilly, choice, with dramatic architecture and Atlantic beaches. Stay at self-catering Baixa House or book a room at Memmo Alfama.
If you want to set sail but only want to go away for a short period of time, you could try a mini cruise to destinations such as Amsterdam or the Channel Islands. Or go for broke on a luxury barge in Europe, where you can expect gourmet meals and spacious cabins.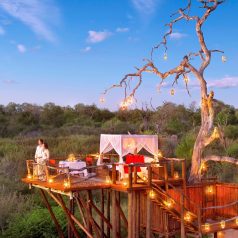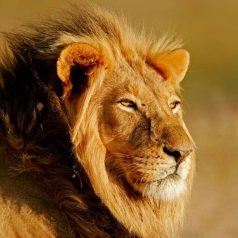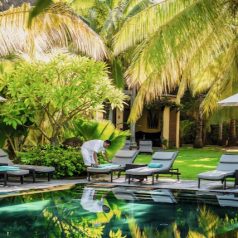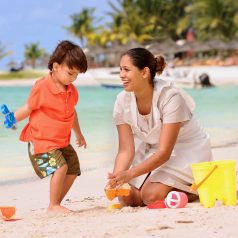 Safe long haul destinations
If you want to travel long-haul, two terrific destination choices are South Africa and Mauritius. Neither are troubled by malaria (except in Mpumalanga Province – including Kruger National Park – and Limpopo Province) and both have reasonable flight times and no jet lag. Mauritius is well-known for its gold star all-inclusive resorts.
Tips for flying when pregnant
* Book somewhere with a short transfer from the airport.
* Give yourself extra time to get to and from the airport as you may not be as fast as you used to be.
* Bag an aisle seat for those inevitable multiple toilet trips and for ensuring you are moving around as much as possible to keep comfortable.
* If you travel in the third trimester make sure you choose a holiday and/or flight with low or no cancellation fees, in case you give birth early.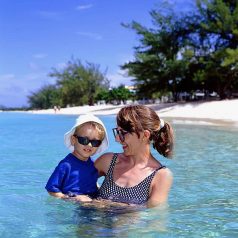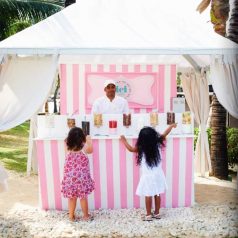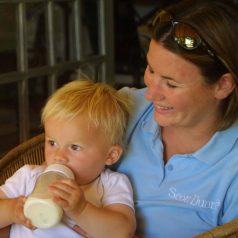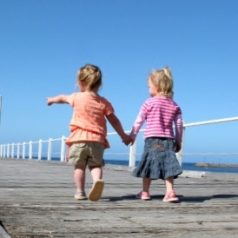 What about other health risks?
It's wise to avoid travelling to areas where there is a risk of other mosquito-borne diseases such as malaria or dengue fever. However, don't immediately rule out areas where vaccinations are needed. Speak to your GP first, as it's only vaccines that use live bacteria or viruses that are not recommended during pregnancy. Inactivated vaccines are safe in pregnancy.
Before you go, find out what healthcare facilities are nearby, just in case you need to use them.
Can I take a sailing or cruise holiday during pregnancy?
Yes, though it's important to suss out the onboard medical facilities and nearest hospitals, just in case. Many cruising and sailing companies will not take pregnant women over 24 weeks and ferry companies generally do not take pregnant women beyond 32 weeks, so check the company's policy before you book and let them know you are pregnant when booking.
While it's completely safe to sail during pregnancy, it's best to stick with a trip where the focus is on relaxation, but be aware that you won't be able to partake in some activities such as diving or high impact watersports.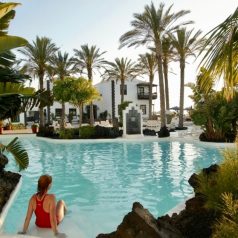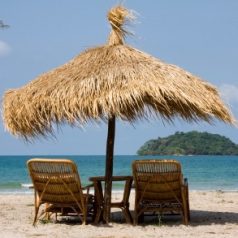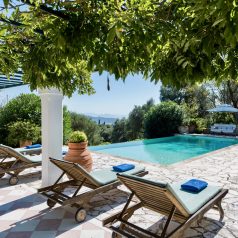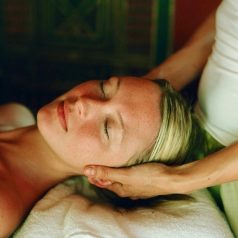 What are the main considerations to think about when holidaying during pregnancy?
Sunbathing – Your skin is more sensitive and prone to sunburn during pregnancy, so take extra precautions and try to stay out of the sun more.
Heat – Now is not the time to jet off to a super sun destination! Overheating is not a good idea, particularly in the first trimester. Somewhere 25°C and below is ideal. Remember this applies to indoor activities too, so unfortunately saunas and steam rooms are also out.
Insurance – If you plan on holidaying in Europe, don't forget your EHIC card. However, plan on taking out extra insurance too as the EHIC does not cover all circumstances. Elsewhere, double check your travel insurance policy and tell them you are going on holiday. If you need to take out travel insurance, the Post Office does a great policy for pregnant travellers.
Food and drink – If in doubt, avoid salads, ice creams and ice cubes in drinks, and drink bottled water.
What else should I pack for a babymoon?
Floaty kaftans and flat sandals should be packed in the top of your case, as should anything else comfortable. Bring a maternity swimming costume too if you plan on using a pool. Heartburn tablets healthy snacks and pregnancy vitamins are a wise go-to. Pack all of this in an easy to wheel case – a 4-wheeled case is ideal.
Tips for sea journeys when pregnant
* Being at sea during first trimester might not be the best idea as you don't want sea sickness on top of morning sickness.
* Pregnant women may be more prone to sea sickness but are not advised to take sea sickness pills, so invest in an anti-sickness wristband.
* Try to bag a seat or bed in the middle of the ship as you will feel less motion onboard at the centre.
* Communicable diseases travel faster on ships, so make sure your own health is in tip top condition, wash your hands frequently and carry hand sanitiser.
* See if your holiday offers fast track boarding to save you hanging around too long on shore.
* Did you know you can save up to 40% on holiday prices? See all the latest deals.We publish new deals most weeks and you can get them delivered to your inbox by entering your email address below.
Last updated: 22 February 2022