Bucket list: Holidays of a lifetime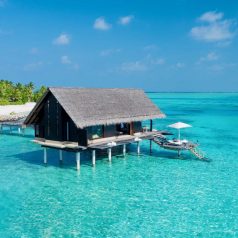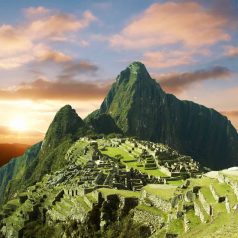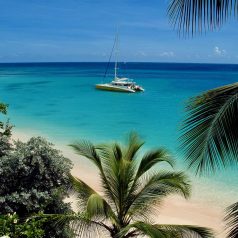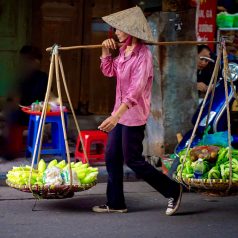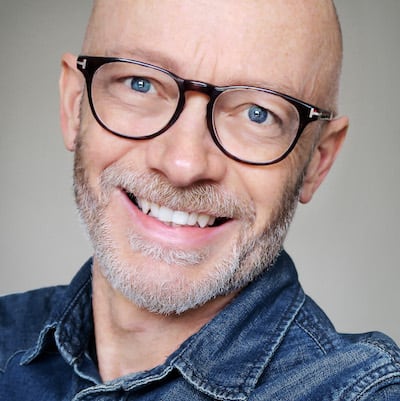 By Mark Hodson, Sunday Times Travel Writer
The coronavirus crisis has made many of us rethink our priorities – in life, and in travel. What are you places you really must see before you die? What are the ultimate travel experiences?
Some people's idea of a holiday of a lifetime is a luxury beach hotel, others would travel round the world visiting exciting cities and exotic cultures.
How about flying by private jet, witnessing the Northern Lights or tracking mountain gorillas in Africa?
Here are some ideas to help you find your own holiday of a lifetime.
Few things are more amazing than natural phenomena. To view the Northern Lights is one of the most sensational experiences on Earth. Head to Iceland or Norway.
At the other end of the world, an Antarctic expedition cruise will give you unforgettable encounters with icebergs, penguins, whales, seals and pristine polar ice scapes. Combining luxury with the thrill of a small ship expedition are specialists such as Scenic and Crystal Yacht Expedition Cruises.
Another heart-stopping wilderness is Alaska. Imagine kayaking with whales surrounded by immense glaciers. You could join an expedition cruise through the famed Inside Passage or join one of these escorted group tours.
In summer you could visit the Verona Opera Festival where operas such as Carmen, Aida and Rome and Juliet are performed in the magnificent candlelit setting of the city's Roman arena.
In South America, head to Colombia where you'll find jungle, mountains, beaches, coffee plantations, colonial cities and rainforest squeezed into a compact friendly country.
The Himalayan mountain kingdom of Bhutan ranks among the world's most beautiful, strange and mystical destinations. From ancient Buddhist temples to remote hiking paths, you can discover it on one of these small group tours.
If you don't mind roughing it, how about joining an overland truck adventure crossing wild terrain and visiting astonishing out-of-the-way places, bonding with your felling passengers and mucking in with cooking and setting up camp. Some trips are as long as 40 weeks, others just five days, mostly in Africa, South America or Central Asia.
For the ultimate beach holiday, it would be hard to beat the Indian Ocean. In the Seychelles, you can swim with turtles, meet giant tortoises and swim off stunning beaches. You can stay in a charming boutique hotel or at a private island resort.
In the Maldives each resort hotel occupies its own private island surrounded by turquoise lagoons and deep blue seas. You can stay in a water bungalow on a coral beach and even have spa treatments and meals underwater. In Mauritius you will find superb hotels on dreamy white-sand beaches.
Asia has some of the world's finest hotels and amazing cultural treasures. Explore the ancient jungle-clad temples of Cambodia or take a tour of Vietnam to discover temples, deserted beaches and exciting historic cities. The beaches of Bali offer peace-filled perfection.
Few countries are more exotic than Japan which is both modern and traditional in equal measure. Travel between dazzling cities on lightning fast trains, visit ancient temples, explore mountains and beaches and eat some of the world's finest food.
In Russia, you can explore the timeless city of St Petersburg, take a river cruise on the Volga Dream or explore its great art treasures and palaces on an escorted Classic Russia tour.
But arguably the most famous – and most popular – luxury train ride is the Venice Simplon-Orient-Express which takes you from London to Venice across the Swiss Alps and the Italian Dolomites.
Arguably, the journey on its sister train, the Eastern & Oriental Express, is even more interesting and scenic as it takes four days to make its way between Singapore and Bangkok. Combine it with a luxurious stay in a private pool villa on Koh Yao Yai.
If animals are your passion, take a safari holiday in Botswana, home to the Big Five and some of the world's most luxurious tented camps. You can go gorilla tracking in the mountains of Rwanda or discover lemurs in Madagascar.
Walkers should take a look at the small group tours offered by YellowWood Adventures which offers incredible trips to Kyrgyzstan on the Silk Road. The same company can also get you access to some of the world's most unusual festivals including the World Nomad Games and the Naadam Festival in Mongolia, which dates back to the days of Genghis Khan.
Or explore Ethiopia, the cradle of civilisation with its dramatic mountain scenery, ancient churches and monasteries, national parks and volcanic lakes. Check out this exciting range of trekking holidays.
You can't get much further than the South Pacific without coming back on yourself. Explore the pristine beaches, lagoons and exotic islands of Tahiti and Fiji.
If you just want to indulge, how about a luxury barge cruise in France, or a holiday by private jet.
It's just six hours flying time to the Arabian Gulf, where Abu Dhabi is an exciting, fast-growing destination with stunning beach resorts and the world's fastest rollercoaster on Yas Island. You can head out into the desert on safari or combine it with neighbouring Dubai. Check out the latest offers.
If you want the same Gulf sunshine, but a little more adventure and culture, head to Oman which also has its share of superb hotels, including The Chedi Muscat and the Al Bustan Palace.
Need more ideas? Try our fun holiday quiz to find out what kind of holidaymaker you are, and get personalised travel recommendations. You can search our homepage or see our guides to the best Caribbean holidays, and the best beach holiday destinations.
Last updated: 30 March 2020
Want to save up to 40% on holidays? Enter your email address below to receive a free weekly deals newsletter from 101 Holidays. You can unsubscribe at any time. View a sample newsletter.