Best holidays for teenagers with parents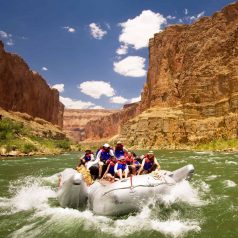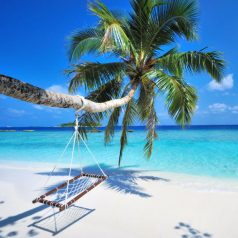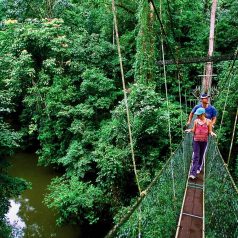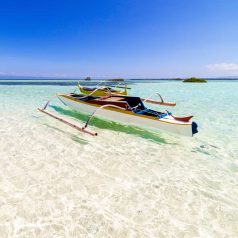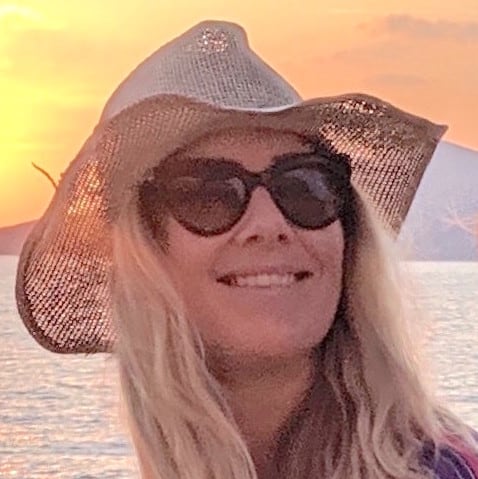 By Amanda Statham, Editor
Looking for the best holidays for teenagers? Our team of researchers has put together a selection of family holidays that will be ideal for families with children aged 13 to 18. There is something for every budget, from cheap holidays in the UK to worldwide adventures, plus some hard-earned advice for parents. Follow the links below for details of prices and dates.
Quick links
Sporty – UK holidays – Activity holidays – Beach – Adventure – Culture – Something different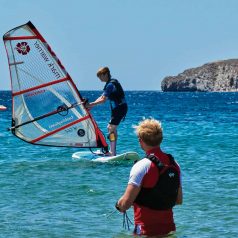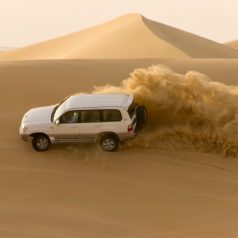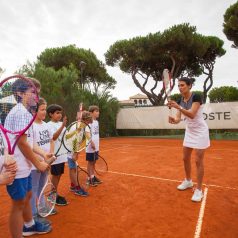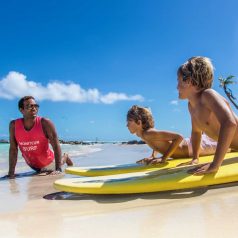 Holidays for sporty teens
On the Greek mainland, the beautiful Sani Resort has lots of activities including mountain biking, trekking, wake-boarding and archery, along with a PADI dive centre and a high season club for ages 12-16.
If your kids play tennis, consider the five-star Pine Cliffs resort on the Algarve which has an Annabel Croft Tennis Academy with private and group coaching.
Club Med is great for all-inclusive resort holidays – with a choice of 46 worldwide, many with a Junior Club Med operating during school holidays that is geared for teenagers. Sports include horse-riding, golf, flying trapeze and roller-blading. See the latest offers.
In the Caribbean, try the all-inclusive Beaches Turks & Caicos, or Club Med, or this luxury hotel in Antigua.
Mark Warner's Phokaia Beach Resort in Turkey offers sailing, windsurfing and tennis all included in the price.
Puglia is a stunning region of southern Italy, where I recommend the five-star Borgo Egnazia which has indoor and outdoor pools, 18-hole golf course and a club for teens with its own soccer academy and watersports centre.
In Sicily, the Verdura Golf & Spa Resort has a tennis academy, bike hire, 18-hole golf course and dedicated activity programme for teenagers.
If you have a generous budget, consider renting one of these luxury villas in the Algarve  – examples include Quinta da Alegria which is close to Nick Faldo's Amendoeira golf course and has its own tennis court. Or take a look at Sir Richard Branson's Son Bunyola estate in Mallorca.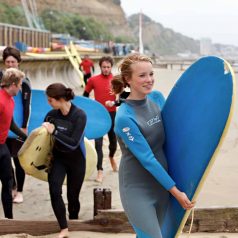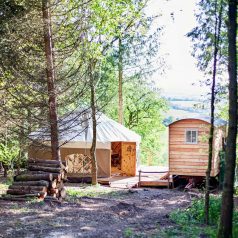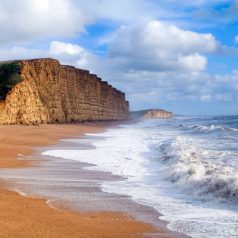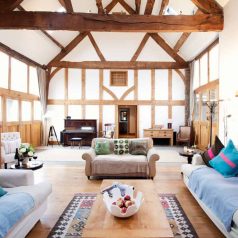 UK holidays for teenagers
A holiday cottage can be an ideal solution for families with teenagers, giving your kids just the right amount of freedom and independence without breaking the bank. Try these cottages in Cornwall and Norfolk.
In Devon, the best areas for teenagers include Dartmoor for hiking on the moorland, and the South Hams for watersports and sailing.
Rent a cottage in the Lake District and you'll find lots of outdoor activities to keep teens off their phones. They can conquer challenging peaks, explore slate mines, go mountain biking in Grizedale Forest, and try kayaking and waterskiing on one of the many lakes. Book with Sykes Cottages.
If you want to travel with a large group – perhaps two or three families with teenage children – it makes sense to rent a large house where parents and kids have sufficient space to do their own thing. There's a great selection of properties at The Big Domain.
PGL runs summer camps in the UK for kids up to the age of 16. It's a great way for teenagers to develop their independence and make new friends. The company also offers cheap Family Adventure Holidays in Britain.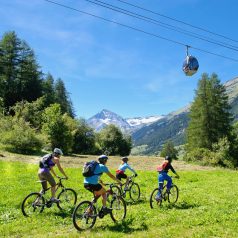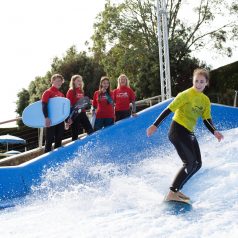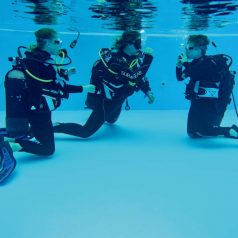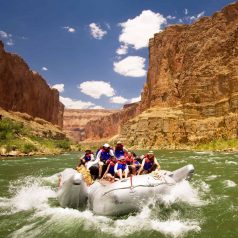 Activity holidays for families with teenagers
For an action-packed family holiday, I recommend Activities Abroad which has a range of group trips including surfing and orienteering in Portugal, whale-watching and jeep safaris in Madeira, and white-water rafting in Croatia. Trips for older teens include tubing in Turkey and diving in Gozo.
Love bikes? Why not saddle up for an independent family cycling holiday in one of Europe's most picturesque corners. Your luggage is transported for you, and there's a friendly family hotel lined up at the end of each day. Popular destinations include Mallorca and Austria.
Renting a motor cruiser to explore the canals and rivers of France is well priced. The boats sleep between 3 and 12 and no experience is required. This family boating holiday is ideal if you're looking for freedom and independence.
Costa Rica offers thrilling family activities including zip lining, white-water rafting, canoeing, horse riding, surfing and rainforest walks. This 10-day Costa Rica for Families trip works well with teenagers.
Florida is packed with amazing things to do. You could explore the parks in Orlando – perhaps renting a house with private pool – or head off on a family fly-drive holiday taking in Miami, the Florida Keys, the Everglades, the Gulf Coast and Crystal River.
Head to the American West for a ranching holiday. Whether you're an experienced rider or a newbie, there's a ranch for you, from luxurious resort ranches to small working ranches.
In Scandinavia, Sweden, Norway and Lapland are packed with adventure possibilities – go for 24-hour daylight in midsummer or the Northern Lights in winter. Best Served Scandinavia has put together some sizzling itineraries. Summer options include this Adventure in Swedish Lapland while winter options include this Philip Pullman-themed Northern Lights itinerary in remote Svalbard.
For budget family holidays in France and Spain, it's hard to beat a self-catering apartment at a Siblu Village. Complete with aqua parks and slides, golf courses and tennis courts, these are great for young teenagers who can roam free within a safe environment. Its Teens Club offers sports, film making and nights out.
For the winter months, try one of these family holidays in the snow in Austria or Norway with the chance to try ice skating, fat-biking, dog sledding and snowshoeing.
The French Alps are best known for ski holidays but in the summer you can try mountain biking, white-water rafting and hiking, as well as high-altitude skiing on glaciers. I recommend Peak Retreats for luxury self-catering apartments at low prices.
Check out our complete guide to the best activity holidays for families.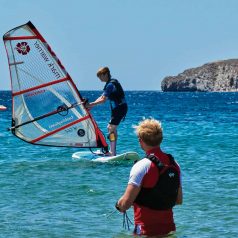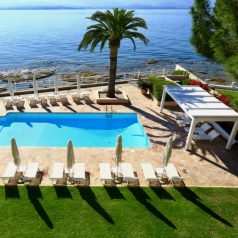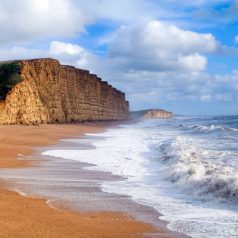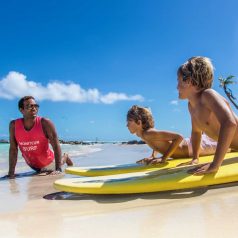 Beach holidays for teenagers
Sardinia has some of the best beaches in the Med and oozes Italian charm. Best places to stay include the laid-back Chia Laguna Resort and Forte Village Resort, which is packed with sporty activities.
If you're looking for a five-star all-inclusive resort with sensible prices, check out IKOS Resorts which have excellent facilities and kids clubs, plus dine-around options in local restaurants. Try IKOS Olivia on the Greek mainland, IKOS Aria on the island of Kos or IKOS Andalusía on the Costa del Sol.
Cyprus has a long season, making it a reliable choice for Easter and half-term breaks as well as summer. This selection of characterful places to stay includes a stylish design hotel on the coast and these cheap self-catering suites in the countryside.
Book a luxury villa in the upmarket north-east corner of Corfu where you can enjoy nature walks and a private pool, while older teenagers congregate in the local resorts and beaches. Or rent a villa on nearby Kefalonia which has glorious beaches.
Croatia is a good option for villa holidays. If you like a contemporary style, check out the high-tech Casa Jarilo which has mini-golf, a heated pool, billiards room and sports court. Teenagers will also love Villa Pharia on the hip island of Hvar.
Catalonia is a beautiful region with plenty of attractions to amuse older kids: you'll find some great family villas and historic country houses in and around the lovely resort of Sitges near Barcelona.
If the southern Costas are well known to Brits, the coastline of Northern Spain is more of a secret. It has stunning beaches, but also lots of activities to keep teens busy, from mountain biking to rafting. It's less expensive than the south, has wonderful food and you can fly or take an overnight ferry. Book a family villa with pool with Vintage Travel.
Italy has some lovely rental properties – villas, farmhouses and cottages – that provide the independence that teenagers crave along with lots of improving culture, fun activities and delicious food. See the latest special offers.
If you want to fly long haul, consider the Maldives (yes, really). Active teens will love Six Senses Lammu which offers surfing, wake boarding, scuba diving and snorkelling and more. The fun and quirky LUX* South Ari Atoll has its own Studio 17 for teenagers.
In the Caribbean, the all-inclusive Beaches Resorts have superb family activities and facilities with an XBOX Play Lounge, and Club Liquid nightclub for teenagers. See the latest special offers.
Mauritius is a popular choice because of its teen-friendly hotels, great beaches, year-round climate and exciting natural wonders. Stay at the gorgeous all-inclusive Shandrani Resort & Spa with its optional all-inclusive rates and excellent kids club. See the latest special offers.
The Caribbean island of Antigua is popular with teens. I recommend the all-inclusive Blue Waters and the luxury Carlisle Bay.
You could rent a stylish villa on any one of the Caribbean islands. Sleeping from 2 to 20, this is a great holiday for a family or friends and a gentle introduction to freedom abroad for teens.
For a bit more excitement, head to Dubai where the combination of sun, sea, shopping malls, water parks, indoor skiing, 4WD desert safaris and horse riding makes this a sure-fire hit. Best places to stay include the top-selling Jumeirah Zabeel Saray which offers free entry to the Wild Wadi Water Park along with more than 50 activities on site from a climbing wall to a cinema. An exciting alternative to Dubai is Abu Dhabi where you'll find some great deals on luxury hotels with flights included.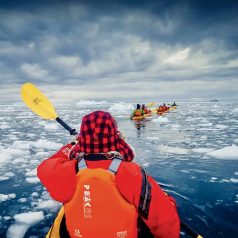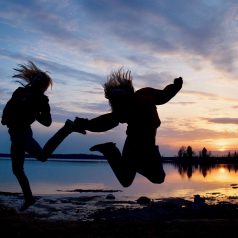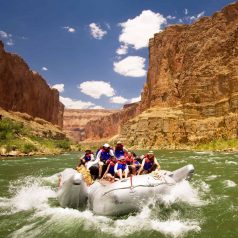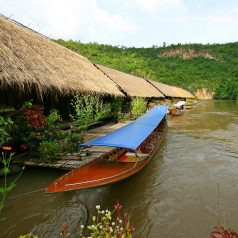 Teenage adventure holidays
Sri Lanka is a good-value family destination packed with cultural encounters, wildlife safaris, friendly people and great beaches. This teen-friendly Family Adventure includes a stay at an eco-resort in the jungle, safaris, jungle trekking, canoeing, white-water rafting and the elephants at Minneriya.
India promises a sensational experience. The two-week Taj, Tigers and Beaches private tour includes sun rise over the Taj Mahal, tiger tracking in Ranthambore National Park and washing and painting elephants in Jaipur.
Iceland is only a three-hour flight away. In winter you have a good chance of seeing the Northern Lights while in summer you can bathe in geothermal lagoons and go whale watching. Take an off-road trip in a 4WD Superjeep to get within touching distance of waterfalls, bubbling mud pools and exploding geysers.
Morocco is packed with excitement, but easy to reach (less than three hours flying time from the UK) and great value. Explore the souks of Marrakech, surf Atlantic breakers in Essaouira, tour the ancient kasbahs and experience the majestic beauty of the Atlas Mountains. For families, I recommend a stay at the Rebali Riads.
You could treat your teenagers to a  family safari in Kenya  such as this Lakes and Landrovers holiday seeing the flamingoes on Lake Naivasha and the Big Five in the Masai Mara.
Borneo is an exciting family destination with its combination of wildlife, rainforest, tribal culture, hiking and beaches. Best time to visit – for beaches and orang utans – is between May and September. See this family adventure holiday in Borneo.
Thailand is packed with thrills for adventurous teens. Stay at the Elephant Hills Jungle Camp or head to Northern Thailand for hill tribe encounters, river rafting and a hot air balloon ride. See more ideas in Thailand.
Try some canyoning and rafting on good-value teen-friendly group holidays with Activities Abroad.
South Africa is an excellent destination for a self-drive holiday. If your teens are interested in wildlife or ecology, check out this 11-night Kwa-Zulu Natal holiday which will teach them about conservation and anti-poaching efforts, along with the thrills of Big Five game drives. And this Cape Town and Eastern Cape trip has been designed to squeeze into a half-term week without any need for days off school.
South America is an exciting destination for teens, a world of sights, sounds and new experiences. Top of the pile are Brazil and Peru. Book your ideal trip with Dehouche, an expert British-run operator based in Brazil.
Or make their geography teachers jealous with a trip to the Galapagos Islands which inspired Charles Darwin to develop the Theory of Evolution. This 8-day tour includes a cruise on a small expedition ship and the chance to swim amongst sea lion, turtle, dolphin and orca.
* See this comprehensive guide to adventure holidays for teenagers.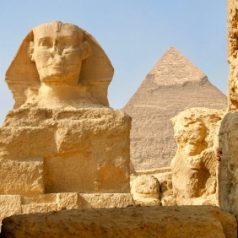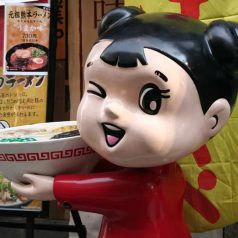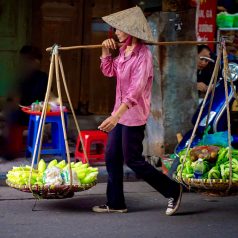 Ancient and modern culture
Few countries can match Japan for excitement. In futuristic cityscapes, you can discover manga art, high-tech buildings, back-street sushi restaurants, samurai and the towering arcade palaces of Akihabara's "electric town". Ride the bullet train to ancient Kyoto where you can stay in a traditional Ryokan inn and visit a Samurai castle. Take your pick from these family holidays in Japan.
Vietnam is a country where ancient and recent history can be found at every turn. The cities of Saigon and Hanoi ripple with excitement plus there are beaches, temples and the tunnels at Cu Chi and the turtle and primate conservation centres at Cuc Phuong.
The Sultanate of Oman is a dazzling mix of ancient and modern with spectacular palace hotels sitting amid starkly beautiful deserts, mountains and pristine beaches where you can see turtles hatching. Best places to stay include the Shangri-La Al Bandar and the Six Senses Zighy Bay.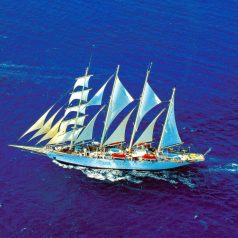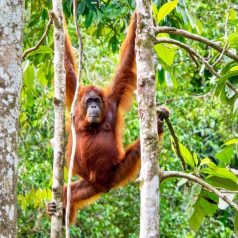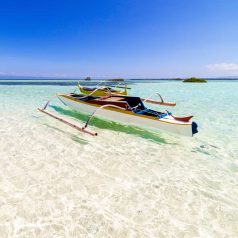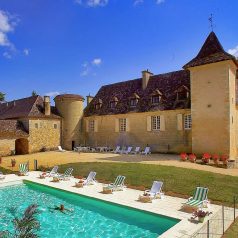 Something different
Rent a chateau in France with Oliver's Travels – a great solution if you can gang up with another couple of families, as the kids will have lots of freedom while remaining without the grounds of the house. I particularly like Chateau Gombardy in the Loire Valley: it sleeps up to 16 with a swimming pool, tennis court and separate coach house (perfect for teenagers).
For something more low key, this collection of family hideaways in rural France includes some cracking ideas such as a working domaine in the Languedoc with tennis courts, a huge infinity pool, spa, restaurant and 200 acres of grounds.
Set sail on a tall ship sailing adventure around the Caribbean, Central America or the Mediterranean where you can help haul in the sails, snorkel in warm seas or simply lounge in a hammock on deck and practise shouting ahoy. This is a truly unforgettable teen holiday.
Although maybe not the most obvious choice for a holiday with teenagers, Rio de Janeiro's heady mix of gorgeous beaches, breathtaking landscapes and captivating culture is a perfect way to show a different side to the world. Try one of these family adventures in Brazil.
>> Also see our recommendations for 18th and 21st birthday holidays and the best post-GCSE holidays for teens.
Teenage holiday diplomacy: Advice from a dad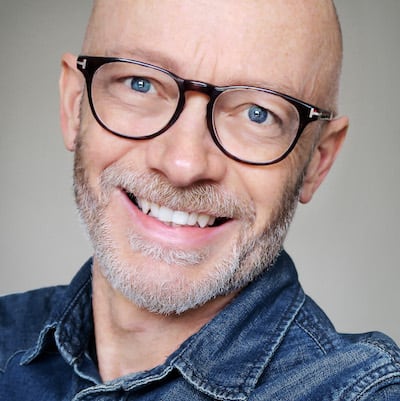 By Mark Hodson
We've all been teenagers but until you've been a parent of a teenager on holiday you might not understand the tension that can be created by inflexible attitudes on both sides. Here are my tips:
1. Give them space. Teenagers need their own rooms where they won't be nagged about making their beds, drawing their curtains, etc. I've found that self-catering holidays work best in this respect.
2. Don't plan too many early mornings. Most teenagers have been working hard at school, getting up at what seems to them like a stupid time of the morning. On holiday they deserve a lie-in. If you do plan a family day out that requires an early morning, discuss it with them beforehand.
3. Accept that they won't want to do the same as you. Some days they may prefer to stay in bed all day. That's fine. Enjoy the time without them, as they will enjoy the time without you.
4. Many teenagers prefer not to eat breakfast, lunch and dinner at regular times. They will starve themselves for hours then pile into the fridge. Another reason to opt for self-catering accommodation (with a well-stocked fridge).
5. Get them involved. Ask them to join you on a food shop so they can help plan the catering, and invite them to cook dinner one evening. Let them plan a day out, going online to research the route and things to do.
6. Talking of online, you might feel that a fortnight without the internet is a treat. A teenager will regard it as torture. Make sure there is wifi at the villa / hotel / campsite. Perhaps make some ground rules on its use (e.g. twice-daily sessions on social media is fine, but five hours on a multi-player online games site is not).
7. Depending on the age and attitude of your child, you might want to allow them to drink alcohol at meals. In moderation, of course. This is a much better result than them bingeing in secret. Ask the French – they give their kids wine from an early age, and that appears to lead to a more healthy attitude to alcohol.
8. Have fun. That's what you're there for.
Last updated: 11 May 2022