Holiday ideas for couples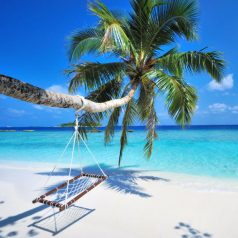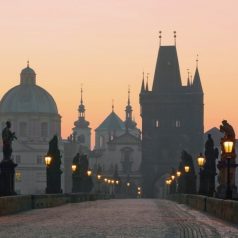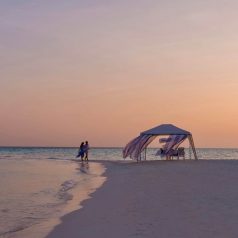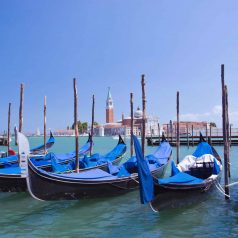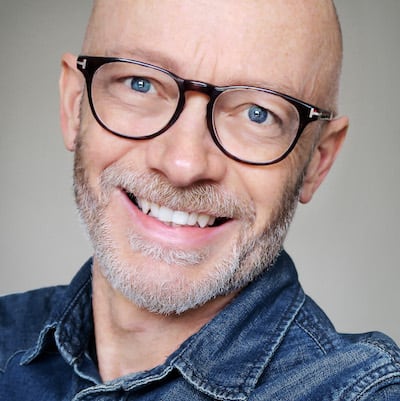 By Mark Hodson, Sunday Times Travel Writer
What are the best holiday destinations if you're travelling as a couple? Here you'll find ideas for hotels, villas, cottages, apartment rentals and long haul adventures that work well for two. For details of prices and booking terms, follow the links below to our recommended tour operators.
Also see our holiday ideas for anniversaries and UK holidays for couples.

* Did you know you can save up to 40% on holiday prices? See all the latest deals.We publish new deals most weeks and you can get them delivered to your inbox by entering your email address below.
Quick links
Across the Channel – Summer holidays – City breaks – Something different – Long haul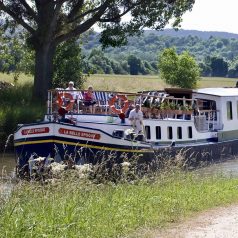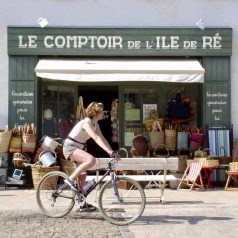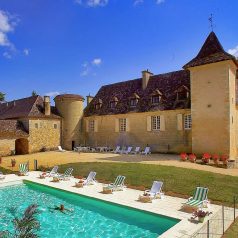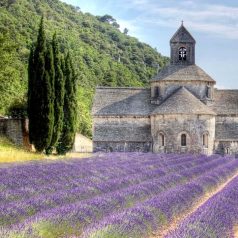 Across the Channel
1. Inntravel can always be relied upon to unearth some hotel gems on the continent – I love these gentle independent cycling breaks. Your luggage is transported each day, and there's an option to upgrade to an e-bike.
2. The markets of Nice on the Cote d'Azur are some of the most vibrant in France. With its warm Mediterranean climate, elegant streets, art museums and markets, Nice works as a short break destination at any time of year.
3. The canals and rivers of France wind their way through some of Europe's most beautiful scenery. There's no better way to see it all than on board a luxury hotel barge. Each barge sleeps between four and 20 passengers, in considerable comfort, and the price includes gourmet meals, fine wines, an open bar and all shore excursions. Most journeys are for six nights – take a look at Burgundy, Alsace-Lorraine, Bordeaux and the Canal du Midi.
4. You could take a holiday by rail departing from the UK with options including the Bernina Express across the Swiss Alps and a steam train through Germany's Harz Mountains. How about a Rail & Sail holiday from London St Pancras, before boarding a sailing ship in Cannes for a cruise along the French Riviera.
Find some great ideas for cruise holidays around the world. And see our guide to the best adults-only holidays.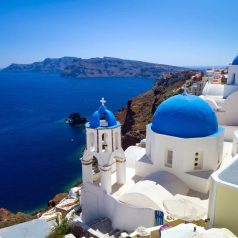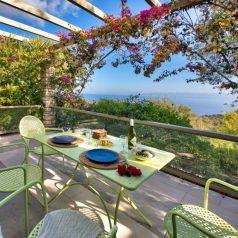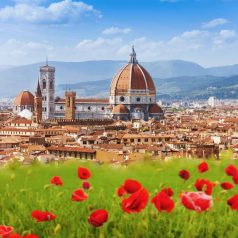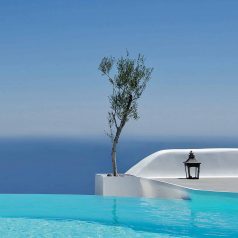 Summer holiday ideas for couples
1. If you want a charming and authentic place to stay in the Med, Simpson Travel has a lovely collection of all-suite adult-only hotels in Greece and Turkey. The largest of them has just 10 rooms, so they really are intimate.
2. Croatia is one of Europe's gems with a gorgeous coastline studded with islands and boutique hotels.
3. If you like mountain air along with your summer sunshine, head to the Alps. Peak Retreats has a selection of "aparthotels" in some of the prettiest alpine villages – in some you can even enjoy try glacier skiing in summer. They are great value as summer is low season.
4. For old-school Italian glamour and superb hotels it's hard to beat the Amalfi Coast – and the coastal road is one of the most dramatic and picturesque in the world.
5. Also ranking high in the glamour stakes are the Italian Lakes, where you'll find jaw-dropping scenery, excellent hotels and good food. Most lakes have a great public transport system for local sightseeing, and lots of boat trips are available. They are a particularly good option in the spring and autumn when the colours are vibrant and there are fewer crowds.
6. The Italian island of Sicily is packed with atmospheric towns, fascinating historical sites and a gorgeous coastline. Sir Rocco Forte's Verdura Golf & Spa Resort has rapidly emerged as one of the Mediterranean's most desirable hotels.
7. If you like to linger longer in a destination and really get under its skin, check out this selection of Journeys in SlowMotion, many of them by train or boat – I love the look of the ideas in Norway.
7. Crete is a superb island, offering much more than beaches. Stay away from the mass-market resorts and check into one of these boutique hotels. Or escape to tiny .Paxos, with its olives groves, sheltered coves and waterfront tavernas. Find more holiday destinations in Greece.
8. Slovenia is a great country to explore by car. It's incredibly scenic, uncrowded and easy to negotiate. This 8-day fly-drive holiday will take you to all the best spots. You can also upgrade to an electric car including a Tesla 3.
9. The Catalonian coast is one of the most beautiful regions of Spain with unspoilt fishing villages and pretty coves as well as sandy beaches. These self-guided cycling holidays include a selection of routes – some very gentle – and your luggage is transported each day to await you at your next hotel. You can also combine it with a beach break.
10. Wide empty beaches with unspoilt countryside, mountains, historic medieval towns and vibrant cities….if these are all on your tick list, you might not realise that they can all be found in Northern Spain. Not to mention great food and wine, modestly-priced hotels and friendly locals. Check out these villas with pools in Galicia.
11. Virgin Voyages is shaking up the cruise sector with its innovative new ship design, a focus on wellbeing, lots of evening entertainment and a greater choice of food experiences (no more buffets!). See the latest offers.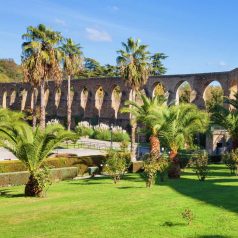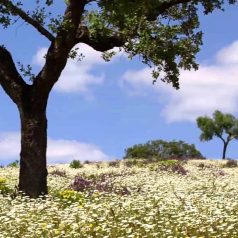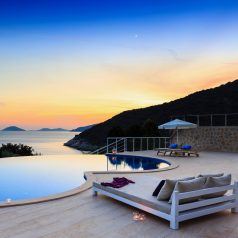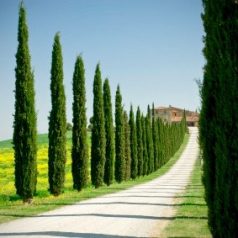 11. Another way to explore the "real Spain" is a self-drive holiday in the fascinating region of Extremadura, home to jamon iberico, medieval walled towns and national parks. This 8-night self-drive tour from Seville to Madrid includes overnight stays in historic Paradors.
12. When the Portuguese want to escape the holiday crowds, they head to the Alentejo, a beautiful region that is like an undeveloped version of the Algarve. You'll find some lovely places to stay close to white-sand beaches, medieval towns, vineyards, lakes and a stone circle that is older than Stonehenge. See this selection of holiday ideas.
13. It can be hard to find a villa for two but Vintage Travel, makes the search easier with a selection of properties throughout the Med that are suited to couples – and all have a private pool. Find them here.
14. Simpson Travel has a well-researched collection of hotels, cosy private villas and cottages ideal for couples. They are particularly strong in Corsica, Greece, Turkey and Mallorca. See here.
15. The tiny Adriatic nation of Montenegro – about the size of Northern Ireland – is rapidly emerging as one of Europe's most attractive destinations, and it's excellent value compared to neighbouring Croatia. With lots of characterful places to stay, it has mountains that reach down to the coast, pretty lakes, national parks, historic cities and dozens of tiny beaches.
16. I rate Turkey – particularly its Aegean coast – as one of the best destinations for couples who want to laze in the sun in a stylish boutique hotel – and for anyone with even a passing interest in ancient history. The region is packed with archaeological treasures. The best small resorts include Kalkan and Fethiye.
17. Menorca may be popular with families but it has some cracking places to stay for couples. This collection of special places to stay includes adult-only suites and this 19th-century cheese farm converted into a stylish rural retreat.
18. Malta has a long season – it's arguably a bit too hot in August, but you can expect glorious sunshine as early as March and long into October and even November. Don't miss a ferry trip to its laid-back neighbour Gozo (or head straight there for a sublimely chilled week).
19. Buckle up and explore Portugal by car, staying in a selection of historic pousada hotels. A self-drive tour starts at just £465 including flights. Best regions to visit include the Algarve and the Alentejo.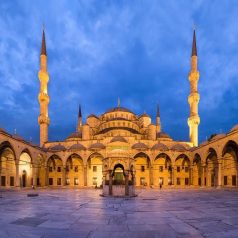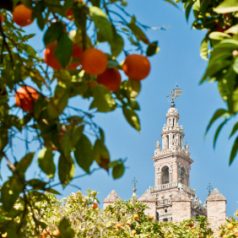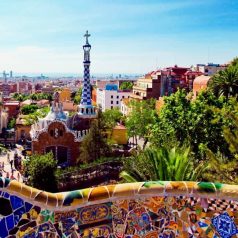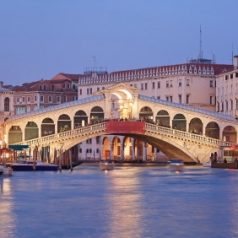 City breaks for couples
1. Lisbon is a lively spot for a city break and great value. Think hipster restaurants, designer galleries, street art, classical mansions and cool bars. See our tips for the best accommodation.
2. In winter take a short break to visit one of Europe's best Christmas markets. Popular destinations include Cologne, Munich and Prague, but I suggest you also consider the smaller German towns such as Freiburg, Koblenz and Wiesbaden.
3. Madrid offers world-class art galleries, lovely bars and restaurants, pretty squares and charming hotels. Stay at the The Ritz Madrid or the boutique-style Hotel Orfila. Or head down to Barcelona which boasts the works of Gaudi, Miro and Picasso as well as fabulous restaurants and a beach.
4. Escape to Prague at any time of year for a heady dose of gothic and Art Deco architecture, an atmospheric cafe scene and head-turning cityscapes in every direction. Indulge yourselves with a stay at The Augustine, a stylish hotel in a former monastery.
5. Head to the Carnival of Venice where you can hire a costume and get invited to masked balls and grand dinners. In the summer months, the Verona Opera Festival features candlelit open-air performances of operas such as Aida and Carmen in the city's spectacular Roman arena.
6. Budapest is excellent value. It's actually two cities, ancient Buda and the more modern Pest across the Danube river. Both are packed with history, cheap places to eat and historic spa hotels. Find out more.
7. Cairo is a great city, rich in cultural treasures including the sensational new Egyptian Museum. Combine it with a luxury Nile Cruise.
>> Check out our tips for the best holidays for young couples and for older couples.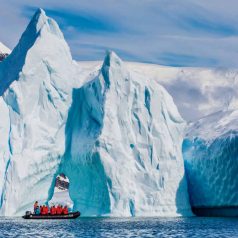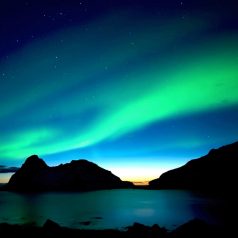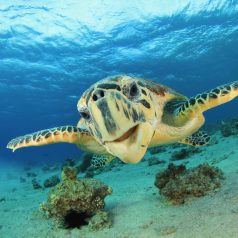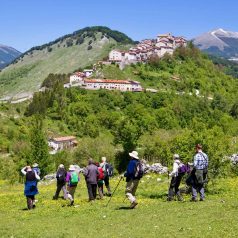 Do something different
1. A glimpse of the Northern Lights is on many people's bucket lists. Head to Iceland for a good chance of viewing this amazing phenomenon, combined with jaw-dropping natural wonders, including glaciers, hot springs and geysers, volcanic craters, lava flows and waterfalls. Reykyavik is a great choice for a city break.
2. Join a small boat cruise in the Hebrides to explore remote islands such as Mull, Jura and Skye, where you can fish, swim, dive, set lobster pots, go kayaking, and view dolphins, porpoises, basking sharks and otters.
3. If you love nature, the Galapagos Islands should be on your list. The chance to enjoy up-close encounters with turtles, giant tortoises, seals and exotic birdlife is unique, and the sheer pristine beauty of these protected islands will enchant you. Combine it with a trip to mainland Ecuador – take a thrilling train ride into the Andes and visit the Amazon rainforest.
4. Norway is a stunning year-round destination, but best seen under the Midnight Sun or in winter when you can witness the Northern Lights. You could take a four-night Roof Across Norway break including Europe's highest public railway, or cruise through the gorgeous and little-known Lofoten Islands.
5. Inntravel offers a terrific choice of self-guided hotel-to-hotel walking holidays. Stay in charming locally-owned hotels and inns, armed with detailed route maps and notes – your luggage is transported for you each day to your next destination. Try the Costa Vicentina coastal walk in Portugal or Waterways and Flowers in Madeira.
6. If you love Italy, join one of these escorted tours with expert local guides. You could do a two-week Grand Tour from the country's top to toe, or focus on a single area such as Pompeii and Herculaneum. It's always worth checking these last-minute offers.
7. If you love nature, wilderness and island hopping, how about the Faroe Islands, which lie only an hour's flying time north of Edinburgh. Go exploring on a fly-drive break or tailor-made holiday.
8. Or stay closer to home at one of these lovely hotels in rural and coastal locations around England and North Wales. Strictly for grown-ups, the hotels have pools, saunas, gardens, exclusive cinemas, live music, a la carte dining, DJs and dancing.
9. I reckon Austria is just about the best all-round ski destination in Europe. Check out these good-value catered chalets and self-catering apartments with SNO.
See more unusual holiday destinations and our selection of the best adventure holiday ideas.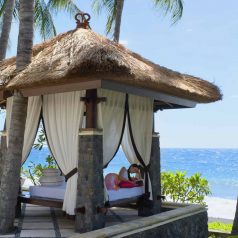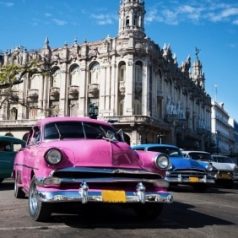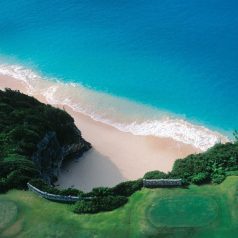 Long-haul holidays for couples
1. Bali is one of the world's most beguiling holiday destinations. Our favourite hotels include the Alila Ubud and – for spa junkies – the COMO Shambhala.
2. A safari in Africa is one of the ultimate holiday treats. For luxury, isolation and incredible game viewing, head to Botswana where the Chobe and Khwai River region has the highest concentration of elephants and lions in Africa.
3. Buckle up for a road trip in the USA. These self-drive adventures include a tour of New England, an epic drive across California and Las Vegas and the classic Route 66 between Chicago and LA.
4. An intoxicating taste of Brazil, Portugal, Africa and the tropics awaits in the Cape Verde Islands. Only a six-hour flight away, located in the Atlantic ocean west of The Gambia and Senegal, you'll find a good choice of hotels, diverse restaurants and dreamy white sand beaches with guaranteed winter sunshine. It's a surfer's paradise too.
5. There are few destinations more exciting right now than Cambodia. The mysterious and beautiful temple complex of Angkor is a "must see before you die" while the capital of Phnom Penh is an exciting, buzzing city. Great food, world-class beaches and friendly people complete the picture.
6. Discover the delights of Sri Lanka – a wealth of cultural treasures, superb beaches, beautiful hotels, great food and epic scenery from lush tea plantations to arid parkland, home to wild elephant and leopard. Try this selection of unique experiences.
7. Cuba is a good-value winter sun destination. But although it has stunning beaches, there is much more. You should spend time in the capital Havana, and the colonial city of Trinidad is charming.
8. Bermuda combines knockout beaches with quirky colonial style. It's a great long-haul destination for spring, summer and autumn (too cold in winter) with fast direct flights and the option to combine with New York.
9. Head to Argentina to see the beautiful city of Buenos Aires, the glacier fields of Patagonia and the wild pampas regions.
10. The ultimate long haul beach destination? How about the South Pacific. Explore the pristine beaches and lagoons of Tahiti, Fiji and the Cook Islands.
11. St Lucia has some great hotels for couples. The adults-only Rendezvous is ideal for a romantic getaway.
12. Here's one for the bucket list: join a gorilla tracking safari in the mountain forests of Uganda.
Know when you want to travel?
January – February – March – April – May – June – July – August – September – October – November – December
Last updated: 16 May 2022