What are the hottest regions of Spain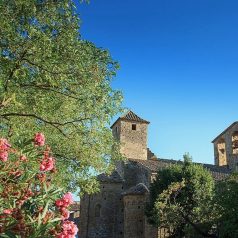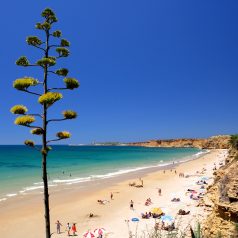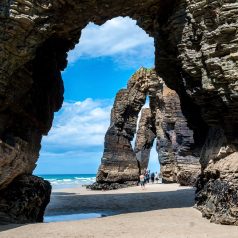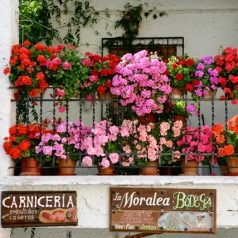 By Mike Gerrard
Brits have been flocking to Spain for the sun for decades, although there's much more to do than just sunbathe and eat paella as our Holiday Destinations in Spain feature shows. Spain is a big country, though, and whether you want to lie in the sun, have a city break or be a little more active, it's important to know which are the hottest regions in Spain at different times of year.
January and February
It's only a general rule that the further south you go, the warmer it will be. There are exceptions. While there are parts of inland northern Spain that are colder than London, coastal places get the warming effects of the Gulf Stream. La Coruna in Galicia has daytime averages of 13ºC both months, the same as Barcelona on the Mediterranean coast.
If it's a city break you're interested in, choose Seville (16-17ºC average) or one of the other cities in Andalucia like Cordoba, rather than Madrid in the interior (10-12ºC average). At this time of year Mallorca is more suitable for a city break in Palma (13-14ºC) or swimming in a hotel's heated pool rather than lying on the beach.
March and April
Temperatures start to creep up but it's still not exactly beach weather unless you're a hardy soul. In Mallorca the average daytime maximums are 15ºC in March and 17ºC in April, and by April you should be getting about seven hours of sunshine daily, with a risk of rain on 11 days in the month. If you simply want to relax, consider a hotel with a heated pool. The figures are almost identical for Barcelona.
Seville (20-22ºC) still wins out over Madrid (15-18ºC) as a city break destination, and as you get into April you might want to consider something like a cycling holiday or renting a villa in Andalucia. In Bilbao in the north temperatures will be in the 14-16ºC range but with fewer hours of sunshine and more chance of rain than in the south.
May and June
Late spring and early summer is one of the best times to visit Spain. It's a pleasantly warm time for hiking and for city breaks too, though by late June the higher summer temperatures will be starting to kick in. In Madrid the May average maximum temperature is 22ºC but by June it shoots up to 28ºC. Now's the time for your city break in Madrid. Seville sees 22ºC in May and 27ºC in June.
Being on the coast, Barcelona sees slightly cooler temperatures of 20ºC in May and 24ºC in June, with a sea temperature of 17ºC in May and 21ºC in June – still on the cool side, making those heated swimming pools all the more appealing. Mallorca will be a degree or so warmer, but you'd still be advised to consider a villa with a heated pool, or enjoy a cycling holiday. It's perfect weather for it.
July and August
Midsummer is when the mercury really rises in Spain and when it pays to be by the sea. Right in the middle of the country, Madrid sees averages of 32ºC in both July and August. These are averages, remember, so on some days you'll experience temperatures much higher than this. Be prepared for the upper 30s and make sure your hotel room has air-conditioning.
Barcelona, on the coast, is a full five degrees cooler than Madrid, with the chance of a sea breeze to keep temperatures down – and a beach to enjoy too, so find accommodation near the front. Mallorca is similar, while on the north coast in Bilbao, July averages are 25ºC and August 24ºC: pleasantly warm, though with more likelihood of rainy days.
Seville, Cordoba and the rest of Andalucía are even hotter than Madrid, with daytime averages of 35C in July and August, but only a remote chance of rain.
September and October
In Andalucía temperatures drop to a more comfortable 31ºC in September and down to 24ºC in October, making it a good time to consider a touring holiday.
Madrid's temperature also drops down to 27ºC in September and a positively cool 20ºC in October with an increasing chance of rainy days (7 likely in September, 11 in October).
In Barcelona September sees daytime averages of 25ºC and the sea is still warm enough for swimming at 24ºC, though by October it will be down to 21ºC whether in or out of the water. On Mallorca it will still be 26ºC in September with a sea temperature of 25ºC, while in October both are an average of 22C.
In northern Spain, Bilbao averages 24ºC in September and 20ºC in October, and here you could take a wine tour in Rioja. La Coruna in Galicia in the north-west of Spain sees 22ºC and 19ºC respectively. You can expect six hours of sunshine in September, down to five in October, while the number of days when there will be at least some rain goes up from 13 in September to 17 in October.
November and December
These months become less desirable times to visit the north, with temperatures in La Coruna down to 15ºC in November and 13ºC in October, and both months likely to have twenty rainy days each. Along the coast in Bilbao it's similar temperatures though slightly less chance of rain.
Madrid's temperature falls to 14ºC in November and to 10ºC in December, the coldest month alongside January. Over in Barcelona on the east coast you'll see 17ºC in November and 14ºC in December, with 11 and 12 rainy days respectively, though you'll still have an average of five hours of sunshine per day in each of those months. The temperatures in Mallorca are similar, with the sea temperature dropping to 19ºC in November and 16ºC in December. Back to those villas with heated pools, or a city break in Palma.
Over in Seville, the temperature is still 20ºC in November, down to 16ºC in December, and that's as cold as it gets. It's still several degrees warmer than Madrid. There are still five hours of sunshine on average each day, and 12 days on which there will be some rain in November, and 14 days with the chance of rain in December. Andalucia remains the hottest region in Spain in these winter months.
Find the hottest and sunniest places in Europe.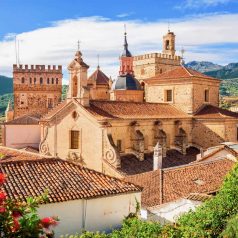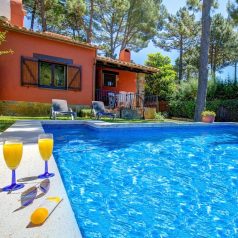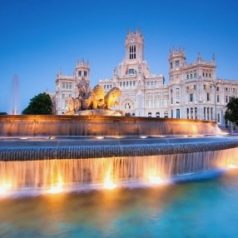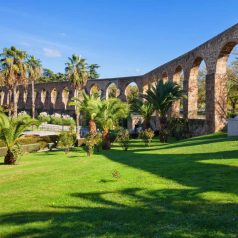 Last updated: 7 January 2022
* Did you know you can save up to 40% on holiday prices? See all the latest deals.We publish new deals most weeks and you can get them delivered to your inbox by entering your email address below.
More ideas:
Hottest places in Spain in March
Hottest places in Spain in April
Hottest places in Spain in May
Hottest places in Spain in June
Hottest places in Spain in September
Hottest places in Spain in October