Hottest places in Italy in May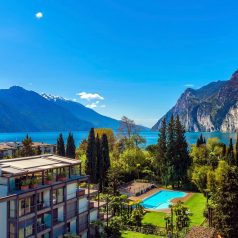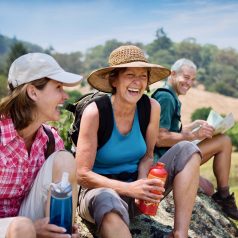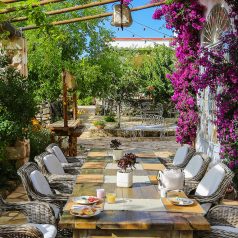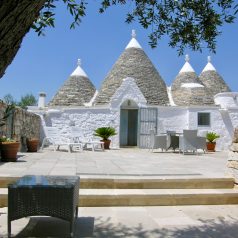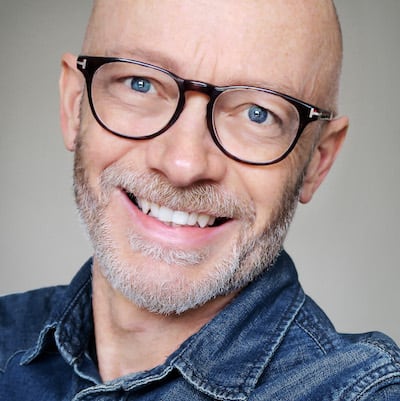 By Mark Hodson, Sunday Times Travel Writer
Italy really comes into its own in May, a month of sunshine, wild flowers and pavement cafes serving espresso and Aperol spritz. It's perfect weather for sightseeing before the heat and humidity of high summer.
In Venice and Milan you can expect seven hours of daily sunshine and temperatures of 22ºC. In Rome and further south, you can enjoy 24ºC and nine hours of sun with the UV index hitting high or very high. Don't forget the sunblock – but if you're going to the beach, be prepared for bracing sea water, around 18ºC.
Quick links
Beaches and Lakes – Cities – Islands – Tours – Villa rentals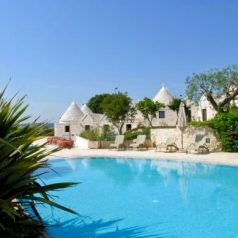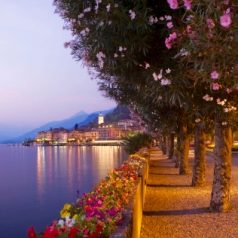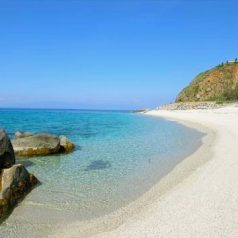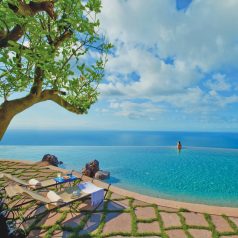 Beaches and Lakes
If you want to lounge in the sun, Puglia in the south is an excellent choice. The beautiful countryside, medieval towns and pristine beaches will be uncrowded and bathed in sunshine. There are some gorgeous places to stay such as the simple elegant Tenuta Centoporte and the stylish Masseria Torre Maizza.
The Italian Lakes are stunning in May, but don't expect scorching temperatures – the average daytime highs are likely to be around 20ºC with six hours of sunshine. It's warm enough to eat the famous ice cream on the shores of Lake Garda, and to hop on and off the ferries that navigate around Lake Como, visiting picturesque villages such as Bellagio and Tremezzo. But take a couple of layers for evening strolls.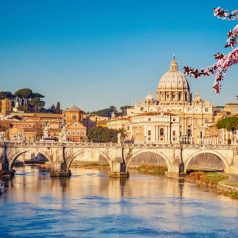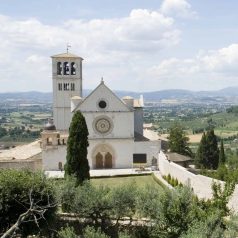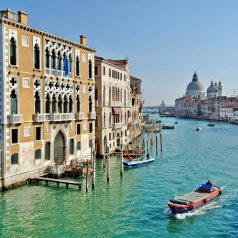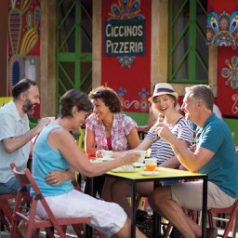 Cities
May is arguably the best month of the year to wander around the sights of Rome, Florence and Venice. The problem is that other tourists have worked that out too. So although you'll avoid the wearying heat of summer, you may still find restaurants booked up and queues at museums. Plan ahead: do your research before you arrive, make reservations up to a week in advance, book museum tickets online and get up early to beat the crowds.
Venice gets particularly busy on 1 May, which is a public holiday and the day of the Festa Della Sparesca, a colourful regatta of gondolas. Later in the month there's the Vogalonga, a rowing race featuring thousands of entrants, and a famous music festival. See a selection of the best hotels. You can arrive in Venice in style on the Orient-Express from London, an overnight train ride across the Swiss Alps.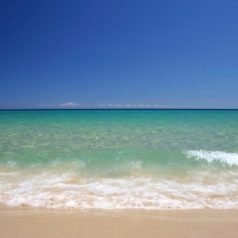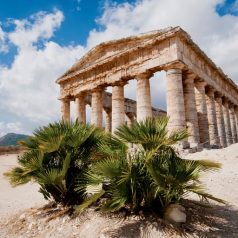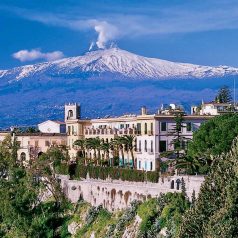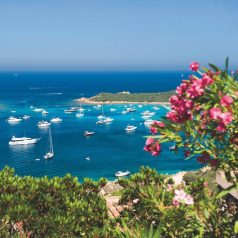 The islands
You'll find the best of the weather on the islands of Sicily and Sardinia, and these stunning islands won't be busy. The car ferries from mainland Italy only start filling up in August when all the Italians go on holiday at precisely the same time. So May is the smart time to visit.
Sicily has lovely beaches, along with ancient sites, lovely food and spectacular volcanoes. You could base yourselves in Cefalu, a charming town with a hive of medieval streets. i-escape has some fabulous places to stay across the island. For a splurge, try Sir Rocco Forte's Verdura Golf & Spa Resort.
Sardinia has turquoise seas and rolling sand dunes. On a fine day it can look like the Seychelles, but with better food. The island has some amazing places to stay including the Forte Village Resort (for sports, spa and dining out) and the lovely laid-back Chia Laguna Resort.
Sardatur Holidays has a selection of hotels in Sardinia and across Italy. Long Travel specialises in characterful hotels and villas in Southern Italy, Sardinia and Sicily.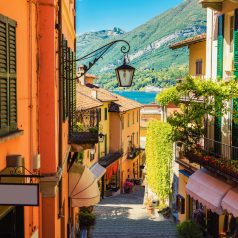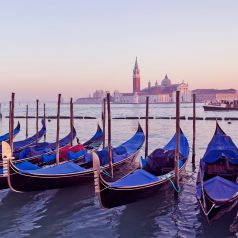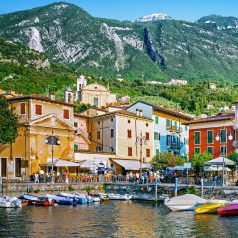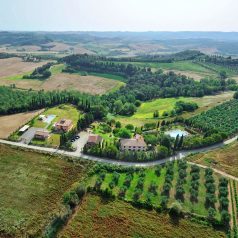 Touring holidays in Italy
Arguably the best way to really enjoy the Italian countryside is on a walking holiday. Take an independent tour where your luggage is transported from one hotel to the next and you are given all the maps and instructions you need. In May, you could spend a week in Lake Garda exploring the pretty shoreline, walking trails and unspoilt villages.
Travelsphere has some popular escorted tours to Italy including the Amalfi Coast, Pompeii & Capri in May along with a two-week Grand Tour of Italy. You can see the Alps from the observation car of the Bernina Express as it travels between Switzerland and Italy on a rail holiday departing from the UK.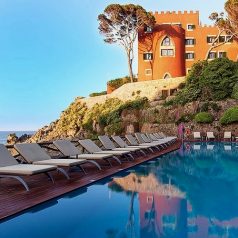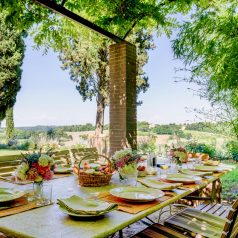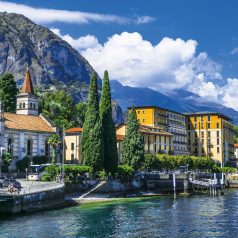 Villa rentals
If you want to rent a villa in Italy, the best regions include Tuscany and Umbria in the north and Puglia in the south. Explore medieval hill towns and historic palaces, art galleries and charming local restaurants. If you rent a villa with a pool, ask first about heating as the water may otherwise be a bit chilly in May.
The best specialist tour operators for villa rentals in Italy include Vintage Travel, CV Villas and Oliver's Travels.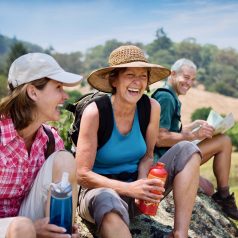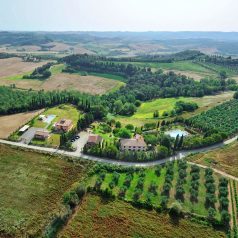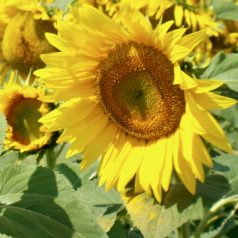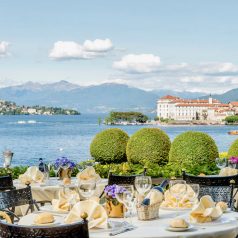 * Did you know you can save up to 40% on holiday prices? See all the latest deals.We publish new deals most weeks and you can get them delivered to your inbox by entering your email address below.
Last updated: 13 April 2022