Hottest places in Italy in April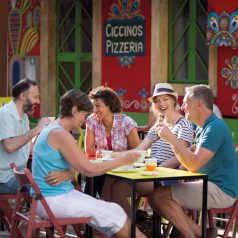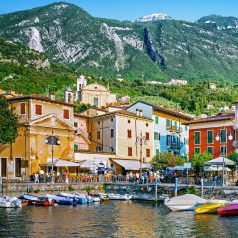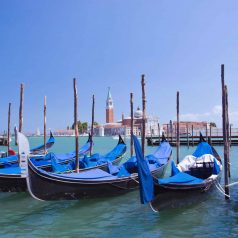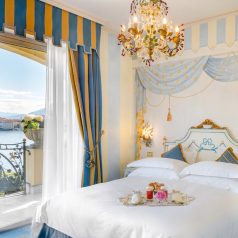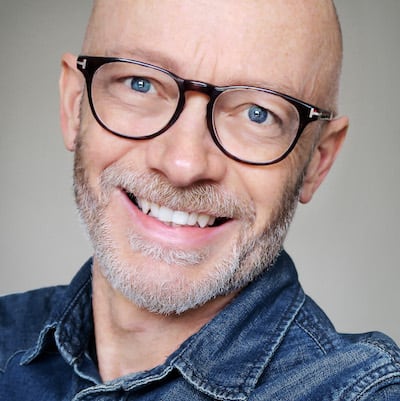 By Mark Hodson, Sunday Times Travel Writer
Italy is warming up nicely in April, but the weather in spring can still be unpredictable, so if you're chasing the sun it's a good idea to head south or to the islands.
In Milan in the north you can expect six hours of daily sunshine and temperatures of 18ºC. In Rome and further south, you should find seven hours of sun and 20ºC. Early April can feel very chilly, but late April can get quite warm.
Quick links
Beaches and Lakes – Cities – Islands – Tours – Villa rentals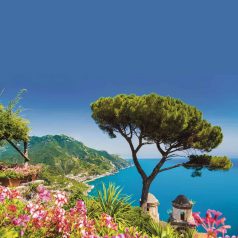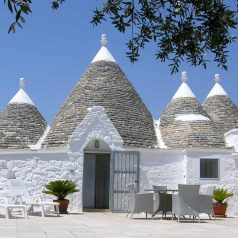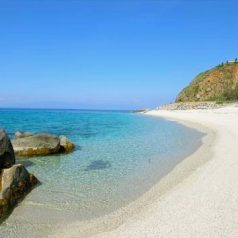 Beaches and Lakes
For sunshine and beaches, head to Puglia in the heel of Italy's boot. Explore unspoilt countryside, beautiful towns, the baroque city of Lecce and charming places to stay including Tenuta Centoporte set in glorious countryside.
The Italian Lakes are gorgeous in spring, but temperatures can be chilly, around 15ºC with six hours of sunshine. Jump on one of the ferries that criss-cross Lake Como to see sleepy villages, wild flowers and grand lakeside hotels. Citalia is the best place to book.
In most of Italy you'll have the beaches to yourself as the Italians will find it too cold to sunbathe, or swim. But you can sit outside, drinking coffee, or an Aperol spritz.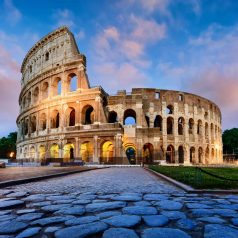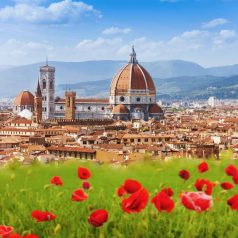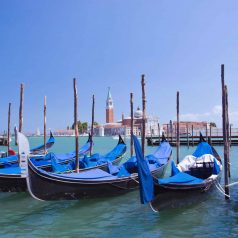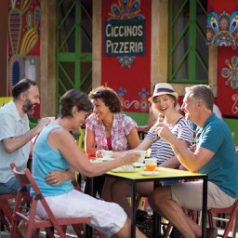 Cities
April is one of the best months to visit the cities of Rome and Florence and Venice. You'll escape the summer crowds, and the oppressive heat, and you'll find prices are lower. You can arrive in Venice in style on the Orient-Express from London. Expect temperatures of 18ºC and six hours of daily sunshine reflected off the waters of the Lagoon.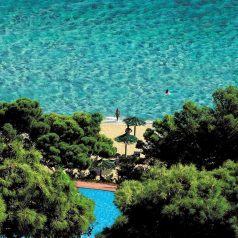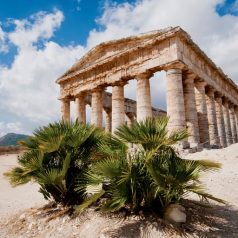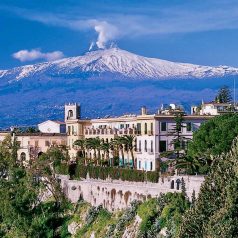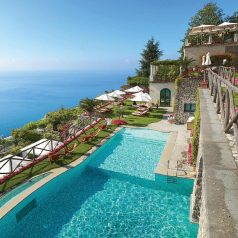 The islands
You'll find the best of the weather on the islands of Sicily and Sardinia, but not many other tourists. The Italians would never visit in April – they wait until August and then all go at once.
Sicily has lovely beaches but it's also an island packed with ancient sites, lovely food and spectacular volcanic countryside. Head to Cefalu, a charming town with a hive of medieval streets and some of Sicily's finest sandy beaches. Long Travel has some fabulous places to stay and special offers.. If you want a treat, try Sir Rocco Forte's Verdura Golf & Spa Resort.
Sardinia has turquoise seas and rolling sand dunes. The island also has some great places to stay including the Forte Village Resort, and Chia Laguna Resort. Sardatur Holidays has a great selection of hotels in Sardinia and across Italy.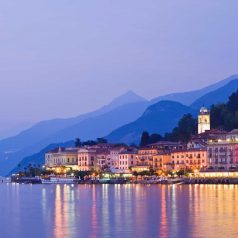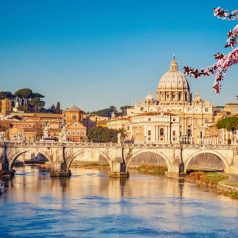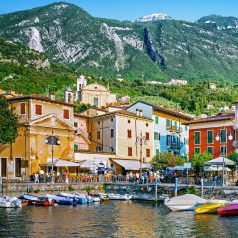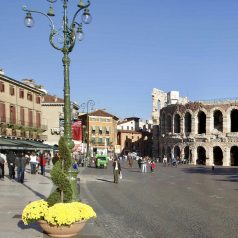 Touring holidays in Italy
One of the best ways to enjoy the Italian countryside is on a walking holiday. Take an independent tour where your luggage is transported from one hotel to the next and you are provided with all the maps and instructions you need. For example, you can explore The Quiet Side of the Italian Riviera on the Ligurian Coast in April.
Travelsphere has some popular escorted tours to Italy including Pompeii, Paestum & Herculaneum
in April. You can see the Alps from the observation car of the Bernina Express as it travels between Switzerland and Italy.
Base yourself at one of the stunning hotels on the Amalfi Coast and visit Sorrento and the island of Capri.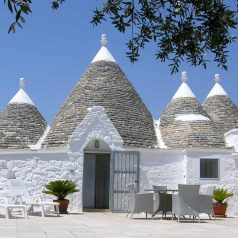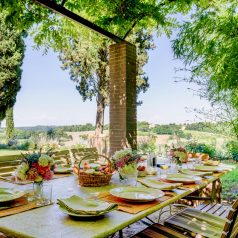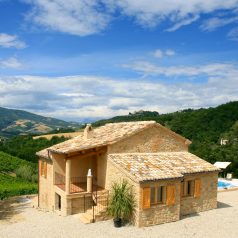 Villa rentals
The best regions for renting a villa include  Tuscany, Umbria. You can explore medieval hill towns and historic palaces, art galleries and traditional restaurants (it's much easier to get a table in April than in August). If you rent a villa with a pool, ask first about heating as the water would otherwise be cold in April.
The best operators for villa rentals in Italy include Vintage Travel, CV Villas and Oliver's Travels.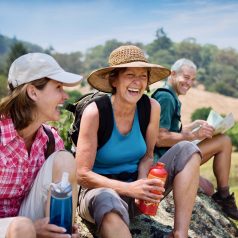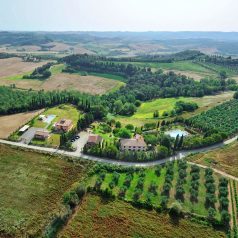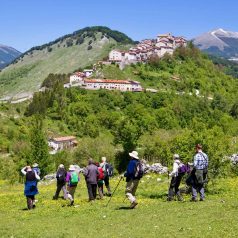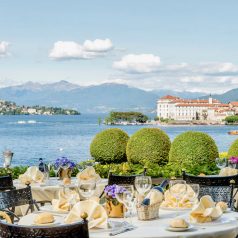 * Did you know you can save up to 40% on holiday prices? See all the latest deals.We publish new deals most weeks and you can get them delivered to your inbox by entering your email address below.
Last updated: 13 April 2022