Group holidays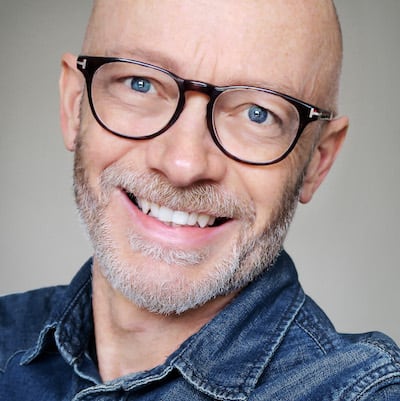 By Mark Hodson, Sunday Times Travel Writer and Editor of 101 Holidays
Looking for ideas for group holidays? Perhaps you are planning a family celebration, a big anniversary or simple want to get away for a few days with a large group of friends. We have some expert recommendations for you.
One option is to rent a large house where you have more freedom and privacy than you'd expect in a hotel. You can hire a historic house in England, Scotland or Wales, or rent a big house in the countryside.
The Big Domain caters for groups of between 12 and 56 and has properties in the UK and across Europe.
In France, Oliver's Travels has more than 200 chateaus and other large properties to choose from, sleeping between 6 and 60 people. Many have swimming pools.
In the Lot Valley, Chateau Joncaises sleeps up to 16 and there is an option for a fully-catered holiday for a supplement of €64 pp per night.
Other ideas include CV Villas which has great villas in the Mediterranean and – if your budget is generous – Scott Dunn which offers staffed villas for families with kids.
How about exploring the waterways of Britain on a canal boat or sailing boat that sleeps up to 12 people. See the latest special offers.
Or you could rent a gulet in Turkey – try Peter Sommer Travels. Or rent Richard Branson's Lodge in Verbier, which is open in summer as well as winter for skiing.
If you want to join a group, check out Travelsphere. Its escorted tours to Italy are particularly popular, and very good value.
Below, our editors offer their suggestions for a reader looking for a group holiday in late summer. If you're celebrating a special occasion, also see our anniversary holiday ideas.
Q. Where is good for a group holiday in late August or mid September?
A reader writes: "It is my turn to organise a secret surprise weekend next year going either end of August or middle of September, for 2 or 3 nights.  The questions is where. There will be 10 or 12 of us and we don't really want to spend all day travelling as we aren't away for long.
"Somewhere with a variety of good restaurants and unusual activities, spa etc. The average age of the group is 40. Our budget for accommodation and travel is around £600–£700 per couple but we can be flexible."
A. Northern Lights, a Champagne tour, a lodge in Cornwall…
Jane Anderson, editor of 101 Honeymoons, recommends the island of Mallorca. "There are lots of low cost flights from regional airports, provided you avoid the school holidays, and you could stay in one of i-escape's choice of boutique hotels. Go for historic Palma for city charm or stay on or close to the coast.
William Gray, former editor of 101 Family Holidays, suggests: "How about Gwel an Mor in North Cornwall. It offers luxury lodges with hot tubs, an onsite spa and an excellent restaurant, with lots of other good places to eat along the coast (Jamie Oliver's Fifteen at Watergate Bay, plus St Ives, etc). There are unusual activities: you can do falconry and wildlife night walks at Gwel an Mor, and go coasteering, paddle boarding and kite surfing nearby. Short breaks in mid September cost from around £580 (for a lodge that sleeps four). Find out more about why we recommend Gwel an Mor.
"Overseas, I would recommend a Northern Lights holiday. A short break in Iceland to see the lights will cost around £600-700 per couple. I reckon you might just be able to do it if you fly Iceland Express from Stansted and stay in a reasonable hotel in Reykjavik (Hotel Cabin, perhaps). Nearby spa – well, you can't beat the Blue Lagoon. Restaurants – plenty in the city and nearby. Unusual activities – how about driving up an active volcano in a super jeep." Try Nordic Experience.
Last updated: 11 July 2019
* Did you know you can save up to 40% on holiday prices? See all the latest deals.We publish new deals most weeks and you can get them delivered to your inbox by entering your email address below.