Free city walking tours around the world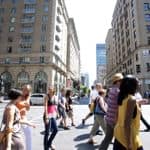 By Becky Pemberton
There is no better way to explore a city than at street level, on foot, and with a guide who knows what they're talking about. The trend of free walking tours is a phenomenon that has spread all over the world and is the perfect way to immerse yourself in a new city, and learn as you go.
Thought to have originated in Belgium in 2004, the free walking tours have since sprung up in numerous cities around the world. Why so generous? Well, some companies ask that you tip the guide, but others merely hope you'll sign up to one of their paid tours. Here's our guide to free walking tours all over the world.
Argentina
Explore Buenos Aires and see sights such as the Avenida de Mayo, La Casa Rosada and the Plaza de Mayo. More than 30,000 people have joined the BA Free Tour where you can show up without a reservation. The 2½-hour tour leaves at 11am from Monday to Saturday from Rivadavia Ave and Rodriguez Peña st. Alternatively, take the Buenos Aires Local Tour at 10.30am, meeting at the centre of Plaza Italia. It requires a prior booking and runs on a tip basis.
Australia
Join the Melbourne Free Tour by meeting in front of the State Library, beside the statue of Sir Redmond Barry. The tour runs daily at 10.30am – look out for the guide in a bright green Free Tour T-shirt. The tour runs on a tip basis, and there is no need to book. The I'm Free tour also runs from the same location at 10.30am and 2.30pm. There is no need to book unless you are in a group larger than 10.
I'm Free also runs two tours in Sydney. The first is a 2½-3 hour Sydney Sights tour at 10.30am and 2.30pm, meeting beside Sydney Town Hall. Alternatively meet at Cadman's Cottage for the 1½ hour 'Rocks' tour at 6pm, and talk a walk through the history of Sydney.
Belgium
New Brussels Tours runs a 2½-hour daily tour of the city. It meets daily at 11am in front of the tower of City Hall on Grand Place/Grote Markt. Alternatively, meet a volunteer inhabitant of the city with Brussels Greeters, who promise not so much a tour as a "local guided experience based on friendly relationships." Book two weeks in advance online for 2-4 hours.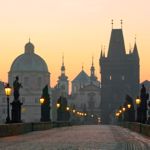 Bolivia
Red Cap Walking Tours runs two walking tours of La Paz every day at 11am and 2pm. See sights such as the Witches Mark and the San Francisco Church. No need to book – just meet at the Plaza San Pedro.
Bosnia and Herzegovina
Take a 2-hour tour of Sarajevo, with Free Sarajevo Walking Tours. Book online for a meeting time, in front of the National Theatre. The Sarajevo Insider Free Tour also runs every day at 4.30pm departing from the Insider Centre.
Brazil
Explore São Paulo with the São Paulo Free Walking Tour. It offers two tours: the Old Downton at 11.30am from Republica Square, and the modern area at 3.30pm from Paulista Ave X Augusta St (Jardins). There is no prior booking required but turn up 15 minutes beforehand to ensure a place.
Bulgaria
Explore three cities in Bulgaria: Plovdiv, Sofia and Varna. Free Plovdiv Tour starts every day at 6pm (from May to September) and at 2pm (from October to April) under the clock of the Central Post Office near the Tourist Information Centre. Free Sofia Tour runs twice daily (11am and 6pm) from the Palace of Justice. Free Varna Tour runs every day from the Cathedral at 6pm, from 1 May until 30 September.
Canada
Explore Montreal with the Free Old Montreal Tour between Monday and Thursday at 3.30pm on the West Side of City Hall (Hôtel de ville de Montréal), at the fountain. You can also see Toronto and Vancouver with Tour Guys, which has a number of different tours in each city detailed on its website.
Chile
The Free Tour Santiago runs everyday at 10am or 3pm in front of the Cathedral of Santiago and lasts approximately four hours. Experience four open air markets with Tours 4 Tips Santiago which runs at 3pm every day, and also offers tours in Valparaiso.
Czech Republic
Explore Prague with three free tours. The Royal Walk Free Tour runs every day at 11am and 2pm and meets in front of the Astronomical Clock in the Old Town Square. The New Prague Tours runs at 10.45pm and 2pm at the Old Town Square. Prague Extravaganza Free Tour also starts at Old Town Square, in front of the Cartier shop at 11am and 3pm.
Denmark
New Copenhagen Tours runs every day at 11am meeting on the steps in front of the Town Hall. The company has entertained more than 5 million tourists in more than 18 cities since 2004 and invites guests to show up on the day without a reservation.
Estonia
Explore Tallinn, the capital of Estonia, with Yellow Free Tours run by local students. It meets in front of the Tourist Information Center (Niguliste 2) every day at 12pm.
Finland
The Tampere Free Tour runs every day, and there is no need to book. Arrive at the Keskustori (Central Square) and look for the guide with the yellow briefcase, to see sights such as the observation tower, old factory area and the old Pispala district.
France
In Paris, City Free Tour runs every Monday and Saturday at 10.30am, meeting by the exit to the Blanche metro station. Highlights include Moulin Rouge, Van Gogh's house and Moulin de la Galette, and reservation is needed to secure a place. New Paris Tours runs every day at 11am and 1pm by the fountain at Place St Michel. Paris Walks meets at the top of the steps of the Paris Opera at 10am.
Germany
Choose from three free walking tours in Berlin. The New Berlin Tours begin in East Berlin at 11am and 2pm at the Brandenburg Gate, in front of Starbucks. The Alternative Berlin Tours meets at Alexanderplatz TV Tower next to entrance of Starbucks at 11am and 1pm. The Brewer's Berlin Tours Free Express Tour runs every day at 1pm, meeting on the corner of Friedrichstrasse and Georgenstrasse, in front of the Bandy Brooks ice cream store.
Explore Hamburg with New Hamburg Tours which offers a 11am tour from Rathausmarkt. Learn tales of pirates and the Hanseatic League to WWII air raids and the Great Fire of 1842. It also runs tours in Munich.
Greece
The Athens Free Walking Tour runs from the Acropolis museum entrance. Email the company for details.
Hungary
See Budapest with Free Budapest Walking Tours, daily at 10.30pm and 2.30pm at Vörösmarty square at the lion statue, or Free Budapest Tours, every day at the same time meeting in Deák tér – in the middle of the square, under the clock.
Iceland
The Reykjavik Free Walking Tour departs twice a day from Laekjartorg Square, seven days a week at 12pm and 2pm, between 1 June and 31 August. The tour departs in rain or shine, except on June 17, a national holiday. The tour takes 70-90 minutes and all the important places politically and culturally are covered in downtown Reykjavik. No need to book, just arrive at the meeting point and look for the tour guide wearing green.
India
Let's Walk Mumbai runs every Sunday at 4pm from the Oval Maidan (opposite Oxford Bookstore). The tour lasts 2½ hours to 3 hours (including a 30 minute break).
Ireland
Explore Dublin with New Dublin Tours, departing at 11am and 2pm daily and meeting at City Hall.
Israel
Explore Jerusalem with New Jerusalem Tours. The tour meets just outside the Jaffa Gate by Tourism Information. Tours run on Monday, Tuesday, Wednesday, Thursday, Saturday and Sunday at 9.30am, 12pm and 2.30pm and on Fridays at 9.30am and 12pm. If you are in Tel Aviv, try the New Tel Aviv Tour leaving daily at 10am from the Clock Tower in Old Jaffa.
Italy
Rome has three rival free tour companies: New Rome Free Tour, Rome Free Tour and Free Rome Tour. The New Rome Free Tour leaves at 5.30pm from the Spanish Square – there is no need to book. Chose from two tours with Rome Free Tour. The Vatican Tour leaves at 10am, and the Colosseum Tour leaves at 4pm, both meeting at the Piazza di Spagna in front of the obelisk Monday to Saturday. Free Rome Tour offers 'the City tour' which starts at 9.30am at the metro stop Barberini (red line A). The company also has tours in Florence.
In Milan try the Milan Free Tour every day at 10.45am. Find the meeting point by taking the Metro Yellow Line (stop: Montenapoleone) and look for the marble monument with steps "Fontana Pertini, next to the metro exit. See Venice with Free Tour Venice every day at 10.45am. Meet at Campo San Geremia, which is a two-minute walk from the train station.
Japan
Tokyo Free Guide is a volunteer group formed to encourage understanding of Japanese culture, the people and to promote cross-cultural friendship. Book online for a volunteer to personally show you the city's sights.
Latvia
The Yellow Free Tours run every day at 12pm (even during winter) in front of the main entrance to St Peters Church and lasts for 2½ hours.
Lithuania
Discover the delightful capital of Lithuania with Vilnius with Locals daily at 12pm starting in front of the Town Hall. The tour lasts for three hours and during the winter season must be pre-booked.
Netherlands
New Amsterdam Tours meets in front of the National Monument at Dam Square at 11.15am and 2.15pm. This 3-hour tour covers sights such as The Old Church, the Red Light District and Anne Frank House.
The Utrecht Free Tours runs every Saturday from 12-3pm, starting at the Dom Tower. There is no need to book – just meet at the Dom Tower and look for the guide in the red T-shirt.
Peru
Free Walking Tour Peru runs six days a week from Monday to Saturday across three cities: Cusco, Lima and Arequipa. The Cusco and the Arequipa tours both meet at 11.50am, at the Plaza Regocijo and Plaza San Francisco respectively. The Lima tour runs earlier at 11am from Miraflores.
Poland
In Krakow both Free Walking Tour and Cracow Free Walking Tour both offer a range of different free tours to explore the city. One of the many Free Walking Tour experiences is the Old Town Krakow, departing every day at 10am and 3pm. Alternatively try the Kazimierz Jewish Quarter Tour offered by Cracow Free Walking Tour. This tour meets in front of St. Mary's Church at 2pm daily.
When in Warsaw try Orange Umbrella's free tour meeting at Sigismund's Column, Castle Square, Warsaw every day at 11am. The Free Tour Warsaw offers a range of tours including a Jewish tour (Sundays at 2pm) and a Communist tour (Tuesdays, Thursdays and Saturdays at 2pm). Tours run at selected times during the year and this is updated on their website.
Portugal
Lisbon Free Tour run two daily tours, one at 10am and the other at 3pm. They both start from the Praça Luís de Camões (Luís de Camões Square) in Lisbon. There is no need to book – just turn up at the meeting place.
In Porto chose from two free walking tour companies. The Porto Free Tour limits its number to around six per tour so you get to explore without a crowd. Tours usually run from 11am but are flexible and can be arranged by email. Porto Free Walking Tour runs tours Monday to Friday at 9.30am, but have to be booked in advance. The tour departs from Lions Square.
Romania
When in Brasov try the Guided Brasov Free Walking Tour at 6pm every day. Lasting around 2½ hours, the tour departs from Piata Sfatului (the Town Hall Square), next to the fountain. Look for their distinctive orange outfits.
Guided Bucharest explores Bucharest at 10.30am and 6pm every day. The meeting place is Unirii Square Park, in front of the Clock (next to the fountains).
Russia
Saint Petersburg Free Tour runs every day at 10.45pm from the Alexander Column in the centre of the Palace Square. The Free Moscow Tour departs daily at 10.45am from the monument to Cyril and Methodius in the centre of the Slavyanskaya Square. Book online to reserve a place on the tour.
Serbia
Belgrade Walking Tours starts from the Republic Square, behind the monument with the guides wearing yellow IDs around their necks. Times vary throughout the year so check the website for when the tours run when you are visiting.
Belgrade Free Tour runs a city centre walking tour every day at 10.30am and 2pm, and a Mysterious Belgrade tour at 5.30pm every Tuesday, Thursday and Saturday. Both leave from in front of the clock on Republic Square.
Slovakia
Be Free Tours explores Bratislava twice a day at 11am and 3pm, meeting at Hviezdoslav Square by the Statue of Hviezdoslav.
Slovenia
Leaving every day at 11am is the Ljubljana Free Tour. It meet in front of the Pink Church in Preseren Square (the city's main square) and look out for the guides wearing yellow.
Spain
Choose from the Gaudi and Old Town tours with Runner Bean Tours of Barcelona. Both leave twice a day in summer and daily in winter, from the Plaça Reial (next to the water fountain). See the website for times.

In Madrid try New Madrid Tours. This free tour starts everyday at 11am and 2pm in front of the Tourist Information office at Plaza Mayor. Take metro line 1, 2, or 3 to SOL station and then walk 400m. Look for the guides with the red T-shirts and umbrellas. Also in Madrid is Madrid Free Walking Tour which departs every day at 10.45am, starting from Puerto Del Sol, beside the horseback statue of Carlos III.
In Granada try Tour Guru Granada. It leaves every day at 11am from The Fountain at Plaza Nueva and finishes two hours later by the local market and tapas bars in San Nicolas. The Sevilla Free Tour runs every Saturday at 10:30 am in Plaza Puerta. If you are looking for a tour in Pamplona, Free Tour San Fermín runs on 2, 3, 4, 5 July at 7pm.
Sweden
Explore Stockholm with Free Tour Stockholm which typically runs three different tours a day, and includes facts about the Stockholm Bloodbath, and which Nobel Prize is a fake. Departure times are published on the website.
Switzerland
Zurich Free Walking Tours runs a number of tours. The Downtown Zurich Tour meets at Paradeplatz in front of the UBS. Alternatively the Zurich West Tour meets at Helvetiaplatz, in front of the statue. See the website schedule for times. The company also has tours in Lucerne.
Ukraine
Explore the atmosphere of the Old and Modern Odessa with Free Tours Odessa. Join their walking tours at 12pm and 4pm near the symbol of Odessa – Duke Monument.
United Kingdom
Bath Guides meet outside the Pump Rooms in the Bath Abbey Churchyard. Check the website for departure times as this varies throughout the year. If you want an insider's tour of London try New London Tours or the Alternative London Free Tour.
In Scotland, New Edinburgh Tours runs twice daily at 11am and 2pm. Meet them in front of Starbucks Coffee on High Street.
United States
Choose from four walking tours in New Orleans with Free Walking Tours of New Orleans which includes a tour of the French Quarter and the Garden District Tour. Similarly the New Orleans Fun Free Walking Tours offers a range of tours.
In New York, Sandemans runs a free daily two-hour tour that meets at 11am in front of the Museum of the American Indian near Battery Park. Book online to ensure your place.
Alternatively, try NY By Foot which offers tours which it describes as part food, part sightseeing. There are also bus and bike tours on offer and the company runs tours in Washington called DC By Foot, as well as in Philadelphia, London, New Orleans, Charleston, Boston, Chicago, Paris, Canada and Berlin.
Get shown around San Francisco by San Francisco City Guides. The company has a number of tours running each day and during the month of May there are tours to lesser known neighbourhoods like the Excelsior, Glen Park or Visitacion Valley.