Top 10 family holiday destinations
By Amanda Statham, Editor
If you are looking for holiday ideas, here are the top 10 destinations for UK families. These are the most popular places with our readers, along with my own personal recommendations, the places I've enjoyed visiting with my own kids. For more details, including prices and dates, follow the links below.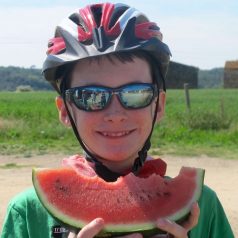 1. Spain
No surprises to see Spain in the top spot – sandy beaches, almost guaranteed sunshine and low-cost flights from the UK make it a no-brainer for families in search of a fun, great value, no-hassle break. What's less obvious, however, is just how diverse Spain's family holiday options are.
Galicia in the north-west corner of not only has golden-sand beaches but also boasts the spectacular mountains, pretty fishing villages and superb cuisine.
In Southern Spain, Catalonia has an equally enticing blend of mountains and coast – from the lofty Pyrenees to sun-drenched beaches along the Med. These family villas all have swimming pools and are just a short drive from Girona or Barcelona. Also consider renting a villa in the elegant beach resort of Sitges near Barcelona.
There are also family walking holidays on the Catalan coast, following easy trails between sandy beaches and staying each night in a hotel with a pool. Or try one of these self-guided family cycling holidays. The most popular destinations are Mallorca and the Costa Brava.
The Balearic and Canary Islands, of course, are firm family favourites, whether you're interested in a private villa on Mallorca or a luxury hotel on Lanzarote or Tenerife.
See more detail on family holidays in Spain.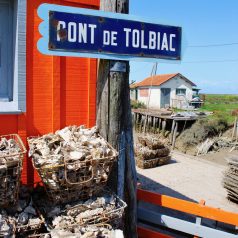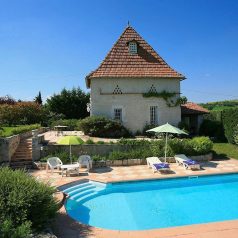 2. France
Like Spain, France has almost endless holiday possibilities – it's quick and cheap to reach and you'll find plenty of good-value family accommodation, such as this holiday village in the Loire Valley.
Renting a villa with private pool is one of the most popular options for one, two or more families. Vintage Travel has a good-value selection of properties in South West France and Provence.
You can even rent your own chateau in the Dordogne. In the Loire Valley, Chateau Gombardy sleeps up to 16 and has a separate coach house, great for teenagers.
If you love the French countryside, i-escape has some wonderful family hideaways in rural France including a gorgeous hilltop B&B overlooking the Cévennes National Park and a  collection of houses with shared pool, tennis courts, spa and restaurant in the Languedoc.
You could explore one of the many beautiful rivers and canals in France on a boating holiday with Nicols.
Find out more about family holidays in France.
3. Italy
You will have no problem getting kids to adapt to Italy's local cuisine of pizza, pasta and gelato, while accommodation covers the entire family-friendly spectrum, from campsites and holiday villages to beach resorts and self-catering villas.
The beautiful countryside of regions like Tuscany and Umbria are perfect for a relaxed break in a family villa with a pool, perhaps with an occasional day out visiting a hilltop town.
For somewhere a little off the beaten track, I recommend Puglia with its unspoiled beaches and islands, quirky range of monuments (from Neolithic tombs to Gothic cathedrals) and bustling fishing villages.
And don't forget Sardinia. A beautiful island with a rugged, herb-scented interior and a coastline riddled with coves and sandy beaches, it has an excellent range of family-friendly hotels including the outstanding Chia Laguna Resort.
4. UK and Ireland
It goes without saying that Britain and Ireland are great family holiday destinations – whatever the weather. Kids can have just as much fun delving in rock pools on a windy beach in Pembrokeshire during October half term as they can surfing on one during the height of summer.
Many families choose to rent a holiday cottage. I recommend Classic Cottages for properties in Cornwall, Helpful Holidays for Devon, Holiday Cottages for working farm holidays in the UK, Rural Retreats for dog-friendly cottages and Sykes Cottages for rentals in the Lake District. In Wales, see these cottages in the Brecon Beacons.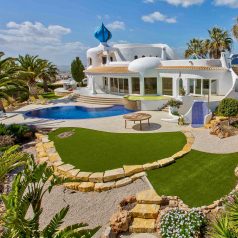 5. Portugal
Few families look further than the Algarve when it comes to holidaying in Portugal, and who can blame them? Not only is it largely sheltered from cool Atlantic winds and ocean currents, but its coastline is notched with a glorious succession of sandy coves and beaches. Check out this chic rural hotel and this friendly eco retreat from i-escape.
Abercrombie & Kent has some luxury villas in the Algarve each with its own private pool, while Vintage Travel has some outstanding properties to rent in the Costa Verde & Minho regions in the north of Portugal, which is more authentic and less touristy.
You can enjoy a family tennis holiday at the Annabel Croft Academy at the five-star Pine Cliffs Resort in the Algarve, or take the kids surfing on the unspoiled Alentejo coast.
Also in the Alentejo, you can rent a motor cruiser on the beautiful Grande Lago. And these funky apartments in Lisbon are perfect for a family city break.
6. Greece
Greece remains a popular family holiday destination year after year. The people are welcoming, the sea is warm, the sunshine is pretty much guaranteed and the accommodation and food won't upset the contents of your wallet or your children's stomachs.
If you want a luxury family-friendly hotel, take a look at MarBella Corfu. The facilities and child care are outstanding.
The other super-gorgeous resort we recommend is Sani Resort in the unspoilt region of Halkidiki. It is set in 1,000 acres of ecological reserve, with luxury hotels, a gently-shelving beach, a yacht marina, outstanding childcare and endless activities for kids.
Villas are a popular choice for families heading to Greece. Check out this picture-perfect portfolio of properties on Corfu, Paxos and Kefalonia. If you want to add childcare in the mix, Simpson Travel has bespoke crèche and kids' activities at some of its lovely boutique hotels and small villa complexes in Lefkada, Crete and Corfu.
Find the best time of year to visit and which Greek islands are hottest.
7. Turkey
There are plenty of family resorts and enticing beaches along Turkey's 5,000-mile coastline. On the Aegean Coast, ancient ruins like Ephesus are some of the finest in the Mediterranean; the unspoilt Turquoise Coast is backed by pine-covered mountains and offers a wide range of activities, while the Mediterranean Coast has long sandy bays and warm, sheltered sea. Simpson Travel has some gorgeous family-friendly villas focussed around the lovely resort of Kalkan.
Mark Warner has opened a superb new club, Phokaia Beach Resort, near the charming harbour town of Foça where you'll find watersports, tennis and childcare on tap.
Exploring the beautiful coastline of Turkey on a traditional sailing gulet, venturing ashore to visit an archaeological site or flopping overboard to snorkel in a hidden cove, is perfect for families in search of a relaxed week or two on a sailing holiday with a cultural twist.
8. The Caribbean
There's a superb choice of family accommodation in the Caribbean and several islands, like Barbados, Jamaica, the Cayman Islands and St Lucia, have non-stop flights from the UK. Beaches Resorts  is the best option if you want all-inclusive facilities, sports, childcare and entertainment. Also check out these ideas from Turquoise Holidays and, for families with younger children, Tots Too.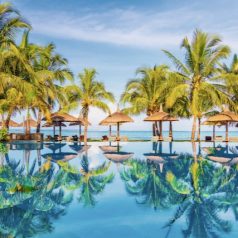 9. Indian Ocean
The beaches of the Indian Ocean islands are some of the most idyllic and desirable in the world, and they come with a glittering array of family resorts and hotels. Try Beachcomber Hotels for Mauritius, and Turquoise Holidays for the Maldives.
Beach bliss aside, these islands offer plenty in the way of gentle activities, from forest ambles to island hopping. And, if you have older kids with adventure on their minds, why not go lemur spotting in Madagascar?

10. USA
It's hard to beat a holiday in Florida for sheer heart-pumping family fun. For theme park thrills, stay in Orlando where you can choose from a hotel or a house with private pool. With teenagers on board, you could opt for a family fly-drive holiday and combine Orlando with Miami, the Keys, the Everglades and the Gulf Coast.
North America's Great Outdoors is just the place for an unforgettable family adventure. Head out to the Wild West where kids of all ages will love these ranch holidays. There are options for beginners and experienced riders, and a range of places to stay from luxury resorts to small working ranches.
Last updated: 13 May 2022