Toddler friendly holidays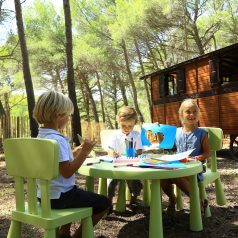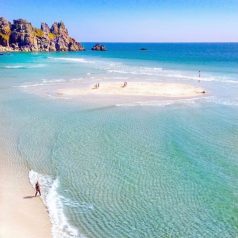 * The best holiday destinations and deals for pre-school children
* How to organise your holiday and when to go
By Amanda Statham, Editor
Looking for toddler-friendly holidays? Here's some great advice on when and where to go, and how to organise your trip. Plus, I recommend the best companies that will ensure you have a fun and stress-free break.
Is it a good idea to go on holiday with a toddler?
Toddlers love their new-found mobility and freedom. They are, quite simply, unstoppable. Why venture outside your safety zone, to a world without stair gates and window catches?
There are actually plenty of reasons why this is a great time to travel. For starters, you can go outside the busy, more expensive school holidays – and still enjoy great beach weather in short-haul destinations. In fact, the Mediterranean in high summer can be a bit too hot for toddlers – you're better off travelling in the "shoulder season" months of May, June, September or October.
Another good reason to holiday with a toddler is that children under two receive heavy discounts on airfares. Typically, children up to the age of two pay 10% of the full fare, but have to sit on an adult's lap. Above two, and they'll need their own seat and be entitled to a child fare – usually nearer 75% of the adult fare.
Quick links
What type of holiday – UK holidays – Short haul – Long haul
What type of holiday should you take?
If your priority is to keep things simple, maintain meal routines and venture only as far as the pool or beach, then self-catering may be the way to go. Holiday parks provide flexibility and independence with the added bonus of supervised clubs for kids, giving you some well-deserved time off. I recommend Siblu, which has a wide choice of locations throughout France.
If you want the comforts of an all-inclusive resort, check out Club Med which has 46 resorts around the world that cater specifically to families. Its club, Petit Club Med caters for 2- and 3-year-olds. Check out the latest offers.
A villa holiday can be equally relaxing – just be sure to pick a property with a fenced-off pool and lockable doors leading to balconies. Check out our recommendations in Catalunya, Northern Spain and the Greek island of Kefalonia (which is a great choice for families with its direct flights and gently-shelving sandy beaches).
Simpson Travel has come up with a wonderful solution. You can stay at one of its villas and hotels in the Greek Islands and Mallorca and take advantage of its bespoke crèche staffed by qualified English-speaking nannies, catering to children aged 6 months up to 3 years. See details of the company's Hatchlings Crèche.
Italy has some wonderful family villas and cottages, whether you opt for the handsome rolling countryside of Tuscany or Umbria, or the stunning southern beaches of Campania and Puglia in the south.
In Sicily, you could stay at one of these idyllic rural hideaways. This hand-picked collection includes a charming agriturismo near Modica and a working olive farm near Agrigento. Think home-cooked meals and free tractor rides!
If you prefer a hotel, try this selection in Puglia, including the award-winning Borgo Egnazia. In Sicily, the Verdura Golf & Spa Resort is also very well equipped for toddlers with everything from non-slip bath mats to hooded towels. Children are worshipped in Italy, of course, and the food goes down pretty well too!
With their newly-discovered capacity to get-up-and-go, toddlers are usually game for an adventurous holiday. Take a look at these charming walking holidays in the Italian Dolomites and Catalonia .
Other toddler-friendly holidays for adventurous families include taking a malaria free safari in South Africa. This two-week self-drive family safari holiday is the perfect mix of wildlife encounters, city sightseeing and outdoor activities.
Or take to the ocean waves. On all its family ships, P&O Cruises offers an in-cabin baby listening service plus a night nursery for children aged six months to five years, open every day from 6pm until 2am. Best ships for families include the Ventura and Azura, while Marella Cruises offers tremendous value.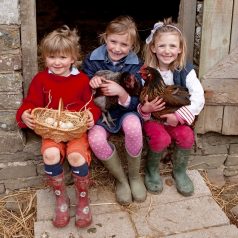 Holidays for toddlers in the UK
A cottage holiday is a great option for children under two. It's good value and you can relax in glorious countryside, or close to a beach. I recommend these selections of properties in Cornwall, Devon, the Isle of Wight, the Brecon Beacons, the Cotswolds, Northumberland, Norfolk and the Lake District. If you want to bring the family pet, see this selection of more than 200 dog-friendly cottages.
For child-friendly hotels and quirky self-catering accommodation, check out i-escape. For example, Bude Hideaways in Cornwall offers stylish barn conversions in an idyllic rural setting, "all tractors, sheep and winding grassy lanes".
Camping works well with young children, whether you are sleeping in a tent or renting somewhere more substantial. See our selection of the best family camping holidays.
If you want some creature comforts you could opt for a hotel that caters specifically to young children. Check out the excellent Sands Resort Hotel on the north coast of Cornwall. Find more holidays in Cornwall.
What toddler could fail to love The Merton Hotel in Jersey? One of the UK's most family-friendly hotels, it boasts a weather-proof Aquadome complete with pools, slides and fountains, plus child-friendly evening entertainment, spacious family suites, serviced apartments and four restaurants.
A farm holiday is also an excellent choice for toddlers. Try this holiday on a working farm where youngsters can bottle-feed lambs and help collect the eggs. You'll find locations in Devon, Cornwall, Dorset and Somerset.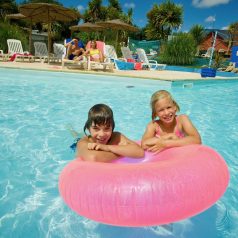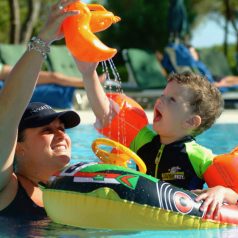 Short-haul holidays for toddlers
If you're venturing across the Channel you need to decide whether to fly or drive. This is very much a personal decision and depends on where you live, how far you have to travel and how your child copes with long car journeys.
Again, with toddlers, self-catering is a great option. Once you cross the Channel, it's not "cottages" but villas, gites, holiday villages and apartments. Whichever you choose, you are getting good value, freedom and total control over mealtimes and bedtimes.
Looking for inspiration? Check out this budget collection of family hideaways in rural France. They include an idyllic guest house near the hilltop castles of Carcassonne, and rental houses on a working domaine in the Languedoc with tennis courts, infinity pool, spa and restaurant.
If you want childcare – and a well-earned rest for mum and dad – then go for a hotel with a great kids club. I recommend Mark Warner's Phokaia Beach Resort in Turkey.
Cyprus has a long season, making it a popular choice in spring and autumn (arguably a bit too hot in summer). This collection of places to stay includes a lovely all-suite beach resort that is great for tots. See our pick of the best kids clubs for toddlers at holiday resorts.
If you enjoy your independence and don't want to stay in a resort, how about renting a boat to cruise the rivers and canals of France, from Brittany to Aquitaine. The motor boats, which are suitable for young children, sleep from three up to 12 people and potter along at a sedate pace. No training is required. Find out more.
The Italian island of Sardinia also works well in the spring and autumn months: check out these family-friendly hotels. My top pick is the Chia Laguna Resort which has a kids club for toddlers and even its own own Bimbi Restaurant for children.
In Greece, the IKOS Olivia is an upmarket all-inclusive hotel with superb facilities and sensible prices. It has a creche that takes children from four months to four years, along with clubs for older kids. The MarBella Corfu is another luxury hotel that focusses on families. Its creche is run by the renowned Worldwide Kids group and caters to ages 4 months to 3 years.
If you're travelling in the winter months you'll need to go a little further to get some guaranteed sunshine. We recommend The Ritz-Carlton, Abama in Tenerife, and Lanzarote, both within about 4 hours flying time of the UK.
Or embrace all things wintry on one of these family holidays in the snow in Austria or Norway with lots of fun sledging, tobogganing and snowball fights. Each is based in a cosy hotel with heated indoor pool.
Long haul toddler holidays
The Caribbean is a great long-haul option, particularly in winter when humidity is low and temperatures are steady at around 30ºC. Direct flights from across the UK make the journey surprisingly practical, particularly if your child can sleep through the return (overnight) flight.
Where to go? It's more about picking the right hotel, and an island with direct flights. Beaches Resorts are absolutely unbeatable for offer for child-friendly facilities, kids clubs and entertainment. Tots especially enjoy meeting characters from  Sesame Street.
For outright luxury, head to Rosewood Little Dix Bay in the British Virgin Islands.
Mauritius is a little further but it's more or less directly south from the UK so jet lag isn't a problem. If your toddler sleeps on the flight, getting there should be a breeze. The island has some outstanding hotels with wonderful childcare. Try Beachcomber's all-inclusive family hotels in Mauritius (see the latest special offers).
You can even enjoy the Maldives with a toddler in tow. The NIYAMA Private Island has supervised care for children aged 12 months and over with lots of fun activities. The Constance Halaveli has a two-storey beach villa with its own pool.
When are children old enough to enjoy the theme parks of Florida? Most of the parks cater to children of all ages and Walt Disney World Resort is particularly popular with toddlers. Stay in Orlando where you can choose from a great selection of hotels or rent a house with private pool.
For more ideas please visit 101 Family Holidays (you can select "toddlers" on the homepage). See our expert tips on flying with young children. You may also like to see our recommended holiday ideas for baby.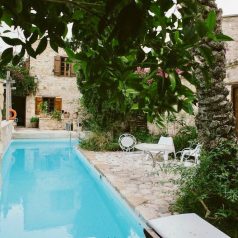 Q. Where can we find a holiday with our toddler next summer that is not a busy packaged resort?
"We are trying to organise a summer holiday with our son who will be 15 months old. We are looking at Europe but our idea of hell is a "family resort" as advertised by Tui, First Choice, etc. We want a nice hotel with a pool that is child friendly without being dominated by children. We want to relax but also explore as we prefer not to eat in the hotel. Our budget will be £3,000-£4,000."
A. Our recommendations for toddler friendly holidays include Corsica, Cyprus, Brittany, South of France and Halkidiki.
Our editors recommend the following holidays with toddlers:
Corsica – under two hours' flight and a great choice of family-run hotels. Corsican Places has a tremendous choice and really know their stuff.
Halkidiki – Sani Resort. A choice of superb toddler-friendly hotels within the one resort. Very high quality, excellent child facilities, and it's not dominated by Brits. Find out more about Sani Resort.
Cyprus – the Almyra in Paphos is very family-friendly, walking distance of seafront restaurants and offers a BabyGoLightly pre-order service for baby/toddler prerequisites. Book with i-escape.
It goes without saying that you will find the prices significantly lower in the shoulder seasons of May/June and September/October when compared with the summer school holidays. Even travelling in the first week of July, before the school holidays start, will make a difference.
Last updated: 7 April 2022
* Did you know you can save up to 40% on holiday prices? See all the latest deals.We publish new deals most weeks and you can get them delivered to your inbox by entering your email address below.