How to save money on your family holiday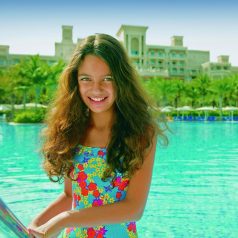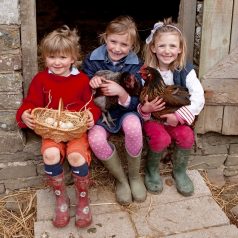 By Amanda Statham, Editor
Take your children for free
Sounds too good to be true? Free child places are available – even during peak school holiday periods – but you need to book early. Peak Retreats has plenty of special offers, including savings on second weeks and two weeks for the price of one.
Free flights are not so easy to come by. In fact, even with your infant (up to two years old) sitting on your lap, they are generally charged 10% of the adult fare – and that's with no hold or hand luggage allowance. Discounts for older children also vary, so be sure to double check with your airline before booking.
* Did you know you can save up to 40% on holiday prices? See our latest travel deals and enter your email address below to get updates every fortnight.
Choose carefully when to go
With pre-school children you can dodge high-season premiums and take them on holiday whenever you choose. Otherwise, try to travel as late in the school summer holidays as possible. You could save around 15% over peak-season prices by booking the last week in August and the first in September.
Alternatively, consider a holiday in October half-term week. Hot, sunny weather might not be guaranteed in the Mediterranean at this time, so think about Morocco instead. This eight-day family favourite is great value and includes the Essaouira coast, the Atlas Mountains and Marrakech.
Pick a good value destination
The Post Office Worldwide Holiday Costs Barometer monitors the price of eight tourist items in over 40 destinations worldwide, including dinner for two, drinks and suncream. Family holiday hotspots like Spain, Portugal and Turkey usually feature in the top 10 best value destinations, but there are also less obvious places, such as Bulgaria, Mexico or Sri Lanka.
For many families, however, a staycation is the best way to save money. Holiday in the UK and you'll immediately save money on travel costs – enough, perhaps, to splash out on a family hotel like Sands Resort in North Cornwall.
Remember the golden rule for booking a holiday: the later you book, the cheaper the holiday, but you may get limited choice.
Drive yourself
Self-drive holidays not only save you shelling out on family airfares, but they also offer flexibility and independence. If driving your own car abroad, taking an overnight ferry might well save on the cost of a hotel. With fractious youngsters in the back, it's a good idea to break long journeys by prebooking budget hotels – in France, Accor Hotels has good-value, if basic, family rooms.
Try to avoid expensive tolls on the continent by planning your route on slower, more scenic roads – Eurotunnel has a useful route planner with a 'congestion charge and toll free' option. Via Michelin also helps you to avoid toll roads while driving in Europe and provides a guide to how much money you'll spend on petrol. Remember it's cheaper to refuel at supermarkets rather than on motorways or autoroutes. Of course, you can always eliminate fuel bills altogether by booking a family cycling holiday with Inntravel.
Another handy planning tool for self drives, the NavFree app turns your smartphone into a sat-nav without relying on internet (and pricey data roaming charges).
Save by self-catering
Think big: renting a large villa or even a French chateau and sharing the cost with another family may well be cheaper than booking something smaller just for yourselves. The Big Domain specialises in properties that cater for up to 56 people, while Oliver's Travels has a dreamy selection of castle rentals in France.
Also check out cottage and villa agencies for larger properties to share. Helpful Holidays, for example, has around 60 properties sleeping 12 or more people, including spectacular houses in Devon's South Hams. Try Classic Cottages for more self-catering properties in the South West, or Sykes Cottages for lovely old farmhouses in the Lake District.
Look out for self-catering options that offer useful freebies. For example, there are free kids' clubs at the 15 French holiday villages operated by Siblu Villages and a generous welcome pack of groceries on arrival at your Vintage Travel villa.
Don't forget to take basic provisions with you, like tea bags, washing powder and dishwasher tablets – all of which may be more expensive abroad.
Save at the airport
Prebook airport parking as far in advance as possible in order to avoid the eye-watering charges if you just turn up. Also make sure that your luggage is within airline size and weight restrictions – the last thing you want is a hefty excess charge. That also goes for additional fees when booking budget flights, such as airport check-in (do it online beforehand). For families, though, paying for seat selection might well be worth paying extra for in order to ensure you are all sitting next to each other.
If your flight doesn't have a free meal service included, it's much cheaper to take your own food on board rather than pay sky-high prices. While we're on the subject of avoiding shock charges, don't forget to remind your children to turn off mobile 3G and data roaming on their phones.
Save on essentials
Shop around online for the best value annual family insurance policy. Remember, too, to obtain European Health Insurance Cards – they let you get state healthcare at a reduced cost, or sometimes for free, within the EU. Every family member needs one and they are free to apply for online. Make sure you've got travel essentials, like adaptor plugs, before you reach the airport where prices are usually inflated. It's also worth getting foreign currency beforehand as exchange rates at airports are notoriously poor.
Save on days out
Before you go on holiday, check admission prices to big attractions, such as theme parks and water parks – it's nearly always cheaper to buy online in advance.
If you're planning a day out in the city, consider buying a family sightseeing pass that offers free travel on public transport, discounted entry to museums and other attractions as well as savings on eating out and shopping.
Save on eating out
In many destinations, menus are cheaper at lunchtime, so opt for a main meal then, and choose from the fixed-price menu or dish of the day. You'll often find that restaurants and cafés are much cheaper if you walk a short distance from big attractions.
Buying endless soft drinks can quickly drain your spending money, so take some squash with you (or buy it locally if you're flying) and make up drinks for the kids each day.
Last updated: 20 October 2020