Luxury family holidays: my pick of the best options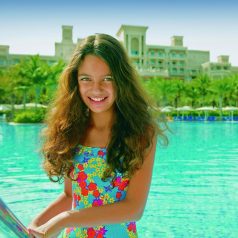 By Amanda Statham, Editor
What does a luxury family holiday mean to you? A five-star resort with sumptuous accommodation and a great kids club? How about a stylish villa with its own pool and tennis court? Or perhaps you see yourselves setting sail on a private yacht, with your own personal skipper and chef?
The fact is, luxury means different things to different people. If money was no object, I can think of one or two rather nice private islands in Fiji and the Seychelles that are brilliant at spoiling families rotten (for £40k+ a week).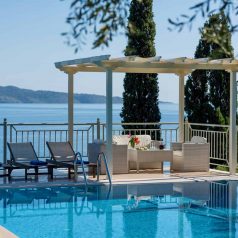 Luxury holiday homes for families
If four solid walls and a roof is your minimum requirement for a luxury family holiday, how about renting a French chateau? Olivers Travels has over 270 historic properties for rent right across France. They're a dream-come-true for any family with a girl of 'Disney Princess Obsession' age or boys in shining armour who like to shoot imaginary arrows on marauding hordes from turrets and parapets. Suitably imposing, the 17th century, 60-acre estate of Chateau de Bajac in Aquitaine has accommodation for up to 22 guests and comes with a not-so-medieval swimming pool and home cinema.
A French castle is a great option for sharing with other families, or perhaps splashing out on a special celebration with the extended family, but luxury holiday homes come in more modest sizes too.
CV Villas have some truly stunning family villas in the Mediterranean and beyond. Take a peek at Casa Cottimi – it's typical of the kind of property you can expect: full of character, fabulous location, amazing pool…
Oliver's Travels also has an excellent range of luxury family villas with pools, while Scott Dunn really goes to town with its collection of 13 family-friendly properties in Mallorca and the Algarve. Each one comes with an experienced chef, host and the services of a fully-qualified Scott Dunn nanny – providing you with perhaps the greatest luxury of all: time to relax.
The welcome pack at Classic Cottages' Glossop Farmhouse, a stroll from Porthcurno at the tip of Cornwall, might be less flashy (a bottle of wine and some local goodies), but the luxury of staying at this 12-bed property lies in its superb location – perfect for surfers, walkers and beach lovers. The family space and facilities are excellent – even your dog gets spoilt with its very own deluxe bed in the utility room.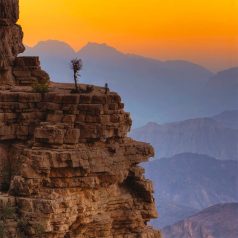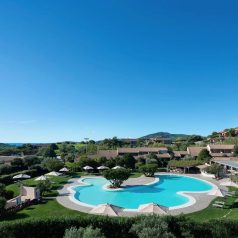 Luxury family resort holidays
Many families looking for a luxury holiday will focus on resorts. And who can blame them? There's a head-spinning array of luxury family resorts, whether you fancy an all-inclusive in the Caribbean, a watersport wonderland in the Med or a slither of paradise on an Indian Ocean island. Take it as granted that all of the following recommendations have stylish family accommodation (interconnecting rooms, suites or villas), fine dining (with babysitting services, children's meals etc), somewhere amazing to swim and plenty of extras – from spas to sports camps.
For children aged 4-12, Dubai's Atlantis, The Palm is highly rated – not surprising considering the mega-resort's eye-popping water park, Dolphin Bay and Lost Chambers Aquarium. Among the best all-round family hotels in Dubai is the One and Only Royal Mirage The Palace. It has a great location along with a first-class play centre, free programme for ages 4-11 years and a lovely pool with kids' section.
If you want some adventure and culture, opt instead for the Sultanate of Oman which has the same superb winter climate as Dubai but deserts, giant sand dunes, historic forts, mountains and pristine beaches. Stay at the spectacular Six Senses Zighy Bay.
Tots Too has a handpicked portfolio of family-friendly resorts, including the Princesa Yaiza on Lanzarote.
Another year-round favourite with families, the Abama Golf & Spa Resort on Tenerife not only has an 18-hole golf course, a beach of imported white sand and a Michelin-starred chef, but also one of the best kids' clubs around.
Other top picks in Europe include Sardinia's Forte Village where you can choose from no fewer than eight hotels and enjoy a vast range of sports and leisure facilities. On the same island, the Chia Laguna Resort has a choice of four hotels – four and five stars – and a dazzling array of activities and experiences for kids of all ages. It's very popular with Italian families.
If you have your sights set on something further afield, take a look at Beachcomber's all-inclusive family hotels in Mauritius and the more contemporary-styled Lux* resorts. Direct overnight flights and only a three-hour time difference make it an ideal introduction to long-haul holidays for kids.
Luxury activity and adventure holidays
If you want to hit the slopes without tears, check out Scott Dunn's fabulous range of luxury ski holidays with the option of private nannies and an exciting Pioneers programme is for ages eight and over.
Japan will blow your children's minds. Try this luxury family holiday which includes high-tech Tokyo, ancient Kyoto, a stay in a traditional Ryokan inn and trips to Miyajima island, Tokyo Disney and Hikone Samurai Castle. See more family holidays in Japan.
Cox & Kings has a fabulous family adventure holiday in Borneo that features orang utans, cycling around a mud volcano, a cookery class and a 250m-long zip wire ride.
Luxury camping holidays for families
If you want luxury camping in the African bush, try Jaci's Safari Lodge in South Africa's malaria-free Madikwe Game Reserve. Combining canvas with thatch and stone, Jaci's family-friendly 'tents' have private balconies looking straight into a forest twitching with monkeys. Guides will take your own troop on forays in the bush, bug collecting, bark rubbing and learning to track animals. Find out more about malaria free safaris in South Africa.
Last updated: 9 December 2019