Family holidays in November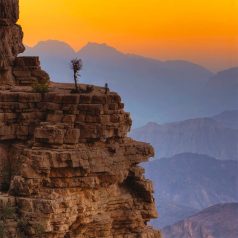 By Amanda Statham, Editor
Looking for family holidays in November? Here, you'll find recommendations for the best destinations and deals whether you have pre-school children or older kids.
As October turns to November, the weather in the Mediterranean gets more autumnal, and even if you travel a long way south – Crete or Cyprus, for example – you cannot be sure of getting long days of sunshine. Even so, the weather tends to be warm with sunny periods. Certainly a lot better than in the UK.
November tends to be a transitional month – so the beginning of November can be pleasant in Southern Europe, but the end of the month may be decidedly wintry. If you're travelling in the first week you may be lucky and get good weather. For more details, including temperatures and chances of sunshine, see where's hot in November.
Most tour operators run their summer season – and their charter flights – between May and October. That can mean that it's harder to find packages in November. However, many specialist family operators continue their programmes until the end of October half term week, whenever that falls.
If you have pre-school children, you are obviously not restricted to school holidays. You can travel at cheaper periods of the year, although you may find that fewer packages are being sold. In that case, you might be better off looking at booking flights and hotels separately.
It's a good time of year to visit Thailand, a great country for kids. Try this Southern Beach and Jungle Adventure, if you fancy elephant encounters, jungle treks and canoeing. Or head to Northern Thailand where you can meet hill tribes, go rafting on the Mae Taeng River and take a hot air balloon ride. See the latest offers.
If a luxury hotel is more your style, try the Almyra is a stylish family-friendly property in Cyprus.
You'll find endless sunshine in Oman along with desert dunes, historic forts, 4X4 adventures and pristine beaches. Children are well looked after at hotels such as the Shangri-La Al Bandar and the Al Bandar, but this is a particularly good destination for adventurous teenagers.
See our homepage for a selection of 101 family holiday ideas. Also see our tips for where is hot in Europe in November and more suggestions for November holiday ideas.
Last updated: 16 December 2021
* Did you know you can save up to 40% on holiday prices? See our latest travel deals and enter your email address below to get updates every fortnight.