Family holidays in March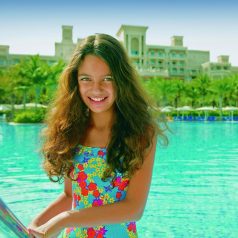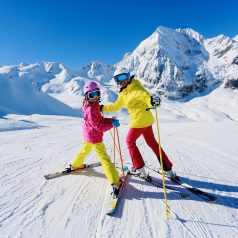 By Amanda Statham, Editor
When the average high temperature for a month is just 10ºC, no wonder you want to think about getting away from Britain.
While Easter Sunday is not going to be in March until 2024, some schools will be taking holidays in March before then. There are also those families who make the decision to take their children out of school during term time, perhaps to save money.
I'm a believer that parents can make well-reasoned decisions about this – it could be to spend time with relatives overseas, a family event such as a wedding or to take a trip that benefits your children's education.
Quick links
Short haul – Long haul – Ski – Cities
Short haul destinations
The Mediterranean is still a little chilly at this time of year but North Africa is warming up nicely. In Morocco, you can expect daily average highs in the 20s although the evenings will still be a little cold – do pack some warm clothes for when the sun goes down. Fleewinter has a range of Morocco family holidays that visit all of the country's highlights, such as the Atlas Mountains, the mystical city of Marrakech and the beaches of Essaouira. More adventurous families might like to explore the dunes of the Sahara.
If you want something hotter, then the Arabian Gulf has some great options. Dubai is renowned for its hotels and many of them are perfect for families, such as the Atlantis the Palm, with its aquarium and water park, and the One and Only Royal Mirage the Palace on Jumeriah Beach.
You can get some great deals on luxury hotels in neighbouring Abu Dhabi from around £500 with flights. See the latest deals.
Nearby Oman is often overshadowed by its neighbours but families love the hospitality and the chance to experience ancient castles, bustling souks and spectacular mountains. The Inspiring Travel Company has a great range of luxury family holidays to Oman which combine 5,000 year old history with modern day activities such as kayaking and snorkelling.
Long haul destinations
The Caribbean at this time of year is very pleasant too. You are outside the hurricane season and average high temperatures are a very agreeable 28ºC or so. Carlisle Bay on the white sand beaches of Antigua is a perfect luxury resort for families but see a full selection of Caribbean hotels from Turquoise Holidays and Tots Too.
South Africa is gorgeous at this time of the year with temperatures in the mid-20s. Many families baulk at the idea of a safari because of concerns about malaria. However, South Africa is a great spot to safari with the kids since you can go to areas where malaria isn't a problem, such as the country's Eastern Cape. You might also consider combining a safari with a trip along the country's spectacular Garden Route and a visit to stunning Cape Town.
Families looking for something really different in March might consider Indonesia, which is just coming into its own at that time. What could be more exciting than a trip to see the orang utans of Borneo?
The USA is one of those timeless destinations that you can visit year round. Just choose your state according to the month. California in March is mild, making this a good time to take a road trip along the iconic Route 1 between San Francisco and Los Angeles. If you and your children like horses, a ranch holiday will never be forgotten.
Skiing holidays
If it's the snow rather than the sun you like, then March can be a great time to go skiing. Earlier in the season, low temperatures can make a family ski trip off-putting. By March, you're much more likely to enjoy sunny lunches while still having enough snow to ski or board on.
Skiing can be expensive so it's worth checking out French Alps specialist Peak Retreats who offer a lot of smaller, cheaper resorts where things are just as exciting as the Méribels and Val d'Isères of this world. Try the traditional village feel of a resort like Les Carroz, ski over to a different country from La Rosiere or ski on a glacier in Tignes.
City breaks and UK
A city break in Europe is a great March option if you can't get away for a longer holiday. Stockholm is one of my family city break favourites thanks to the Vasa Museum and the Skansen open-air museum. The Hotel Victory, in the heart of Stockholm, is family-friendly and is a great base from which to explore.
There are plenty of cool cities just a plane hop away and taking a self-catering apartment is a great way to keep costs under control.
March is a nice month to spend time in the UK too, although perhaps not a beach holiday. A cottage break is a good option for a few days spent hiking, visiting museums or walks with the dog on empty beaches. Try these family-friendly cottages in Norfolk, some great hideaways in the Lake District or these more than 200 dog-friendly properties across the country.
For more ideas on where to go in March and details on where's hot in March.
Last updated: 15 February 2022
* Did you know you can save up to 40% on holiday prices? See our latest travel deals and enter your email address below to get updates every fortnight.