Family holidays with teens before GCSE exams
By Mark Frary
I often hear parents say they will not take holidays in the school year that their children take their GCSEs. Each to their own, of course, but sometimes a few days away from school books and revision can help to reinvigorate tired young minds. Also see our tips for the best holidays after GCSEs.
The UK: from English to Geography
A pilgrimage to Stratford-upon-Avon could be just the thing for English students. They can immerse themselves in all-things Shakespeare by paying a visit to his birthplace and make the trip to Anne Hathaway's Cottage. Better still, take in one of his plays performed by the Royal Shakespeare Company. Sykes Cottages has the perfect place to stay, what is believed to be the oldest place to stay in town, a 15th Century Grade II* listed cottage. Alternatively, you could hire a cottage for a few days in the Lake District and spend some time wandering lonely as a cloud, Wordsworth-style.
London has much to offer the GCSE student, from the settings of many of Charles Dickens novels to the world-class museums of South Kensington and art galleries throughout the capital. Stay in a boutique hotel or self-catering apartment in London to explore.
If you have a would-be geologist in the family, what better way to get them to tell their Jurassic from their Cambrian than a visit to the Dorset coastline, which often crops up in GCSE papers as a case study of erosional and depositional landforms. You could rent out a self-catering apartment in West Bay, made famous by TV's Broadchurch. It has views of East Beach, at the foot of the iconic sandstone cliff.
The fossils of the Jurassic Coast are just a short hop from these working farm cottages in Dorset while the Isle of Wight is justly famous for its prehistoric remains (and family attractions).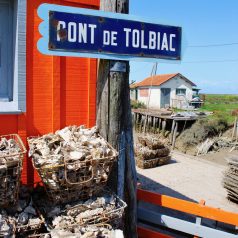 History, Geography and languages in Europe
Anyone with an interest in anthropology and social geography, the pre-historic caves and troglodyte villages in the Dordogne are fascinating. Stay here, and you are just a 30-minute drive away.
The stories of Pompeii and Herculaneum may well crop up in your child's history exam and what better way to learn about pyroclastic flows from Mount Vesuvius that destroyed these towns than going there in person. Vesuvius became a national park some 30 years ago and now the summit can be reached using a well-known tourist trail leading up to the mouth of the crater. Stay on the Amalfi Coast in a villa in Campania, close to Positano or Sorrento.
Knossos in Crete is the largest Bronze Age archaeological site on the island and it has been called Europe's oldest city. The region was settled as early as the Neolithic period and is a fascinating place to visit for anyone with an interest in history. Stay in a villa half an hour away.
If it's a last-minute refresher on their languages you are looking for, why not take a cycling trip in Spain.
Finally, if you are looking for inspiration for your food and nutrition GCSE, there is always Puglia, famous for its 'peasant' food. Whatever your kids are studying there is always somewhere that offers a little more than just a week by the beach.
On safari: Biology, conservation … and Physics
Future conservationists taking their GCSE in biology can really see this in action in South Africa with a safari in a malaria-free zone. At a private game reserve in the Waterberg region, you can track rhinos and go horse-riding alongside giraffes and zebra.
Just before the GCSEs kick in is also a good time to take a trip to Borneo to see the famous orang-utans.
You can visit Sri Lanka any time of year, and the compact size of the country means you pack in a huge amount into a couple of weeks, from wild elephants to tea plantations, plus spend time on a beach. Check out this Family Sri Lanka tour with Experience Travel Group.
Charles Darwin cracked the mysteries of Evolution on a trip around the Galapagos Islands and you can enjoy the pristine beauty of this remote archipelago while getting up very close to an array of creates from sea lions and dolphins to giant tortoises and rare penguins. See the most popular family tour.
Studious scientists of a different slant – with a penchant for astronomy or physics – will love a holiday to Iceland or Lapland to see the magical aurora borealis. This Philip Pullman-themed Northern Lights itinerary in remote Svalbard includes glacier caves, husky sledding and a stay at a wilderness camp.
Beaches for burned out students
Maybe you feel your teens don't need an education holiday – they just need to crash out on a beach for a week (or two) as an antidote to all that stress and revision timetables. In which case you should consider Mauritius with Beachcomber Tours, the Caribbean with Inspiring Travel Company and Maldives with Turquoise Holidays.
Club Med has some stunning all-inclusive resorts, with lots of sports, entertainment and activities to keep every member of the family as busy or as relaxed as they want. See its latest offers.
ITC (long- and short-haul options – they have ranching on the family site)
Last updated: 31 January 2022