The best family holidays in Italy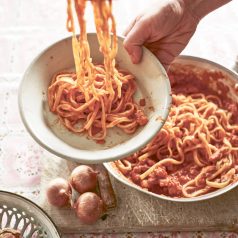 By Amanda Statham, Editor
There are so many reasons why it makes sense to take the family on holiday to Italy. As any parent will know, getting the kids to eat while away can be a huge challenge and make the difference between a successful trip and a nightmare. Yet with pasta and pizza being standard family fare at home, Italy is on to a winner.
It's not just the food. It may be a cliché but Italians love children. Then there is the country itself. Italy has it all – breathtaking landscapes, beautiful Mediterranean beaches, villas with gorgeous swimming pools, a rich history and activities from skiing to windsurfing.
Quick links
Villa rentals – The South – Sicily and Sardinia – Activity holidays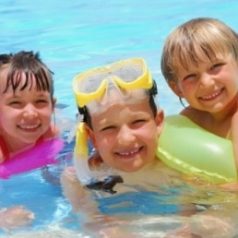 Family villa holidays in Italy
It's easy to stereotype the Italian villa but they come in an incredible range of sizes, shapes and former uses. There are the rural retreats of wealthy Florentines but also former olive farms, cosy cottages and even the former residences of dukes to choose from. Oliver's Travels has something for everyone, whether you are a family of just three or an extended family of 40 or more. The beautiful Italian Lakes in the north and Puglia and Umbria offer an incredible range of places to stay. Many of their villas come with Oliver's Extras, such as cookery classes, free ironing and more.
Of all Italy's regions, Tuscany can perhaps lay claim to being the most family-friendly and it is no surprise that it is a place that parents return to again and again for a chilled out holiday with amazing food, culture and rolling scenery. Vintage Travel has a stunning collection of villas, with from two to nine bedrooms, handy for Florence, Lucca and Siena and more rural Tuscany, all with a private pool.
Family holidays in the south of Italy
Italy's south is like a different country from the north, in large part due to the strength of the Mediterranean sun.
Puglia, Italy's heel, is renowned for its whitewashed hill towns and trulli, stone huts with conical roofs, and as a quieter alternative to the hectic highs of Tuscany. It also has some of the country's best food and wine, from simple cucina povera (poor kitchen) dishes to the excellent value wines of Salento.
Why not stay in one of the region's fabulous family hotels with Sardatur? The Borgo Egnazia has contemporary and family-friendly rooms, five restaurants and bars, indoor and outdoor pools, spa, 18-hole golf course and free kids club for ages 3-12.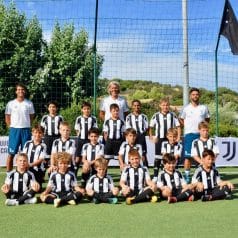 Family holidays in Sicily and Sardinia
Sicily and Sardinia, the Med's two largest islands, have much in common, from stunning sandy beaches and rugged interiors to incredible food and masses of culture. As island holidays go, these are right up there.
Sicily, the ball to Italy's boot, has much to offer families. There is the excitement of being in the shadow of Mt Etna and the opportunity to sail among the volcanic Aeolian Islands. Sicily is also hot on history – take the kids to the Villa Romana del Casale to see its spectacular mosaics.
This collection of rural hideaways in Sicily is wonderful – great value, a wonderful way to connect with nature and you'll be assured of a warm welcome. You could stay at a charming agriturismo, a villa in historic Cefalù or a working olive farm near Agrigento.
Verdura Golf & Spa Resort, part of the exclusive Rocco Forte collection, sits on two miles of glorious coastline with a huge range of motorised and non-motorised watersports and hotel facilities include a two-tier swimming pool, a tennis academy and Juventus Camp football academy.
The complimentary "Verdu" kids' club is open daily for children aged four to 12, whilst teenagers have their own activity programmes. Babies and toddlers are catered for with myriad special touches, from non-slip bath mats to hooded towels – even rubber ducks! Babysitting is also available (payable locally).
Sardinia isn't short of family hotels but arguably the perfect family retreat is the Forte Village, a private estate of 55 acres dotted with pine trees and exotic gardens. The resort, located on one of Sardinia's most amazing pristine white sand beaches, is sheltered by a range of rugged hills. The village has impressive sports and leisure facilities, including the Chelsea Football Academy, the Greenwood Rugby Academy and the Tennis Academy run by Thomas Enqvist. It also has an excellent spa, swimming pools, and a huge array of bars and restaurants (including a Gordon Ramsay).
The other serious option on Sardinia is the Chia Laguna Resort which is popular with Italian families in August. It offers an impressive range of activities and experiences along with kids clubs for toddlers up to teenagers. There's a choice of four hotels, nine restaurants, eight bars and five pools – plus a dedicated children's restaurant.
Family activity holidays in Italy
Italy stretches from the Alps and the Italian Lakes in the north to the Mediterranean in the south, with the Apennines forming the country's backbone. All of this makes Italy the perfect destination for adventure-seeking families.
If hiking is your thing, Sardinia has a large number of trails. Sardatur offers a range of holidays in Sardinia where you can combine access to hiking trails with a spot of luxury. See the latest special offers.
Last updated: 15 February 2022
* Did you know you can save up to 40% on holiday prices? See our latest travel deals and enter your email address below to get updates every fortnight.