Recommended travel company: Rainbow Tours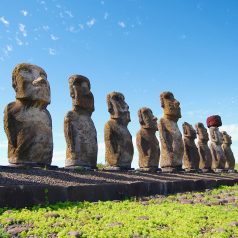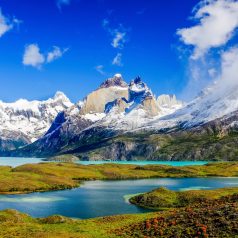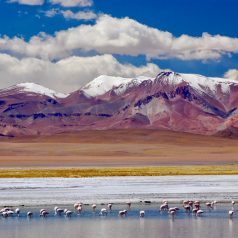 Rainbow Tours says
With breathtaking landscapes from tip to toe, Chile is a once-in-a-lifetime destination – arguably the most scenic in South America – offering a dazzling combination of outdoor adventure, gourmet relaxation and a rich heritage of arts and culture. It is a vast country – it would stretch from Norway to Tunisia – with excellent infrastructure.
Natural wonders
Non-stop flights
Winter destination
British Airways is operating non-stop flights from Heathrow to Santiago, Chile – there's really no excuse now.
We have created a wide range of private tours and can tailor-make any itinerary to suit your available time, budget and interests.
In the north, the Atacama Desert is one of the driest places on Earth, a breathtaking region of volcanic craters, black sand dunes and vast salt lakes. It's perfect for hiking, mountain biking, horse riding and star gazing.
Other must-sees include the cosmopolitan capital of Santiago and its vineyards and Valparaiso and Vina del Mar.
In the south, you'll see alpine vistas and azure waters in the Lake District and the Torres del Paine National Park in Patagonia, with its icebergs and glacial fjords. It's magical.
Easter Island is one of the most remote places on earth and is a Chilean territory with a Polynesian culture – we view it as the icing on Chile's cake.
Chile is a year-round destination. October to April are the best months (April to September if you're heading to the northern region).
Highlights of Chile is our most popular private tour, taking in Santiago, the Atacama Desert, the Chilean Lake District and Torres del Paine National Park over 12 nights.
For the best of the best in Chilean hospitality and experiences, Chile in Luxury ticks every box whilst this private holiday also includes three nights on Easter Island.
Our holiday in Chilean and Argentinian Patagonia is truly spectacular, with time in Buenos Aires too.
Check our full range of holiday ideas in Chile.
Note: All the travel companies featured on this site are personally recommended by our editors. Companies pay us a flat annual fee, which funds the upkeep of our site, so we can keep it current and reliable. See more about how we work.
Copyright © 2022, 101 Holidays Ltd