Cheapest long haul destinations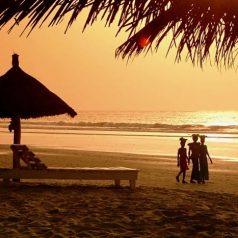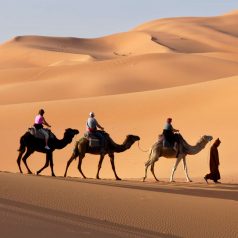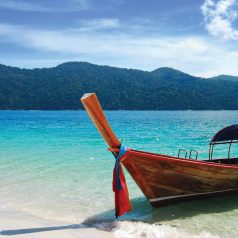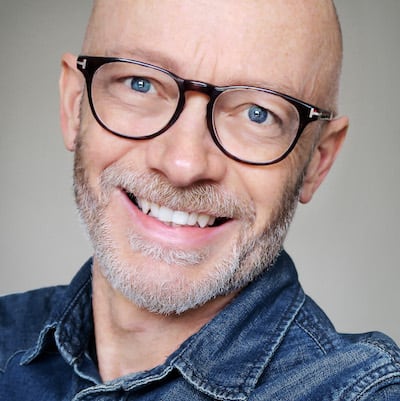 By Mark Hodson, Sunday Times Travel Writer
If you're looking for a reviving dose of winter sun, or you just want to escape the UK to somewhere exotic, you may be asking: what are the cheapest long haul destinations?
The answer to this question depends on several different factors: airfares, accommodation costs and on-the-ground living expenses. For example, you might find a cheap flight to Dubai, only to discover that the cost of a hotel and meals makes the whole package very pricy. On the other hand, a long flight to Bali might be more expensive, but the additional costs work out much lower.
What is a long haul destination?
As a general rule, long haul is defined as 6 hours flying time or more. That means that Dubai (7 hours) is long haul, but Cairo (5 hours) isn't, nor is Moscow (4 hours 30 mins). As a general rule, short haul includes anywhere in Europe plus a few other holiday destinations such as the Canary Islands (4 hours 30 mins) and Morocco (3 hours hours).
Typically, you'll get more leg room, more comfortable seating and better catering on a long-haul flight. You won't have to buy sandwiches from a trolley, as you do on most short-haul airlines.
Charter flights to long haul destinations
In many cases the cheapest long haul holidays are packages with charter flights. One of the best examples is The Gambia on the West coast of Africa. This is a great-value winter sun destination just 6 hours flying time from the UK with no jet lag. The best months to visit are November to June – in January you can expect temperatures of 32°C with up to 10 hours of daily sunshine.
The cost is kept right down because the tour operator – The Gambia Experience – operates its own direct charter flights, year round from Gatwick and from Manchester during the winter months. Flight-only prices start at just £299 return, but the packages make more sense. See more information and the latest special offers.
There are direct charter flights to Goa during the winter season from Gatwick and Manchester and great deals at hotels such as the Chalston Beach Resort and the Santana Beach Resort.
Long-haul charter flights are becoming harder to find. Tui, for example, used to operate charters to Thailand and the Caribbean, but tour operators are increasingly using scheduled services. Government duty on long-haul flights has also made it harder for operators to offer genuinely low fares. However, there are still bargains to be had…
Cheapest long haul flights
As a rule, it is the routes with most competition and the lowest airport costs that are least expensive. Airlines such as BA and Virgin Atlantic regularly launch sales.
However, it's often cheaper to buy a flights-and-hotel package from a tour operator. Some companies offer great value on long-haul holidays, sometimes with saving of up to 40% or even 50% on late deals. You can find these by subscribing to our free weekly deals newsletter.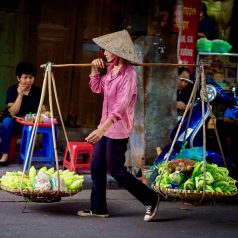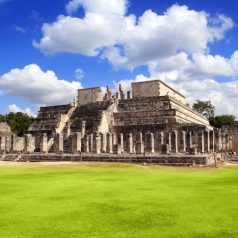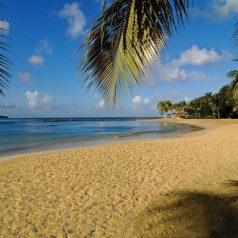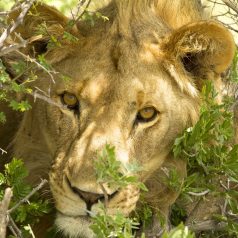 What about the other costs?
Before you book a "cheap" long haul package, you should think hard about living expenses on the ground. Obviously, the best way to control prices is to book an all-inclusive holiday that will take care of all your meals and drinks. However, many deals are room only, or will include only breakfast.
Now local living costs play a huge part, and the recent strength of the Pound (summer 2014) means that your holiday spending money will go a bit further. Destinations such as Thailand, Vietnam and South Africa are tremendous value, due to a combination of low cost of living and currency weakness in those countries. India and Sri Lanka are very cheap, both with superb food. In fact, most of Asia is great value for eating out.
The Indian Ocean can be an exception. You may find a great deal to the Maldives but if lunch and dinner are not included, this could add a hefty bill to your holiday. Remember: there are no "local" restaurants in the Maldives, so you will always be dining in the hotel restaurant. And because all food needs to be imported, nothing is cheap. The way around that is to book an all inclusive holiday to the Maldives.
If you're considering an all-inclusive holiday, I strongly urge you to read my guide first.
The cheapest long haul destinations
The Post Office runs regular surveys to find the cheapest long-haul destinations by comparing a "basket" of holiday goods including an evening meal at a local restaurant, a can of Coke, a bottle of lager and so on. It's not an exact science but it's a useful indication. It surveyed 34 destinations and found the cheapest to be Bali, followed by Cape Town in South Africa and Sri Lanka. The most expensive destination was Dubai, where costs had risen sharply in recent months.
The survey showed a wide range of costs, which means the impact to your holiday spending will be quite strong. The same basket of goods that cost £40 in Bali, £47 in Cape Town and £50 in Sri Lanka cost as much as £133 in Auckland and £161 in Dubai. Surprisingly, Singapore was as high as £155, perhaps because the researchers had failed to find the delicious local street markets.
Other destinations that worked out very cheap included the Gambia (£51.33) and Phuket (£54.90) in Thailand.
There are interesting anomalies. Japan is widely considered an expensive destination. It's true that hotels are costly, but eating out is a great bargain, as many locals eat in restaurants three times a day. Quality is superb. The survey found the basket of goods cost just £66 in Tokyo, down 33% on the previous year. Prices in Mauritius (£72) and Tobago (£72) were also good value and down on 2013.
See the best long-haul honeymoons flying from Manchester airport.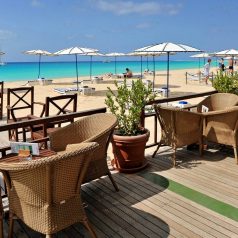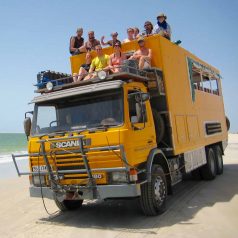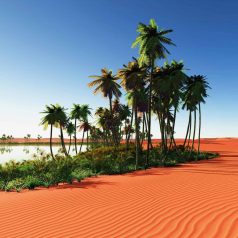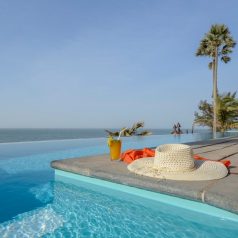 Last updated: 2 March 2020
* Did you know you can save up to 40% on holiday prices? See our latest travel deals and enter your email address below to get updates every fortnight.