Cheap holidays in August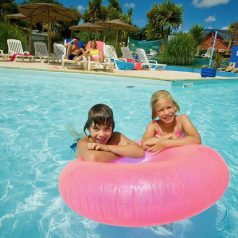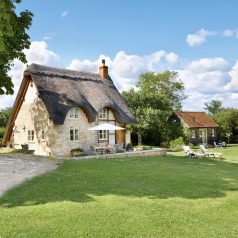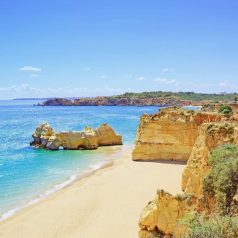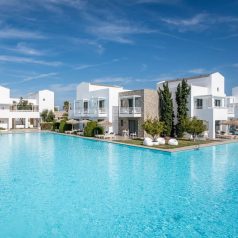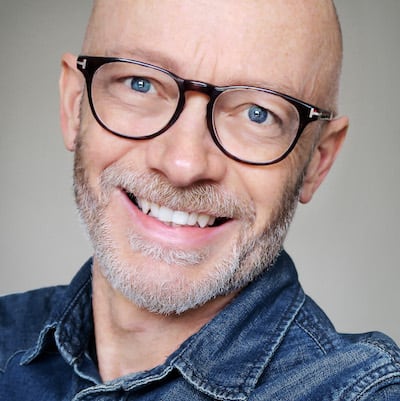 By Mark Hodson, Sunday Times Travel Writer
Finding cheap holidays in August isn't easy – obviously it's the high season – but there are tricks you can use, and some destinations that offer tremendous value.
Flights are in high demand in August so it's a great idea to book them as soon as they become available, even before you've found somewhere to stay. That is usually 12 months before the date of your returning flight.
If you've missed the boat on that one, don't worry. You may still be able to get a good deal on a flight-inclusive holiday, or you could holiday in the UK. Without the cost of flights, you can afford to spend more on accommodation, meals out and entertainment for the family.
You can get a ferry to France, Spain, Ireland or Jersey, or put your car on Le Shuttle and go through the Eurotunnel to France. None of these options are cheap in August, but they usually work out less expensive than flying. You can use Eurostar services from St Pancras via Paris, Lille or Brussels, to reach destinations across Europe.
Note: all the travel companies featured on this website are personally recommended by our editors.
* Did you know you can save up to 40% on holiday prices? See our latest travel deals and enter your email address below to get updates every fortnight.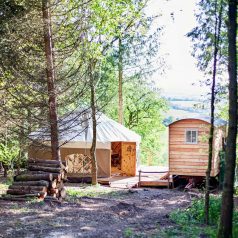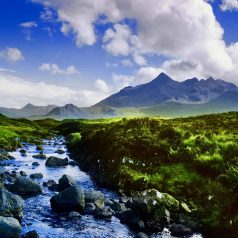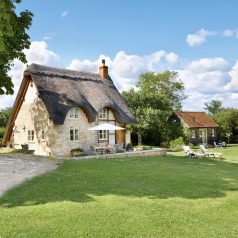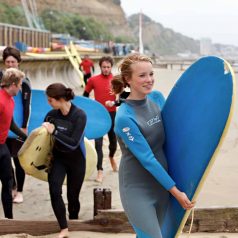 Cheap holidays in August in the UK
There are some great places in the UK where you can grab a cheap holiday, even in August. In the West Country, you could rent a charming cottage in Cornwall or a log cabin. In Devon you can stay on a working farm in a cottage or barn conversion.
Dorset's Jurassic Coast is beautiful, as you'll know if you've seen Broadchurch on ITV, which was filmed in West Bay. Check out these lovely holiday cottages and shepherd's huts.
You can rent a holiday cottage in the Lake District and explore some of the UK's most beautiful countryside, whether you want to scale peaks or take relaxing boat trips across the lakes. Alternatively, rent a cottage in the Yorkshire Dales or Scotland.
And if you're desperate to pack your pooch, see this collection of dog-friendly cottages around the UK, each with great walks on the doorstep.
Find more UK holiday ideas, and see our sister site, 101 Short Breaks for more ideas.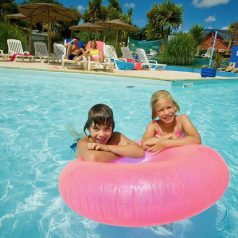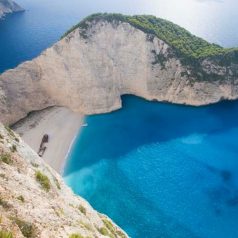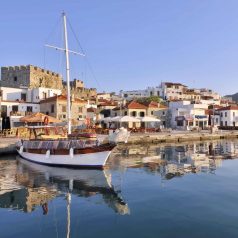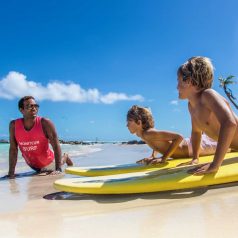 August cheap holidays in Europe
Get a ferry across the Channel and you're just a short drive from some beautiful French countryside. Try a holiday parc close to the beach where you'll find mobile homes, lodges and apartments plus lots of activities and facilities for kids of all ages.
In Spain we've found some great deals on villas in Catalonia – it's just about possible to get there by road, if flights are too expensive. If you love islands, but don't want to pay Greek prices, head to Croatia. In neighbouring Montenegro you'll find a charming coastline overlooked by mountains with historic old towns and shingle beaches and lots of charming places to stay. Find more money-saving holidays outside the Eurozone.
A great way to save money is to head for the mountains where the climate in August is excellent. You can swim in the lakes and the weather is sunny and warm, not stifling. Even so, this is not high season, so prices are sensible. Try the Italian Lakes or – particularly good value – the French Alps.
If you're travelling alone, check out our sister site 101 Singles Holidays, which is packed with ideas in the UK and overseas, whether you want to meet likeminded people, lie on a beach, join a tour or activity holiday, take a cruise or sign up for a life-changing course. It's not just for singles: you could leave behind your partner or spouse and take a solo adventure. Find out more.
Need more inspiration? Find more holidays in August and see our selection of family holidays. Or go a bit earlier on a cheap holiday in July.
When is the August Bank Holiday?
In 2022, the August Bank Holiday falls on Monday 29 August.
Last updated: 19 October 2021