Cheap holidays for over-50s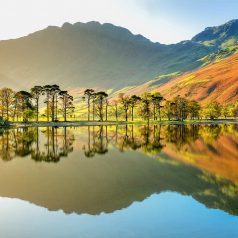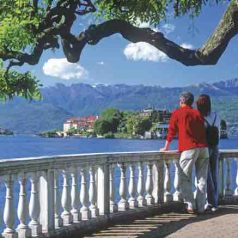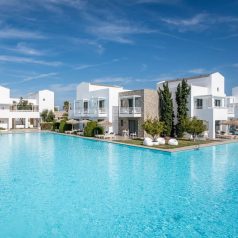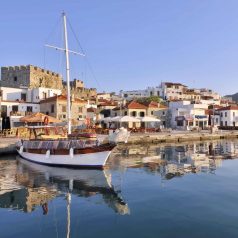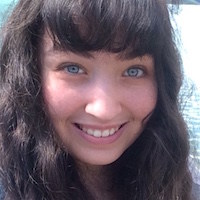 By Jennifer Shaw
Searching for your next holiday spot? If you're over 50 and on a budget then take a look through our suggestions below. Ranging from active walking holidays in the UK to cruises in the Norwegian fjords, there are plenty of money-saving options. We've tailored our selections to suit couples, singles and multi-generational parties.
Cheap sun holidays in Europe
Slovenia is a great option for couples looking for scenic lakeside views and mountain landscapes. We recommend Regent's Ljubljana & Lake Bled tour, which includes all your flights, accommodation and transport. Taking a gondola trip to Bled Island and enjoying panoramic views of the Julian Alps are just some of the highlights of this seven-day tour.
You can find great peak-season deals in the French Alps with Peak Retreats has some great summer offers available. Stay in resorts like Val Cenis and get 10% off one week stays. You can look forward to long warm days and plenty of outdoor activities with spectacular alpine views.
Croatia has become one of Europe's most popular holiday destinations thanks to its coastal landscape and charismatic architecture. Accommodation and meals tend to be inexpensive, and to top it all off there's plenty you can do for free. Climb to the top of the Mount Srdj, for example, or explore the Roman ruins of Salona.
We also recommend heading to Croatia's lesser known neighbour, Montenegro. See the best places to stay.
Cruise holidays for couples
A cruise can work out very cheap when you consider that your meals and entertainment are included. You can find discounts by booking early or late. Iglu is a great place to find deals. The best-selling Majestic Fjordland cruise in Norway can come in under £400.
Saga Holidays has a range of cruise deals for over-50s. Its new luxury ship, Spirit of Discovery, offers a balcony for every passenger and a selection of free speciality restaurants. Its Escape to the Continent cruise takes you from Dover to Amsterdam for under £800, including all meals, entertainment and a welcome cocktail party.
Group touring holidays for solo travellers
Travelling alone doesn't always mean you have to spend more, and plenty of tour companies have tailored their excursions to suit older single travellers. Taking a group tour can be a good way to meet like-minded people.
On The Go Tours specialises in group trips which are popular with singles over 50. Its 11-day Cambodia Explorer tour costs under £500, with your accommodation, breakfasts and guide included (but not flights). Avoid single supplements on a range of tours, including the 10-day Egypt Unplugged itinerary, which includes the Pyramids of Giza and the Valley of the Kings at Luxor.
Hotel deals for singles
Choose from a range of destinations across Europe with Citalia, which offers a great selection of hotel deals with no single supplements. Head to Italy and stay in quaint hotels in picturesque regions such as Lake Garda or Lake Como.
If you prefer a beach, Mercury Holidays has a range of hotels with no single supplement. In Cyprus you'll find a selection of four to five star hotels for under £500, including flights and transfers.
Walking holidays for singles
If you're feeling adventurous how about a trip to the Lake District for a guided walking holiday. Spend a week in Hassness Country House with breakfast and dinner included every day except Tuesday. Choose between two grades of walking, with picnic lunches provided at no extra charge.
Ramblers Walking Holidays offers a selection of guided walking options both closer to home and abroad. Its Best of the Peak District tour gives you the chance to stay in the 200 year old Willersley Castle Hotel with no single supplement. Sicily, Majorca and Turkey are other popular destinations.
Europe with the grandchildren
Avoid the crowds and save money in Northern Spain. You'll find prices are much more reasonable than down south and there are great accommodation options if you're travelling in a group. Stay in a spacious villa such as La Pintoresca for a week. Head there in the spring for a cheaper deal, with a week's rental under £600. With room for six, this is ideal for bringing along children and grandchildren.
For beach holidays, a holiday parc in France is cheap. Choose between large apartments and mobile homes. Siblu is a good choice, offering lots of activities for all ages. Look out for their special offers, including 35% off bookings during May half term.
Multi-generational holidays in the UK
Take a ferry to the Isle of Wight – Wightlink operates more than 100 daily ferry crossings for cars and foot passengers with journey times from 22 minutes. Stay in a cottage for six for a week, some of which start below £400. With plenty of beaches and hiking options available, enjoy a seaside holiday without having to travel too far.
Cornwall offers lots of reasonable accommodation options for older travellers who are bringing the family along. Stay in Sands Resort on the north coast which promises ocean views, a free kids club and a spa for the adults.
For a trip to the countryside, stay in a cottage in either the Lake District or Peak District. Cottages for four are easy to find for well below £500 a week. With lots of cycling and walking options you won't have to spend a lot on activities. Look out for last-minute deals.
Last updated: 30 March 2022