Caribbean weather in September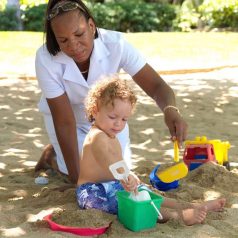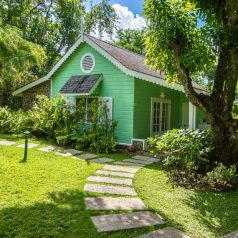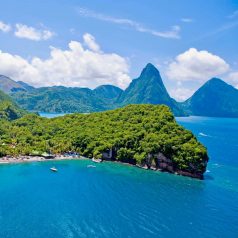 By Ian Packham
September is officially the peak of the Caribbean's hurricane season. However, the chance of having your holiday spoilt by a storm is very low. A week's stay has a 98% chance of being trouble-free, and by choosing the right island you can reduce the risk further. Despite the good temperatures, September is considered low season, with fewer holidaymakers once the school term starts.
The Caribbean's southernmost islands, including Grenada, Tobago, Barbados, St Lucia, Anguilla and Antigua are generally considered to be outside the hurricane zone, and so it's very rare to encounter a storm on any of these islands. Temperatures, meanwhile, reach a peak of 31°C during the day and a low of 23°C at night. The sea is deliciously warm at 29°C, and September is considered by many to be the best time for snorkelling and scuba-diving, given the calm clear seas. Humidity is high in September, and brings with it rain, although most falls as short showers in the afternoon or overnight.
Weather in the northern Caribbean is very similar. Destinations including Cuba, Jamaica, the Dominican Republic, and the Cayman Islands see average daily September temperatures peak at 32°C. Although humidity and rainfall are high, overnight temperatures fall to 22°C. An average eight hours of sunshine, and 13 hours of daylight, means there is plenty of time to relax on the beach before heading off to explore what the islands have to offer.
You can also expect some rain on the Caribbean coast of Mexico but this is a great time of year to pick up a bargain. Check out these amazing deals on luxury hotels.
Several hundred miles north of the Caribbean islands, the weather on Bermuda and the Bahamas is a little different, and September is peak tourist season for both destinations. UV levels are a little lower, reducing the risk of sun damage to skin. However, the islands still enjoy seven hours of sunshine and daytime temperatures peaking at 29°C. Overnight temperatures won't fall below 23°C; and with lower humidity and rainfall levels, Bermuda and the Bahamas are more comfortable for those who struggle in high heat.
Read our pick of the best Caribbean holidays or see our suggestions of where to go on holiday in September.
Try another month
January, February, March, April, May, June, July, August, September, October, November, December.
40% off your next Caribbean holiday
* Did you know you can save up to 40% on holiday prices? See our latest travel deals and enter your email address below to get updates every fortnight.