Caribbean weather in October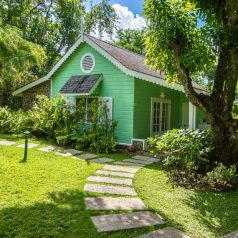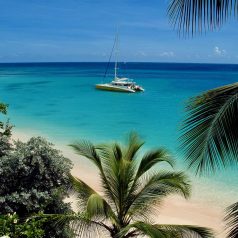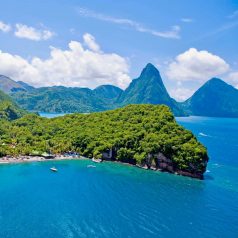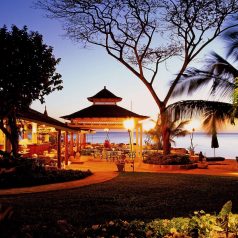 By Ian Packham
Although visiting the Caribbean during the hurricane season (which officially runs from the beginning of June to the end of November) initially sounds like a bad idea, the chances of having a holiday in October affected by storms is very low. What's more, many islands are generally considered outside the hurricane belt, while low season brings prices down. So what weather can visitors to the Caribbean in October expect?
It is the Caribbean's southern islands, including Antigua, Barbados, Grenada and St Lucia that lie beyond the reach of the vast majority of hurricanes. The temperatures reach a daytime maximum of 31°C, and overnight minimum of 23°C, making it comfortable for exploring the islands as well as relaxing on the beaches, although some visitors may find the humidity high. The humidity is broken by rain that falls mostly in short-lived afternoon and overnight showers, which shouldn't affect holiday plans. The sea reaches 29°C, making it an excellent time to indulge in water sports and diving.
October is a greaet time of year to stay at the luxury all-inclusive  Sandals which has resorts in Antigua, St Lucia, Grenada and Barbados. It regularly has special offers saving up to 40%. Families travelling at October half-term should check out Beaches Resorts.
The weather in the northern Caribbean islands such as Cuba is excellent in October. Cuba sees daily temperatures peaking at 30°C during 10 hours of sunshine. Temperatures don't fall below 22°C, while humidity, rainfall, and UV levels are all lower than the islands in the southern Caribbean. Water sports are still possible, with sea temperatures of 29°C.
Other islands in the northern Caribbean including Jamaica, the Dominican Republic, the Cayman Islands and the Turks and Caicos enjoy similar October weather to Cuba. Sandals has four luxury resorts in Jamaica.
Further north still, Bermuda and the Bahamas are a little cooler, with temperatures reaching 26°C during the day, before dropping to a low of 21°C overnight. The sea is also a little cooler at 25°C, while again humidity, rainfall, and UV indices are lower than the southern islands such as Grenada.
Most visitors to the Caribbean stay at a hotel or resort, but you can also rent a luxury villa with private pool. Some have hot tubs and cinema rooms, with the option of hiring a housekeeper.
Find out more information on the best time to visit the Caribbean or try our other suggestions for where's hot in October.
Try another month
January, February, March, April, May, June, July, August, September, October, November, December.
40% off your next Caribbean holiday
* Did you know you can save up to 40% on holiday prices? See all the latest deals.We publish new deals most weeks and you can get them delivered to your inbox by entering your email address below.