Caribbean weather in November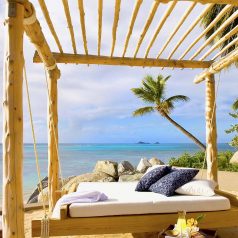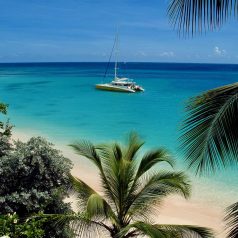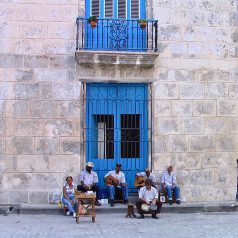 By Ian Packham
November is the last month of the Caribbean's hurricane season, but like the early part of the season in June and July, having a holiday disrupted by a storm is unlikely. November is also the tourist low season, meaning lower flight and hotel prices across the Caribbean. Some insiders think this is one of the best months of the year to visit.
With more than 700 islands spread across hundreds of miles, Caribbean weather is generally divided into southern and northern regions, with islands in the south a little warmer than those in the north. The southern islands also have the advantage of being generally considered outside the hurricane zone.
The weather in the south is typified by that of Tobago. A high UV index and an average seven hours of sunshine a day sees temperatures peak at 30°C, with sea temperatures of 28°C. Overnight, temperatures fall no lower than 23°C.
The tropical climate of Tobago, and other southern Caribbean islands including Grenada, St Lucia, Antigua and Barbados, does mean high humidity and rainfall throughout the year. However, as with other times of year, rain is mostly limited to warm, short showers that relieve the humidity during the afternoon or overnight.
The humidity is less in the northern Caribbean islands that include the Cayman Islands, the Turks and Caicos, the Dominican Republic, Jamaica, and Cuba. As a result, rainfall is also lower, with the Dominican Republic receiving just 112mm during November.
Temperatures are near identical to the islands of the south, with peaks of 30°C, night-time lows of 23°C, and eight hours of sunshine per day.
Bermuda and the Bahamas, by contrast, are a touch cooler because of their more northerly geography. Temperatures peak on the Bahamas at 27°C, also the average sea temperature during November. Temperatures fall no lower than 21°C. With a UV index of 6, Bermuda and the Bahamas are kinder to fairer skin, while moderate humidity will suit visitors interested in being a little more active.
But if the Caribbean isn't for you, check out our suggestions of where to go on holiday in November
Try another month
January, February, March, April, May, June, July, August, September, October, November, December.
40% off your next Caribbean holiday
* Did you know you can save up to 40% on holiday prices? See all the latest deals.We publish new deals most weeks and you can get them delivered to your inbox by entering your email address below.