Caribbean weather in July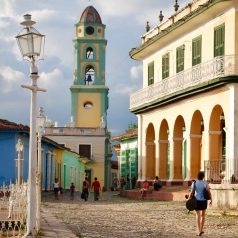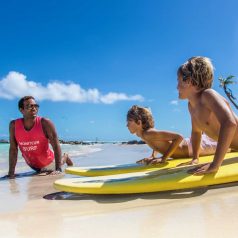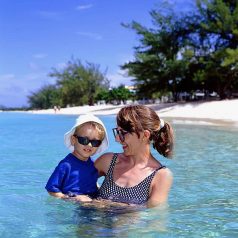 By Ian Packham
Although July is considered the early part of the hurricane season, it's rare for hurricanes to strike the Caribbean before the middle of August. Together with good summer weather, it means July is still a great month to experience one or more of the Caribbean's many destinations. Low season prices stretching across July for most of the Caribbean sweeten the deal further.
Also see our guide to the hottest Caribbean islands in July.
With destinations spread across hundreds of miles, the Caribbean's weather patterns can be roughly divided into southern and northern regions (with a further region to include the north Atlantic islands of Bermuda and the Bahamas).
The southern islands, such as Barbados, Grenada, Tobago and St Lucia, experience high humidity and rainfall in July, which may be off-putting to visitors interested in cultural pursuits. However, daytime temperatures don't rise above 30°C, while overnight temperatures are warm at 23°C. With sea temperatures of 28°C and an average eight hours of sunshine per day, July is an ideal month for beach-based holidays.
July is also the month in which Tobago celebrates its Heritage Festival. Over two weeks the island hosts concerts, street festivals, and re-enactments of the Belmanna slave uprising. Elsewhere, July sees Antigua celebrate its summer carnival, a weeklong series of parades and concerts.
Further north, the islands of Cuba, Jamaica, the Dominican Republic, the Turks and Caicos, and the Cayman Islands share similar weather patterns to islands in the south. Daytime temperatures reach a maximum of 31°C, with overnight temperatures falling no lower than 23°C. Humidity is high, though rainfall limited. Islands of the north enjoy seven hours of sunshine a day.
In contrast to the Caribbean islands, it is the high height of tourist season in the north Atlantic resorts of Bermuda and the Bahamas, meaning prices are higher, although July sees the islands share the weather of the northern Caribbean.
Sandals usually has some great special offers in July at its luxury all-inclusive resorts across the Caribbean and the Bahamas.
Find out more details on our pick of the best Caribbean holidays or try some other destinations in July.
Try another month
January, February, March, April, May, June, July, August, September, October, November, December.
Get holiday deals sent to your inbox
* Did you know you can save up to 40% on holiday prices? See all the latest deals.We publish new deals most weeks and you can get them delivered to your inbox by entering your email address below.