Caribbean weather in February

By Mark Hodson, Sunday Times Travel Writer and Editor of 101 Holidays
February is one of the best months of the year to visit the Caribbean. It's high season with warm temperatures, gentle breezes and little chance of rain. And of course the weather in the UK tends to be pretty miserable, making the 8-hour flight all the more attractive.
Take Barbados, for example, in the southern part of the Caribbean. It's one of the most popular tourist islands with high-end hotels along the west coast and more affordable accommodation on the popular south coast. You can expect daily highs of 29°C in February, dropping to a comfortable 20°C at night. There's no need for air-conditioning with those temperatures. The average sea temperature is 26°C, perfect for bathing.
On average you'll enjoy nine hours of daily sunshine in Barbados during February. You can expect a light rain shower on eight days during the month, but nothing to spoil your enjoyment. Humidity can be high and the UV index is a very high 11, so pack plenty of sunblock.
Head north to Jamaica and the picture changes only slightly, with daily highs of 28°C in February and eight hours of daily sunshine. Sea temperature is 27°C, humidity is a little lower and the UV index is 10 – still very high for pale skins. A sprinkling of rain is possible on six days of the month.
If you head even further north to the Bahamas – which isn't strictly in the Caribbean, but the Atlantic – temperatures fall a little with daily highs of 25°C in February falling to 18°C at night, and humidity much lower. You can still look forward to eight hours of daily sunshine and sea temperatures of 24°C but the UV index falls to 8 and there's a chance of a rain shower on 10 days during the month.
So if you want the hottest weather in the Caribbean in February, you should head towards the southern-most islands, such as Barbados, St Lucia and Grenada.
And if you like it a fraction cooler – though still with plenty of sunshine – head north to Jamaica, Cuba, the Cayman Islands, the Turks & Caicos islands, the Dominican Republic or tiny Anguilla.
Find more details on the best time to visit the Caribbean and our pick of the best Caribbean holidays.
Try some other destinations in February. Of if you're travelling with children, check out our tips for the best family holidays at February half term.
Try another month
January, February, March, April, May, June, July, August, September, October, November, December.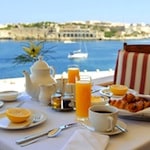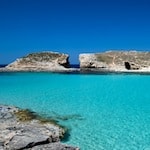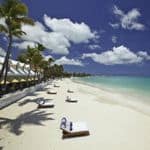 Get holiday deals sent to your inbox