Caribbean weather in December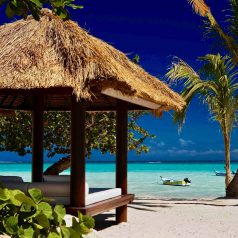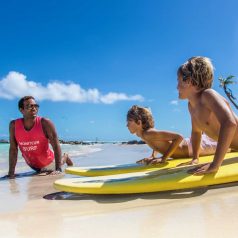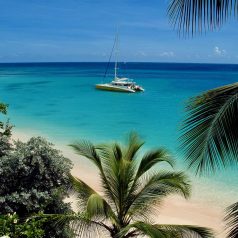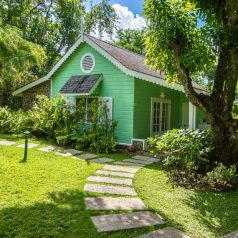 By Ian Packham
With Christmas traditions that are as varied as they are colourful, December is a great time to make the most of a trip to one or more of the Caribbean's many destinations. Head to the Caribbean in the early part of the month before schools break up and visitors will also benefit from bargain hotel and flight deals too.
With 700 islands belonging to 30 nations spread across hundreds of miles, the weather between Caribbean destinations can be distinct. Generally speaking, the islands of the northern Caribbean are cooler than those in the south.
Bermuda and the Bahamas, the most northerly islands (although technically not Caribbean but North Atlantic) enjoy the coolest temperatures of the area. This doesn't mean the islands are cold, since temperatures drop no lower than 19°C even at night. During the day, they peak at 25°C. Although the islands enjoy seven hours of sunlight a day, the UV index is low to moderate, while rainfall is also minimal with only 41mm during the whole of December.
The weather on Jamaica is a good example of the increased heat and humidity that occurs on islands south of Bermuda, in the region often described as the northern Caribbean. Cuba, theTurks and Caicos, and the Cayman Islands share Jamaica's weather.
At sea level, away from higher altitude destinations such as the Blue Mountains, Jamaica has higher, though not oppressive, levels of humidity. As a result, rainfall is also slightly higher than Bermuda and the Bahamas, with 102mm the December average. Temperatures are also a little higher, with a daily maximum of 28°C, and nightly lows of 23°C. Though there are similar amounts of sunshine, with seven hours sunshine a day, UV levels are higher and sunscreen is a must.
Temperatures are similar in the southern Caribbean, with Grenada enjoying temperatures that range between 22°C at night and 30°C by day. Humidity again increases slightly compared to islands further north, while rainfall increases to 183mm for the month. There is still plenty of sunshine however, with seven hours a day throughout the month.
Other islands in the southern Caribbean sharing Grenada's weather include St Lucia and Barbados.
The Caribbean is a great place to visit at any time of year. Check out our suggestions for the best time to visit the Caribbean, or consider some of our other holiday ideas in December.
Try another month
January, February, March, April, May, June, July, August, September, October, November, December.
40% off your next Caribbean holiday
* Did you know you can save up to 40% on holiday prices? See all the latest deals.We publish new deals most weeks and you can get them delivered to your inbox by entering your email address below.