Caribbean weather in April


By Ian Packham
Though we tend to group the Caribbean as a single destination, the islands are spread over hundreds of miles and don't always share the same weather. So what can you expect from destinations such as Cuba, Barbados or St Lucia in April?
April is a great month to visit the Caribbean, particularly the latter part of the month after the North American Spring Break. April marks the end of the peak tourist season between Christmas and Easter, so flight and hotel prices begin falling at this time of year while the weather remains ideal for visitors.
Cuba is a good example of typical weather in the northern Caribbean. With its economy steadily liberalising, Cuba is currently something of a hot tip for foreign visitors, and as the largest island in the Caribbean it provides an excellent destination for those looking to mix sun, sea and sand with history and culture.
In April, Cuba experiences only moderate levels of heat and humidity, making wandering around the historic buildings of cities such as the capital Havana more comfortable than at other times of year. Temperatures reach a daily peak of 29°C, dropping to 20°C overnight. Nine hours of sunshine a day, and rain limited to short afternoon showers, add to the appeal. However, high UV levels mean sunscreen is a must. For those interested in water sports, the seas around Cuba are more than warm enough at 26°C.
Other islands in the northern Caribbean such as Jamaica, the Dominican Republic, Cayman Islands and the Turks and Caicos share a similar pattern of weather to Cuba.
Further south, islands such as Barbados and Antigua experience a little more heat and humidity during April.
St Lucia, for example, has peak daytime temperatures of 30°C and minimum overnight temperatures of 21°C. With an average eight hours of strong sunshine, UV levels remain high as in Cuba. Sea temperatures are also similar in April. However, humidity levels are higher. There is also a little more rain, with an average 11 days seeing an April rainfall of 93mm (compared to 40mm in the UK), though limited to short showers that have little effect on holiday plans.
Find out more information on the best time to visit the Caribbean or try our other suggestions for holiday destinations in April.
Try another month
January, February, March, April, May, June, July, August, September, October, November, December.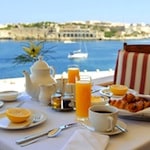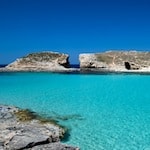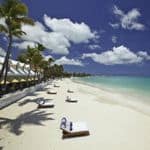 Get holiday deals sent to your inbox