Recommended tour operator: Experience Travel Group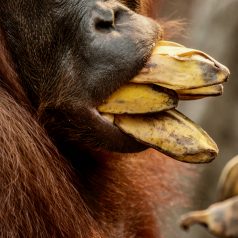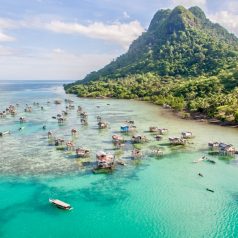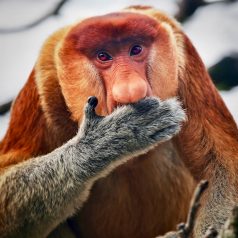 Experience Travel Group says
Its pristine white sand beaches and luxury hotels may be some of the most appealing in all of Asia but Borneo is also home to some of the world's most thrilling and engaging wildlife experiences.
Wildlife encounters
Natural beauty
Expert private guides
We apply our golden rule of only working with the best of the best when it comes to our partner naturalists, guides and sustainable practice in Borneo so that we deliver exceptional wildlife encounters combined with the luxury of great places to stay and a seamless itinerary tailored with the right blend of adventure and down time to match your dreams.
The sheer breadth of Borneo experiences we can offer reflects our depth of insider knowledge, with sustainability at the heart of all we do. Stay in a research station in the heart of a 130 million year old rainforest; float through one of the world's largest cave systems on a boat; stay in a longhouse to experience the day to day life of a tribal village; climb mountains; spot elephant, crocodiles and birds; go white-water rafting; thrill to city skylines; snorkel over pristine reefs. Have we spiked your interest yet…?
When it comes to places to stay, we have unearthed some little-known gems, eco-lodges and boutique hotels in addition to our pick of Borneo's best luxury resorts. A few of our favourites include the Kinabatangan Wetlands Resort, with its exceptional guides, and the Danum Valley Field Centre in Sabah – simple lodgings in a magical setting. Check out the Lemanak Longhouse in Sarawak and then imagine some barefoot beach time – it doesn't come much better than at the Gaya Island Resort, accessible only by boat.
Whilst our team will tailor-make your holiday, we have created some sample itineraries to give you a flavour of our take on luxury holidays in Borneo.
Ultimate Borneo includes time in Sarawak and Sabah and is the perfect choice if you want wildlife encounters to be at the heart of your holiday.
Our Off The Beaten Track in Borneo trip will take you deep into the most remote region of Sabah, homeland to the indigenous Murat people, where you'll see the remarkable Batu Punggul.
For a holiday packed with experiences but with a bit less travel involved, Slow Paced Borneo will hit the spot.
Find out more about our Borneo holidays and the best time to visit Borneo.
Note: All the travel companies featured on this site are personally recommended by our editors. Companies pay us a flat annual fee, which funds the upkeep of our site, so we can keep it current and reliable. See more about how we work.
Copyright © 2022, 101 Holidays Ltd