How to book the best villa holidays in 2022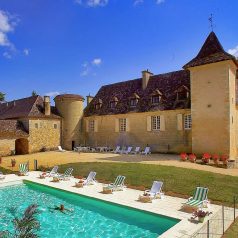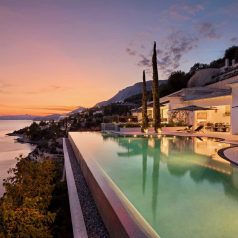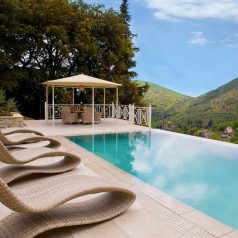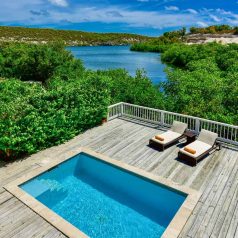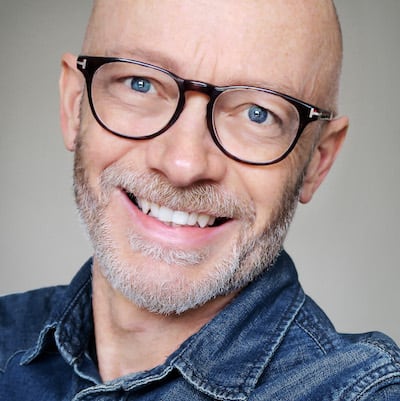 By Mark Hodson, Sunday Times Travel Writer
When tracking down a villa holiday, the big decision is not where and when to go, but whether to book independently or with a tour operator. You'll find no shortage of villas and self-catering apartments available to book online, but there are risks. You may have very little protection in law if things go wrong, or the property isn't as advertised.
What could possibly go wrong?
Well, the pandemic has taught us all the importance of booking with reputable companies with flexible booking policies. But there can be other problems. You may find your villa is smaller than you thought, or you are next door to a building site.
That's why I strongly advise you to book with a reputable tour operator that will advertise its villas honestly, react swiftly if anything goes wrong and have staff in resort to sort out any problems. Click the links on this page for details.
If you book a package that includes flights, car ferry or car hire, your holiday will be bonded. That means if the government advises against travel, you'll be taken care of – whether than means finding you a new holiday, giving you a full refund or pulling out all the stops to get you home.
Some UK-based villa specialists do not book flights, or allow you to book your own. In this case you won't normally have the same level of legal protection. However, the company will usually be bonded and can be relied on to publish honest descriptions and come to your aid if necessary.
Villa specialists recommended by 101 Holidays include: Abercrombie & Kent Villas, Cachet Travel, Corsican Places, CV Villas, i-escape, Oliver's Travels, Simpson Travel and Vintage Travel.
If you want something cosy, see the best villas for two. And if you love the sea, find the best beachfront villas.
Single country specialists include GIC The Villa Collection (Greece) and Long Travel (Italy).
For UK cottages we recommend Classic Cottages, Rural Retreats, Sykes Cottages, Sally's Cottages (Lake District) and Luxury Cotswold Rentals. For larger properties, try The Big Domain or Oliver's Travels.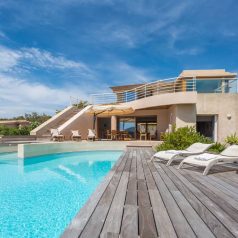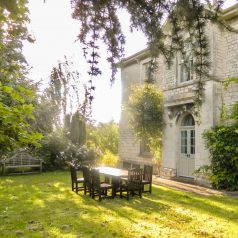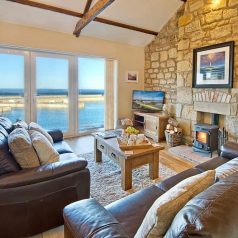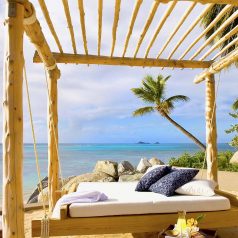 Tips on booking the perfect villa holiday
Use the web. Printed brochures tend to carry only brief descriptions of properties. Online you'll find more pictures and, in some cases, user reviews. Study the photographs: look for tell-tale distortion around the edges of an image, suggesting that the photographer has used a wide-angle lens to make a small room look bigger. Ask for a floor plan with dimensions.
If you're booking independently, first secure your flights. In most resorts there is rarely a shortage of rental properties, but peak-season flights sell quickly, with fares on Saturdays – the most common changeover day – usually the most expensive. At most properties you won't be handed the keys until mid-afternoon, so you may want to avoid early-morning outbound flights, particularly if you have young children. On the way home, avoid late evening flights as you'll usually need to be out of the villa by about 10am.
A smart way to avoid the extra expense and hassle of a Saturday arrival is to bookend your villa stay with a night or two in a nearby hotel both before and after. Some tour operators will arrange this for you.
Read between the lines, particularly if you are booking independently. That "charming rustic cottage" could be an unrestored wreck. If a villa is "10 minutes from the beach", ask whether this is by car or on foot. If local shops are 1km away, enquire about the walk – it might be on a busy road without a pavement. Find out about traffic noise, the proximity of neighbours and where the owner lives. Study satellite images of the area around the property using Google Maps.
If you're travelling with children, check the facilities. Most villas have televisions, but not all have UK satellite channels. Is there a DVD player? If you have toddlers, check the pool has a shallow end of 1m or less and either steps or a shelved entrance. Does the pool have a fence or hard cover? This is a legal requirement in France but not elsewhere in Europe.
A pool can make or break a villa holiday. A 5m pool is adequate for splashing around, but not for swimming lengths. If you want to swim, look for a length of 10m or more. If you're travelling early or late in the season you'll need heating, which usually costs extra – ensure it's turned on before you arrive.
Vintage Travel has useful pages listing villas with air-con, children's pools, fenced pools and villas near beaches.
Get a printed inventory to find out what you need to pack – and settle any potential disputes over what's included. Some villa owners supply pool towels, but won't allow you to take them to the beach. If you book online, print out the relevant pages and take them with you.
If you're sharing, establish the sleeping arrangements before arrival. A villa advertised as "sleeps 8" may only have 3 bedrooms and a sofa bed in the lounge. The usual protocol is this: if you go to the trouble of booking the thing, you can expect pick of the bedrooms. If you think it's going to be a free-for-all, arrive early to get "first dibs".
If you plan to cook, ask exactly what you can expect to find in the kitchen. Some tour operators provide a welcome pack of basic food and drink, while some even offer daily bread deliveries. However, you'll often find that basics such as salt, pepper and cooking oil need to be bought at a local shop.
Last updated: 11 March 2021
* Did you know you can save up to 40% on holiday prices? See our latest travel deals and enter your email address below to get updates every fortnight.