Best time to visit the Mediterranean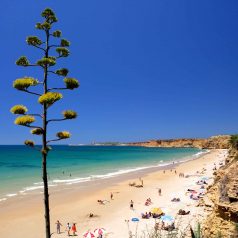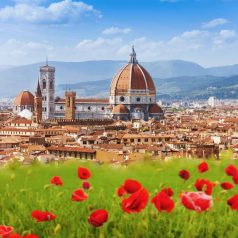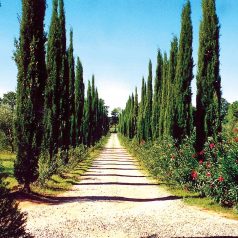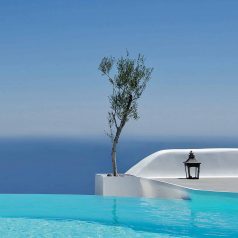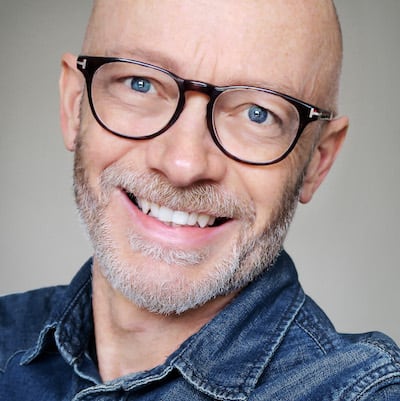 By Mark Hodson, Sunday Times Travel Writer
If you live in the UK, the Mediterranean is probably your go-to destination for summer sun. Whether you're looking for noisy nightlife on the Spanish Costas, or a quiet cove and a friendly taverna in Greece, most of head for the Med for a dose of guaranteed sunshine.
As a result, some of the beaches are packed in July and August. Roads are jammed with traffic, hotel prices are high and quite often it's actually unpleasantly hot. Many experienced travellers prefer to visit in the "shoulder" months of May, June, September and October when the weather is likely to be warm, rather than scorching.
Even in winter the weather in the Mediterranean can be gorgeous – though it's not so reliable. In Victorian times, wealthy Britons travelled to the South of France to escape the chill at home and enjoy some pleasantly mild temperatures and warming sunshine. They would not have dreamed of visiting in summer.
Even if you have kids and are tied to school holidays there's no need to feel you have to visit the Mediterranean in July or August. How about Easter, May half term or October half term?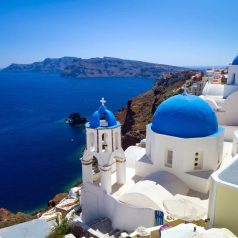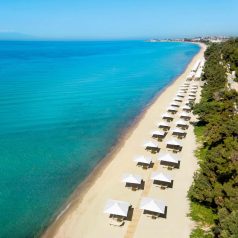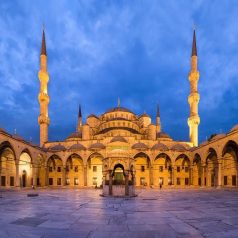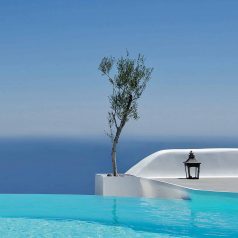 Hottest destinations in the Mediterranean
The Med is a huge area, stretching from France in the North to the coasts of Egypt and Israel in the south-east, so you can expect very different climates around the year. Generally speaking, if you're going in high summer you can look forward to high temperatures – often in the mid-30s – anywhere in the Med, though it's likely to be hotter the further south you venture. For example, to Malta, Crete, Sicily, Greece, Cyprus or Southern Turkey.
For milder temperatures, look further north to the South of France, Corsica, the Balearic Islands, the Adriatic coast of Croatia or the North of Italy. But even in these destinations it can still get very hot in August.
In the winter, travelling further south will make more of a difference. Flying time to the South of France is only about two hours where in November you can expect 14ºC temperatures and an average of 5 hours daily sunshine (compared to 10ºC and 2 hours of sun in London).
But fly a little more than 4 hours to Bodrum in Turkey and you can expect 19ºC temperatures and 6 hours of sunshine in November. That's a big difference, and with the sun shining it will feel a lot warmer.
Find detailed information on the hottest Greek islands.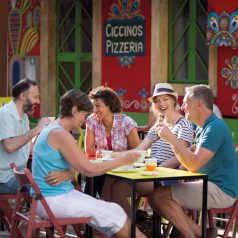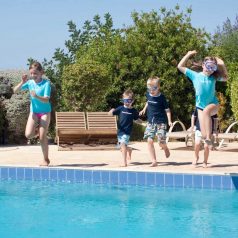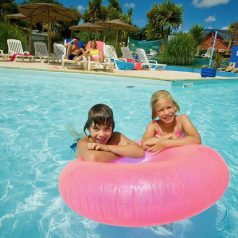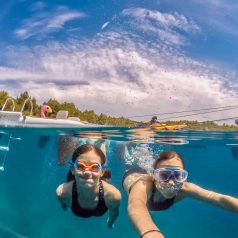 When to go to the Mediterranean
There is no right or wrong time to go – it depends on what you're looking for. But it's worth remembering a few things.
1. Tour operators tend to operate summer and winter schedules. Summer typically runs from early May to late October, winter from October to May. But not all destinations are featured in winter (usually only those with better weather).
2. If you want to get cheap package deals, go in early or late summer. This is because tour operators are fully committed to big allocations of flight seats and hotel rooms but are struggling to fill them. It's not unusual to find discounts of 40%. Sign up to our newsletter to gets these deals delivered to your inbox.
3. Spring vs. late summer. In my view both spring (May and early June) and late summer (September and early October) are glorious times to visit the Mediterranean, but they are quite different. In spring you'll see wild flowers in the countryside and resort workers will be keen to welcome their first visitors of the season. However, the sea will be on the chilly side for swimming. In late summer, the sea will be a gorgeous temperature for splashing about, but the countryside might look a bit dry and sometimes you might encounter resort workers who seem a bit tired and – who can blame them? – fed up with tourists.
4. Is your pool heated? Across the Med you shouldn't need a heated pool in the summer months but from November onwards and right up until early June – depending on how far south you go – a pool without heating is going to be on the chilly side. So make sure you ask the question before you book.
5. Dress sensibly. If you're going to the Med in summer it's tempting to just pack shorts, T-shirts and swimsuits. But in the evening temperatures can drop and you might want to dress smartly. In the daytime you might want some light layers to cover up from the sun – pale colours will keep you cooler than dark ones. In winter, the difference in temperature between day and night can be dramatic, so pack a sweater and jacket for evenings out.
What about mosquitoes and other insects?
There's a chance of encountering biting insects at any time during the summer months, but the main places you'll find them is beside standing water, such as lakes and lagoons. If you're on the coast and there's a sea breeze you won't normally be bothered by them. Many resorts are now regularly sprayed to keep away mosquitoes.
Bugs can be more of a problem in the evening, often when the breeze drops. This is a good time to cover up: put on a long-sleeved top, long trousers and socks. Or slap on some repellent.
You are most likely to get bitten during the night and – if the weather is hot – you may need to leave a window open. In an ideal world all windows would have mosquito netting, but that's a rarity. If you have the option, close the windows and turn on the air-conditioning. If you are still being pestered, sleep tucked under a sheet and put repellent on the parts of your body that remain exposed: hands, head and neck.
If you are bitten, ask at a local pharmacy – they will know the bugs operating in the area and how best to combat them.
Find more information about the hottest and sunniest places in Europe.
Last updated: 11 January 2022
Get 40% off your next holiday in the Med
* Did you know you can save up to 40% on holiday prices? See our latest travel deals and enter your email address below to get updates every fortnight.
Note: all the travel companies featured are personally recommended by our editors.