Best time to visit Madeira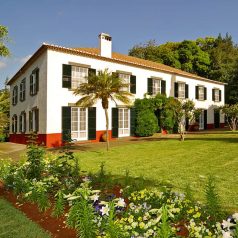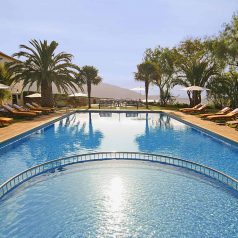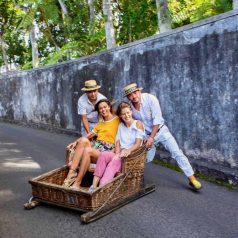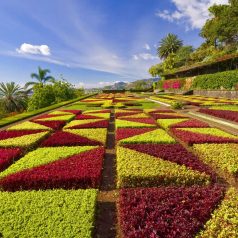 By Nina Clapperton
The Portuguese island of Madeira, which lies off the coast of Morocco, enjoys a subtropical climate. "The winters can be a lot milder than mainland Portugal," says Craig Vickors, Head of Product at Inspired Luxury Escapes. Now that British Airways offers direct flights from the UK, a trip to this lovely island is only four hours away.
The northern coast of the island receives more rain, wind and humidity than the southern coast. The interior of the area has many hills that have fog, low clouds and a lower temperature from the rest of the island. The capital of Madeira, Funchal, lies on the southern coast, framed by mountains and the Atlantic Ocean.
Spring (March – May)
Spring in Madeira brings around seven hours of sunshine per day with highs of 16-18°C. In March and April you can expect six days to be affected by rain showers, rising to 10 days in May. Plan to visit a botanical garden or a nature walk to soak up the beautiful blooms brought on by the rain.
Summer (June – August)
Summer is peak tourist season in Madeira due to the warm temperatures and low chance of rain. You can expect eight hours of sunshine per day and only a slight chance of rain. This is Madeira's driest period. The temperatures rise to an average of 16-20°C, though a hot and dry wind from the Sahara can raise temperatures to over 30°C and bring a fine red dust.
During summer, the water is a pleasant 23°C. It's a great time of year for bodyboarding, diving, sailing and surfing. To explore more of the ocean, try coasteering or canyoning.
Autumn (September – November)
In autumn you can still expect seven hours of sunshine per day and highs of 18-23°C. It's wetter than in summer, with an average of 6-11 wet days per month. However, it's ideal weather for trekking along the famous levadas (irrigation canals).
Winter (December – February)
Winter is the coolest and wettest season in Madeira. There's an average of five hours of sunshine per day, and 11-12 days of rain. January is the wettest month. The weather can change from rain to clear quickly in winter. "Madeira is known for having four seasons in a day," explains Vickors. In the winter, average highs drop to 15-16°C and the sea falls to a chilly 18°C. You may even find snow on some of the higher mountains. New Year's Even is a great time to visit when there is a world famous fireworks display.
See these luxury holidays in Madeira.
Public holidays
New Year's Day – January 1
Carnival's Tuesday – February 17
Christian Easter – Varies
Flower Festival – April/May
Classic Car Rally – June
Portugal Day – June 10
Madeira Day – July 1
Monte Festival (Assumption Day) – August 15
Wine Festival – August/September
Christmas – December 25
New Year's Eve – December 31