Best time to visit Jamaica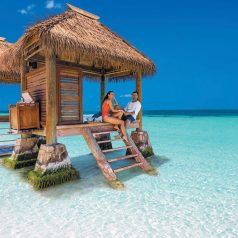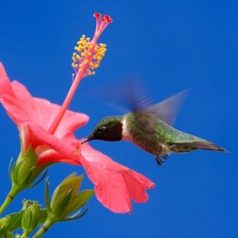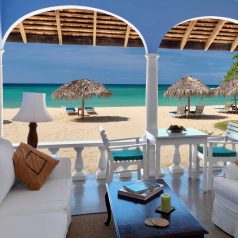 By Ian Packham
---
Q. 
When is the hurricane season in Jamaica?
A. 

The hurricane season officially runs from 1 June to 30 November, with August and September its peak months. Rainfall in Jamaica is highest between June and November, typically peaking during October and November.
---
Jamaica is less badly affected by tropical storms than other, more northerly Caribbean islands. It lies 100 miles south of Cuba, which falls squarely within the so-called "hurricane belt".
For example, Hurricane Irma, which left a trail of destruction across the region in September 2017, caused heavy rain in Jamaica, but no significant damage.
Jamaica has a typical Caribbean climate: the island enjoys an average eight hours of sunshine a day throughout the year. Average temperatures vary little from 28°C, with peaks and lows just a few degrees either side of this figure. It is typically more humid in the summer months. 
The island is the home of Sandals which has six luxury all-inclusive resorts in Ocho Rios, Montego Bay, Negril and White House on the south coast. Popular amongst honeymooners and exclusively for adult couples, Sandals is the Caribbean's first hotel group to offer Over-the-Water Suites. It regularly has special offers saving up to 40%.
Its sister company Beaches Resorts offers all-inclusive family holidays in Negril and Ocho Rios with world-beating facilities, activities clubs and entertainment for all ages.
Month-by-month weather in Jamaica
July and August are generally good months to be out on the island's beaches or taking advantage of the warm waters – averaging 28°C – to try the various water sports. Snorkelling, scuba diving, para-sailing and jet-skiing are all on offer. Despite coinciding with Europe and North America's long school summer holidays, it is still not considered peak tourism season on the island.
That peak season comes during the winter months, between Christmas and Easter, which is the busiest and most expensive period to visit the island. This season sees temperatures average 24°C.
The weather is a little windier in March and April, which can make the water a bit choppy on the northern coast resorts such as Montego Bay. The island's southern coast is more sheltered, as is the resort of Negril on the west coast.
The months of June to November also see the highest rainfall. Locally, rain is considered to be at its heaviest in October and November. Although rainfall ranges from 12-20 cm, even heavy showers are normally limited to half an hour in the late afternoon. The only exception is Portland Parish in the north-east, encompassing the Blue Mountains, where it can rain for days without stopping.
May to mid-December are the cheapest months to visit Jamaica, with many hotels offering room prices half that of the December to February high season.
With daily temperatures averaging 28°C throughout the year, and sea temperatures not much lower, Jamaica is a true year-round destination. Its combination of stunning beaches, rugged mountainous interior and vibrant towns make it a part of the Caribbean that shouldn't be missed.
Visiting the mountains
Temperatures are lower in the Blue Mountains, with a daytime low of 18°C. A great place for hiking, the Blue Mountains are just a two hour car journey from the capital, Kingston. A haven for endemic flora and fauna, the area has been recently inscribed as a UNESCO World Heritage Site.
The Blue Mountains are best visited during the drier winter months, when the region's unmade roads do not suffer from water-logging. And, even if you don't visit the Blue Mountains, make sure you try some of the delicious Blue Mountain coffee – it's exceptional and a lovely souvenir to bring home. 
Where to stay in Jamaica
For the widest selection of resort hotels in Jamaica, we recommend Tropical Sky while Inspiring Travel Company specialises in luxury five-star properties, and Turquoise Holidays has a selection of luxury family hotels.
As well as big name resorts, Jamaica also has a particularly attractive range of quirky, boho-chic places to stay – we recommend i-escape, while Oliver's Travels has an impressive collection of luxury villas in Jamaica.
Solo travellers can join a group trip with Friendship Travel. For honeymoons, we particularly recommend Jamaica Inn with its old school charm and stunning private beach. 
* Did you know you can save up to 40% on holiday prices? See all the latest deals.We publish new deals most weeks and you can get them delivered to your inbox by entering your email address below.
Last updated: 17 May 2022