Best time to visit India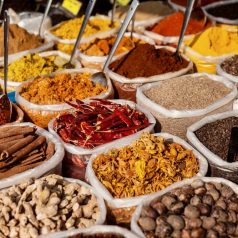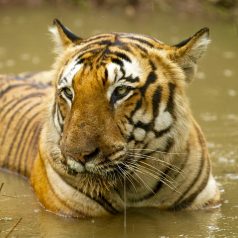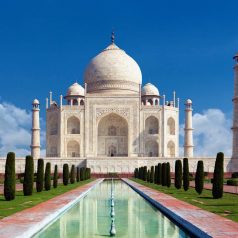 By Ian Packham
India is one of the world's largest and most populous countries. This makes it an exciting destination, but also means the country experiences weather conditions that can vary significantly from one state to another.
Broadly speaking, India has a three-season climate comprising a hot summer between March and May, a comfortable winter between November and February, and the wet or monsoon period which lasts roughly from June to the end of October. However, the weather in India can vary dramatically between regions, perhaps no surprise for a country 14 times the size of the UK. The best time to visit India therefore depends on which of India's regions you plan to visit.
See our recommended tailor-made private tours  and small group tours in Northern India with Cox & Kings.
Quick links
Delhi and Rajastan – Kerala – Goa – Mumbai – North East
Delhi and Rajasthan
Many first time visitors to India base themselves around Delhi and Rajasthan, in India's north. New Delhi, the nation's capital, forms one point of the popular Golden Triangle circuit. The other points are formed by Agra, site of the Taj Mahal, and Jaipur, Rajasthan's state capital. It has been known as the 'pink city' since it was painted in commemoration of a visit by the Prince of Wales in 1876.
India travel expert Amrit Singh says: "You can look at India as an all year round destination, provided you know where to go, when. For example, the north of India is ideal between November and February."
At this time of year skies are clear and temperatures stabilise at 12°C, peaking in the mid-twenties Celsius. In comparison, summer (March to May) temperatures rise to highs of 35-40°C. Amrit continues "but there is a small window in mid-December to January when a fog develops. It's still perfect weather for a one centre holiday, but moving on can become difficult, because of delays to flights and other transport".
This period also avoids the rainy season – the monsoon rains start in late June and last until mid-September. Though the monsoon period doesn't see rain every day, temperatures remain high at 28-32°C, and humidity can also be high.
Kerala and Tamil Nadu
Fifteen hundred miles from Delhi, in the far south of India, the states of Kerala and Tamil Nadu have been enticing visitors for decades. Their reputation as laidback tropical hideaways spotted with historic temples has made the region the predominant tourist destination in India's south. "Really they're an all year round destination, with temperatures stable at 28°C throughout the year" says Amrit. "It's even becoming popular to visit during the monsoons, between June and the end of July, to take advantage of Ayurvedic medical treatments." A traditional alternative medicine, Ayurveda combines diet, lifestyle, yoga and massage.
Another short period in the second half of October sees a return of the monsoon. Like elsewhere in the country, the rainy season can make travel more difficult and cities more congested as a result. "This short period is perhaps not the best time to visit because the south is a place of nature – of hill views – which you might miss in the rain" adds Amrit.
Our devoted Kerala page has more information on the best time to visit the state.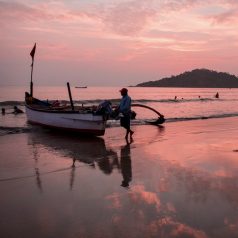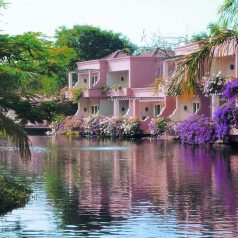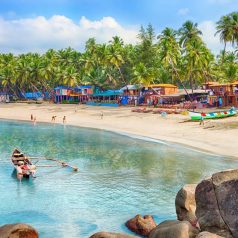 Goa
Goa is situated midway along India's west coast. It has an ambience all of its own, resulting from 450 years of Portuguese rule that only ended in 1961. One of the best places in Goa to experience the Portuguese influence is the city of Margao, which is home to mansions, churches, and municipal gardens all dating to the colonial period.
The most popular time to visit Goa is between November and March, when temperatures remain comfortable, averaging 27°C, and peaking no higher than 32°C. These months see almost no rain; and the Arabia Sea is calm enough for swimming. However, as the main tourist season, prices begin to rise from the end of October.
Average temperatures rise by a couple of degrees Celsius in April and May, along with an increase in humidity that precedes the monsoon. The rainy season is at its height from the beginning of June to the beginning of September. Turning the countryside lush with greenery, it is actually the cheapest time of year to visit Goa. Downpours occur every other day on average, though Amrit says "Goa is still good throughout April to the end of August, and remains a great location for relaxing on the beach. But it's best to avoid the heavy undercurrents that develop at sea around this time, and opt instead for one of the many cheap swimming pools".
See more details on the best time to visit Goa along with our recommend range of hotels in Goa, and the latest special offers.
Mumbai
North of Goa, but still on India's Arabian Sea coast, Mumbai (formerly Bombay) is India's most-populous city. "It's a heady mix of vibrancy, commerce, tradition, culture and colonial history, containing some of the best examples of Gothic architecture anywhere in India" says Amrit. She continues "this comes at a cost, with hotels matching prices in London and New York".
Despite its Gothic colonial architecture Mumbai offers visitors a view of modern India (it was the setting for Slumdog Millionaire), as well as attractive traditional fishing villages nearby, such as Worli, and sites including Elephanta Caves.
The city's climate is similar to Goa's, with most people visiting between November and March, when temperatures average 30°C, humidity is low, and there is little rain. "An interesting time to visit the city is September for the Ganesh festival" says Amrit. "Locals head to Chowpatty Beach with homemade models of the Hindu elephant god which they give to the sea. Mumbai is also very lively during Diwali, the 'festival of lights', in early November, but in general the city is not a place for those seeking nightlife."
North-East India
While high temperatures make travel to much of India uncomfortable during the summer months, April to September are good months to visit the hill stations of north-east India. Darjeeling, for instance, sees daily summer temperatures averaging 14-15°C and peaking no higher than 25°C. By contrast, from December to March temperatures can drop to 1°C, and are accompanied by fog, rain, and even snow.
Despite the heat, the early summer is also a good time to visit India in search of its wildlife. Animals, such as tigers in Simlipal National Park in Odisha, Indian rhinos in Kaziranga and elephants in Manas National Parks (both in Assam), leave the thick bush in search of water to cool down in. National parks remain open until the end of May, when temperatures average 27°C, but can peak at 38°C.
However, if the heat of summer is too much, Amrit points out "the national parks are also ideal between November and March, when temperatures reach the mid-twenties Celsius". The parks are closed between June and November. Visiting Odisha (formerly Orissa) or Assam at this time of year would also make trips to their temples, such as the Lingaraja temple in Bhubaneshwar and Jagannath temple in Puri, a more comfortable experience.
India's vast size means that whatever the time of year you plan to visit, there is a region that has comfortable temperatures and clear skies. Generally speaking, the summer months of April and May are the months to visit India's North-East, while November to March are good months to visit both the north around Delhi and Rajasthan, and India's south. Though the monsoon rains arrive between June and September, it is still possible to plan a visit in these months. Not only are prices lower, but it is possible to take advantage of seasonal events such as Ayurvedic treatments in the southern states.
* Did you know you can save up to 40% on holiday prices? See our latest travel deals and enter your email address below to get updates every fortnight.